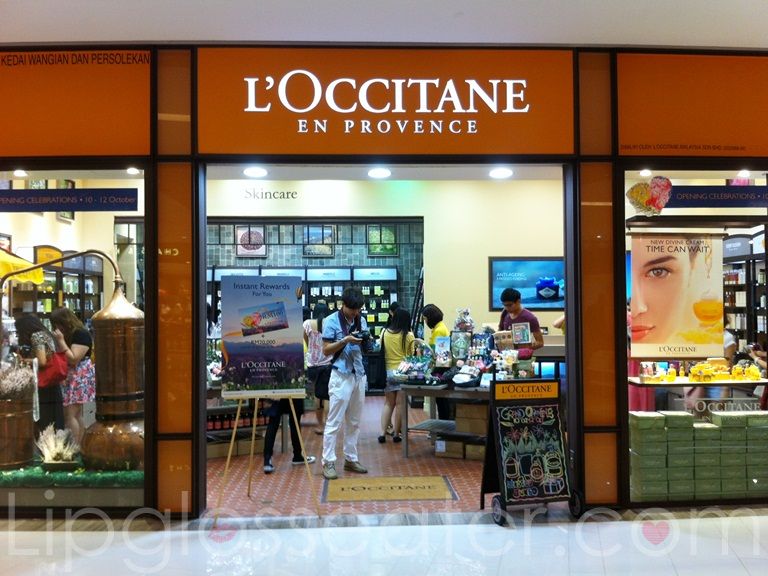 I was very kindly invited to the official media launch of L'Occitane's new greenhouse concept outlet in Gurney Paragon last Friday! :) Staying true to their earth-friendly concept and commitment to ecodesign, this new store focuses on reducing the use of energy and water, as well as using only recycled furniture, FSC-certified wood and silicone-free paint to reduce the impact to environment wherever possible. I have to say that I'm quite impressed with their efforts to preserve our earth! :)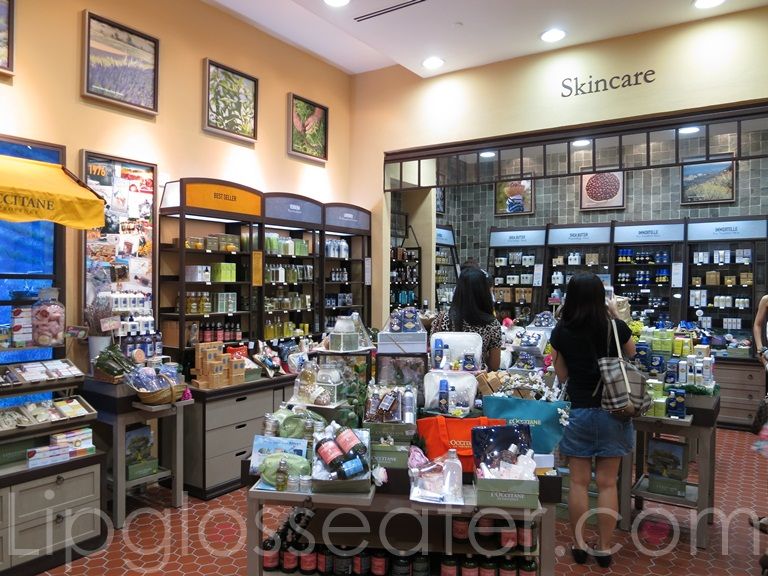 Once you stepped into their store, you'll be treated to a plethora of smells and sights! Bath and body junkies will have a field day trying out the different ranges of lotions, perfumes and potions! :) There are also many gift sets sold at a special price together (sometimes even with a free bag or pouch thrown in!)! With Christmas approaching in 1.5 months, these sets make beautiful and attractive gifts to give! ;)
Events are a great platform for meeting other bloggers and also putting faces to blogs that I have been reading too! So glad to be able to meet some of the awesome bloggers that I have been stalking previously (I'm not creepy, REALLY!)! :)
We also had the opportunity to have a sneak peak at the upcoming launches for the next three months. In October, L'Occitane will unveil their newly reformulated Immortelle Divine Anti-Aging series! :)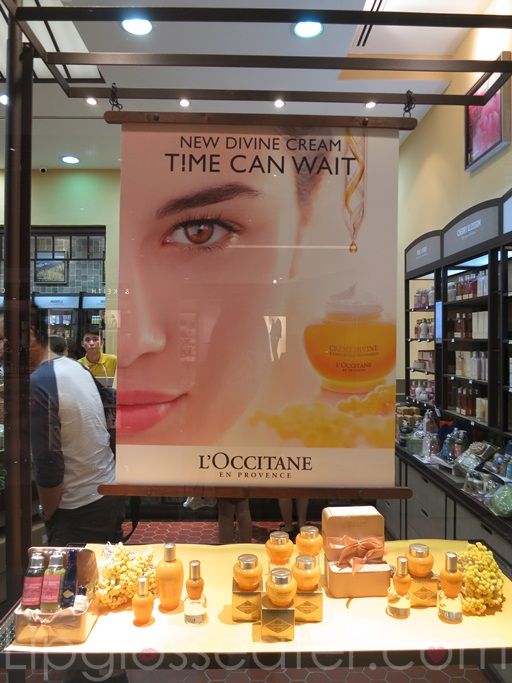 On top of containing their proprietary Immortelle essential oil (which is used for its anti-inflammatory, cell regenerating, pain reducing and calming properties), the new Divine series is further boosted by a complex of 7 naturally-derived active ingredients:
Marsh Clover, Corsican Myrtle, Corsican Honey, Bellis Perennis, Hyaluronic Acid, Evening Primrose Oil & Camelina Oil.
According to L'Occitane, this cocktail of natural active ingredients acts at the heart of the skin's cells to correct all signs of ageing and breathe new life into skin. Along with keeping the old Divine Extract (RM445), Cream (RM455) and Eyes (RM260) trilogy, this launch will see an addition to the family in the form of a Lotion (RM190), which is a skin-softener containing a high concentration of trace elements (zinc, copper, magnesium) to stimulate cell activity and turnover.
About around now, most outlets would have the newly reformulated Immortelle Divine series in store already, so if you're looking for anti-aging products, do drop by to try out this range! :) There're two bundled sets offering a great value for those who want to purchase two or more Divine products at a time:
Divine Deluxe Set - RM580 (Worth RM645 - you save RM65!)
1x Divine Cream (50ml)
1x Divine Lotion (200ml)
Elite Divine Set - RM995 (Worth RM1105 - you save RM110!)
1x Divine Cream (50ml)
1x Divine Lotion (200ml)
1x Divine Extract (30ml)
1x Cosmetic Pouch
We were given the Divine Cream and Lotion to try out, so you'll be hearing from me in due time about them! Stay tuned ya! :D
That's all for now! Will keep the launches for November and December a secret until then! Hehe! :D Would like to shout out to Clarance, the awesome and enviably slim PR Manager of L'Occitane Malaysia for extending the invite to me. I truly enjoyed myself and have learnt so much about the values and concepts of the brand, so THANK YOU! :)
Arm, y u so fat? :P
Have you been to the new store at Paragon? What is your favourite L'Occitane product? Share away! :)