Warning: Large gif file ahead. Pay per use mobile viewers be warned! :P
Product Description:
NA
Instructions:
Translation:
1. Please wash thoroughly with clean water before first use
2. Soak in warm water for 3 minutes before each use to soften sponge
3. The Konjac sponge can be used on its own or with a facial cleanser. Use gentle massaging strokes to clean the skin.
4. Wash and clean the sponge after using
5. Hang the sponge in a dark and cool area to dry it
Texture:
This sponge is basically a domed shape ball. The dome shape makes it easy to hold - you're supposed to use the flat side to wash your face with (but hey, nobody says you can't do it the other way around! :D). Against the skin it is super soft and it feels really nice when you massage it all over your face! :D
My dome became lop-sided though after using it for a week: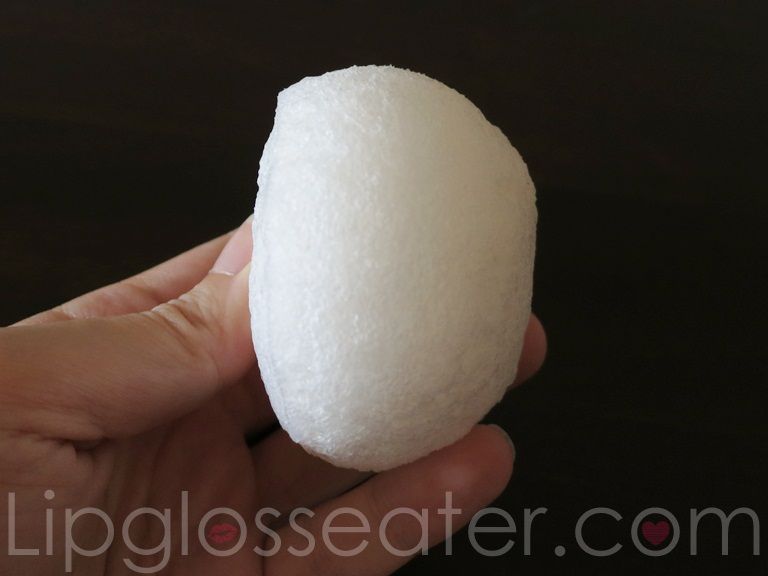 Haha!! :D Perhaps I've been squeezing it too hard! :P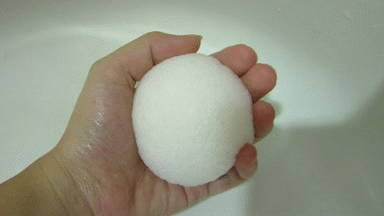 I SUPER LOVE how squishy this sponge is! :D As you can see in the gif file above, it bounces back up when you squeeze it! Toing toing! Hehehe!
Packaging:
This konjac sponge comes a striking pink sealed plastic packet. Within the packet, the sponge is sealed within another plastic packet to keep it clean and moist: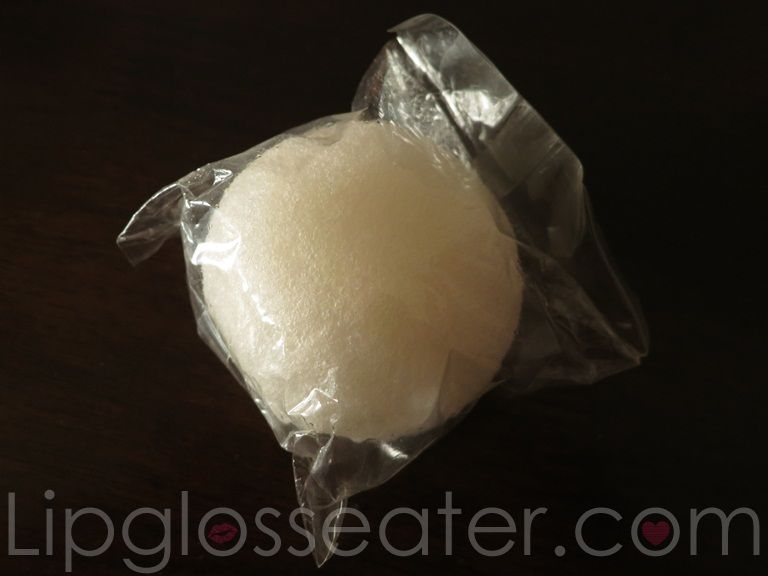 The sponge comes with a string for you to hang it when not in use! :)
Price & Availability:
This sponge is priced at RM12.90 each and is available at Sasa! :)
My $0.02:
Somebody please tell me that I'm not the last person on the planet to review this amazing little puff! Hehe! :D
I hopped unto the Konjac sponge bandwagon pretty late (only this year! :D). Not complaining though as I *think* Sasa seems to be wanting to discontinue the sale of these sponges for awhile now - they're on 50% off! Sooo cheap! :D
This Konjac sponge does live up to it's hype for me, despite only using a generic branded one (Starwing from Taiwan, but I can't find anything related to this brand online! >.<). Not sure how this compares with the Original one from the Konjac Sponge Company, but hey at almost a third of the price I'm happy to keep guessing! :P
It does what it's supposed to do - clean my face - really well, even if I don't use any facial cleanser. I do prefer using a facial foam with this though, for a thoroughly lush and enjoyable face washing session!! Hehehe! :D
I can't really fault this in any way (honest), maybe only one - this doesn't have any English explanation on the packaging. Although this is quite a straight forward product to use, I thought it would nice to have that so that people who can't read Chinese can also know what to do! :) Mine became slightly "deformed" after a week - but after 5 months of regular washing it is still holding up pretty well! :) There were some complaints that the sponge grew mouldy after awhile, but thankfully I did not experience that!
.
. .
In summary, methinks that this is not a must have, but it does make face washing very pleasant and fun! It cleanses the skin pretty well too! I'll definitely repurchase, but as with all itchy backsides I'm onto my next product already - a facial cleansing mitt! :D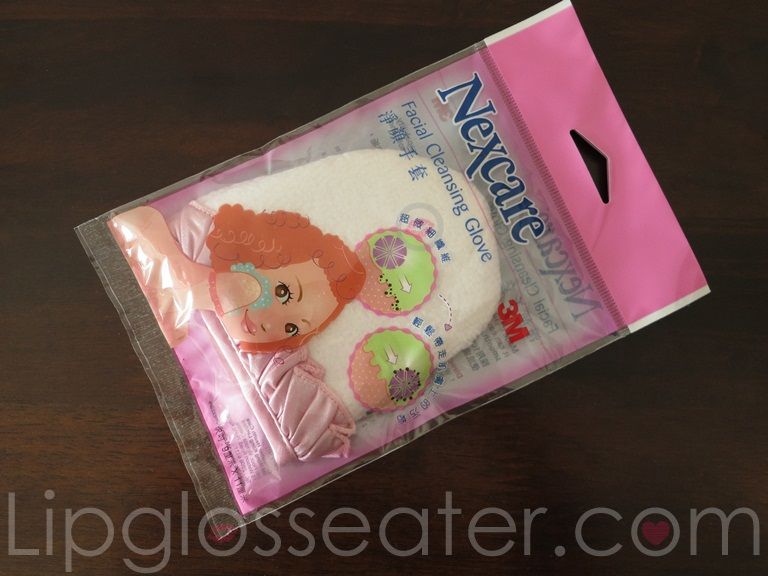 Price:
RM12.90 (approx. US$3.90)
Made in:
Taiwan
Likes:
Cleanses face well, super gentle against skin, fun to use! :D
Gripes:
No English on the packaging, there were complaints of this growing mouldy (didn't happen to mine though).
You would like it if:
Love using a sponge when cleaning your face! :D
Available at:
Sasa
Repurchase:
Yes! :)
Have you tried a Konjac sponge before? How do you like it? :D