Product Description:
NA
Ingredients: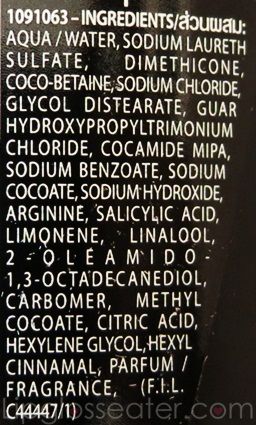 Texture & Scent: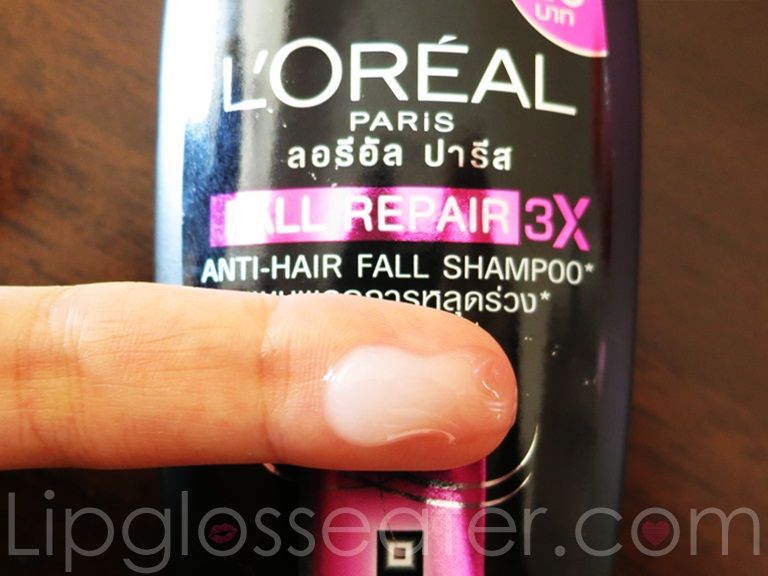 This shampoo is pretty runny, so it spreads easily unto your hair. It foams up nicely too: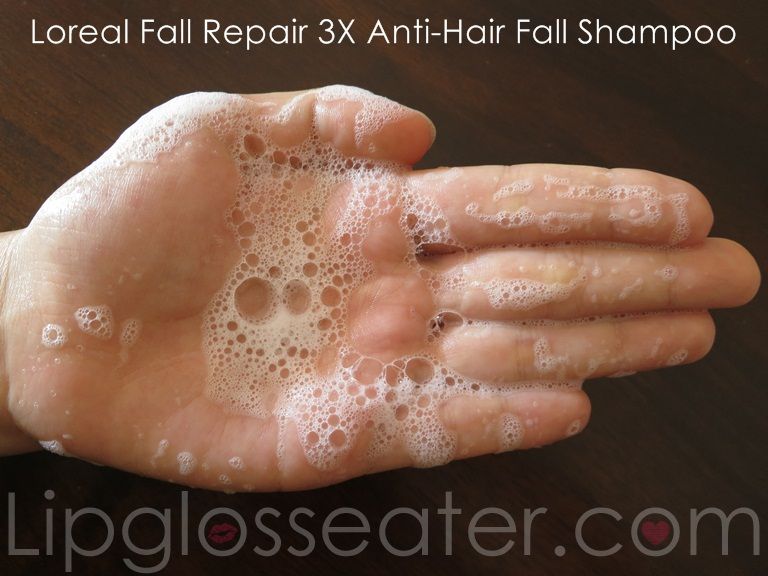 This has a nice floral scent which I'm ok with! :)
Packaging:
This shampoo comes in a plastic bottle with a flip top cap. This travels pretty well - I bought mine in Krabi and the lid did not bust open throughout the Krabi - Khao Lak - Phuket - Hatyai - Penang roadtrip! :D
The dispensing hole: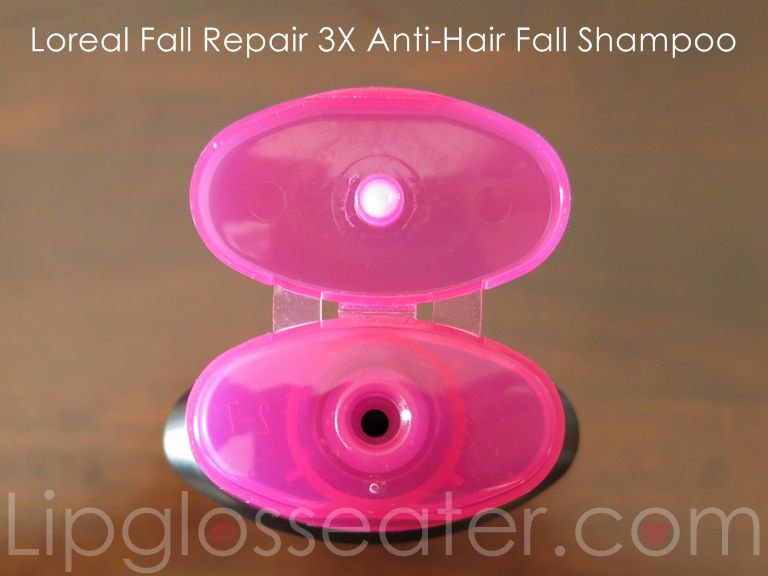 Price & Availability:
This shampoo is priced at RM18.90 for 350ml. There's also a smaller 180ml bottle, and it goes for RM11.90. This shampoo should be available at all Watsons, Guardian and Caring Pharmacies as well as your local Supermarket :)
My $0.02:
I'm pretty devoted to my
Pantene Hair Fall Control Shampoo
, and it has been part of my shower rack staple for the past 4 years now. While I love how effective the Pantene one is at curbing hair fall, I detest its sickly sweet Honeydew Melon scent. So when this launched I thought I'd give it a try, since this one smells ALOT better than the Pantene one! :D
Did I like it?
No. Not enough to replace the Pantene, unfortunately. While one cleanses my hair pretty well, it leaves my hair feeling a tad drier than what I'd like (nothing a good hair mask cannot fix though). I also find this not as effective as the Pantene one at preventing hair fall. I know they have a tonic out for this very purpose (and have read a few rave reviews about it), but if I were to compare shampoo to shampoo, this one clearly doesn't work as well the Pantene one!
All is not lost though - this is quite cheap (and it goes on sale often!). Its available everywhere and if you don't have a chronic hair fall problem like I do, you may like this one! :)
.
. .
While I love how this cleanses my hair well and how affordable it is, it doesn't work as well as the
Pantene Hair Fall Control Shampoo
for me. Since I have something that works better I will most probably not repurchase this product.
Price:
RM18.90 (approx. US$5.73)
Weight:
350ml
Made in:
Indonesia
Likes:
Cleanses well, cheap, widely available.
Gripes:
Doesn't work as well as the
Pantene Hair Fall Control Shampoo
for me, hair feels dry after using
You would like it if:
You do not have a problem with hair fall and if you have oily hair! :)
Available at:
Watsons, Guardian, Caring and most major Supermarkets :)
Repurchase:
Most probably not
This product was purchased by yours truly and opinions, as usual, are 100% my own. If you enjoyed reading and wish to help support this site, kindly consider purchasing from the affiliate links below. You'll get your product, and I'll earn a small commission which will go to supporting the maintenance of this site - we both win! :) If you have any further questions kindly refer to my disclaimer for the nitty gritty on postings or drop me an email.