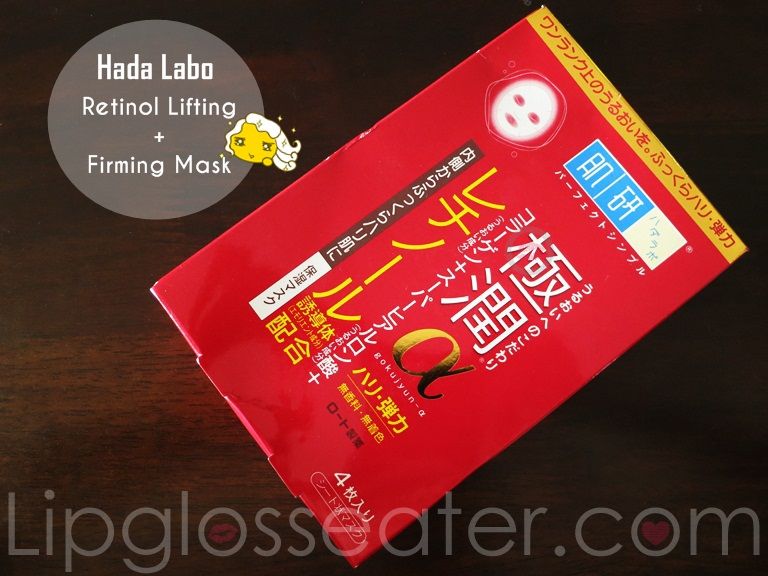 Product Description:
3 anti-aging ingredients for a beautiful ageless skin


Retinol Vitamin A helps to reduce fine lines and wrinkles
Collagen to improve skin's elasticity for a firmer and more lifted skin
Super Hyaluronic Acid instantly locks-in moisture to hydrate intensely keeping skin soft and significantly smooth

Retinol is a derivative of Vitamin A which is beneficial for a youthful looking skin





Helps to rejuvenate skin cells to significantly improve skin's elasticity and firmness
Instantly smoothes skin's surface to reveal healthy and youthful looking skin.
Skin pH balanced. Low irritation
Free of fragrances, mineral oil and colorant.
Directions and Ingredients: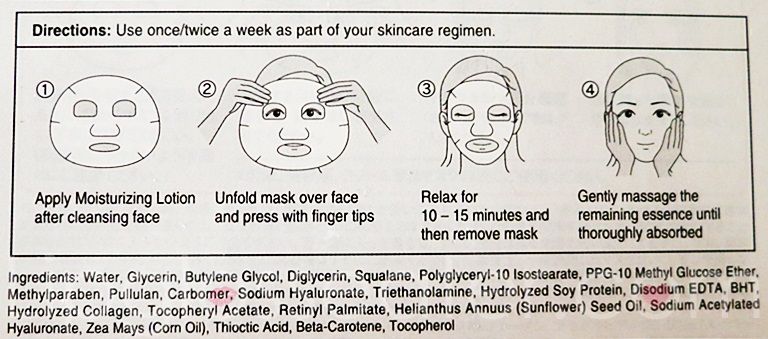 Texture & Scent:
This sheet mask holds quite abit of essence, but not overly so until its drippy or messy. I find that this stings my skin just abit towards the end of the 15-minute duration, but nothing too bad. After removing the mask, I find that the essence sinks in pretty quickly, unlike the
Original one
that requires several minutes of slapping my face to aid absorption.
This product is fragrance free.
Packaging: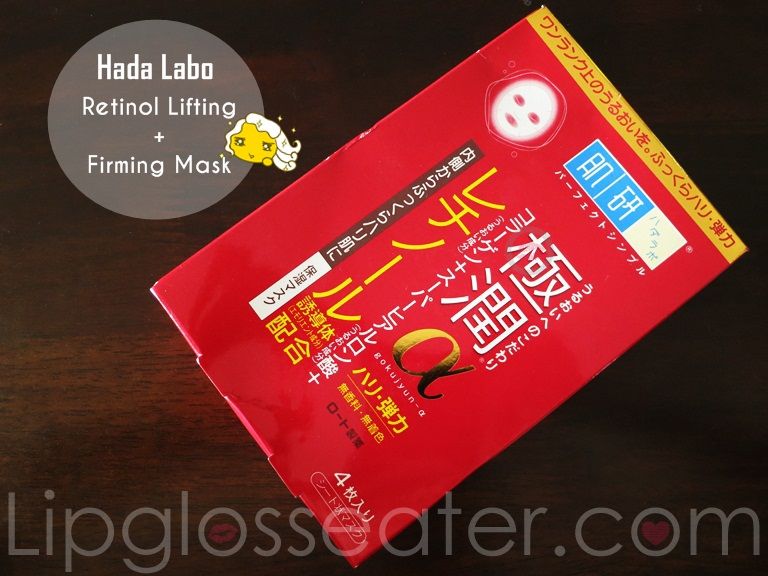 This mask comes in an eye-catching red box of 4. Love how the box is sealed to prevent itchy fingers from opening the box prior to purchasing: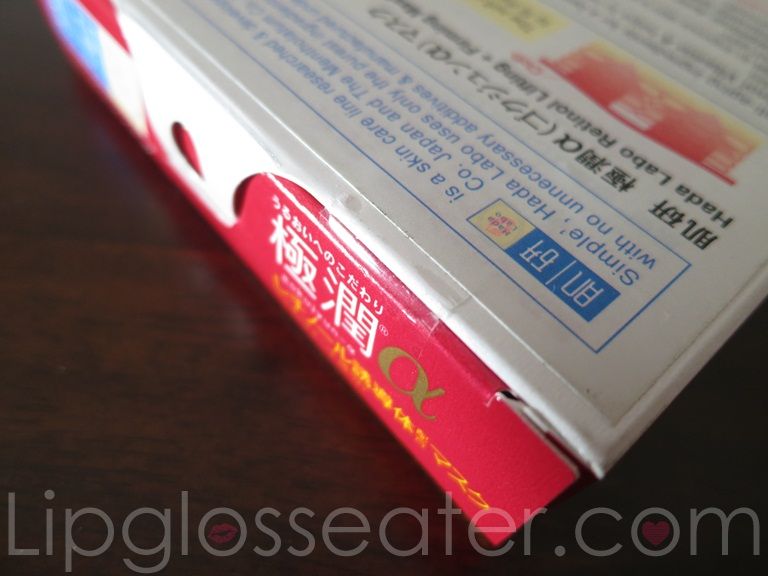 Each of the mask is individually foil packed for freshness:
I'm happy to report that this mask fits my face quite well! :D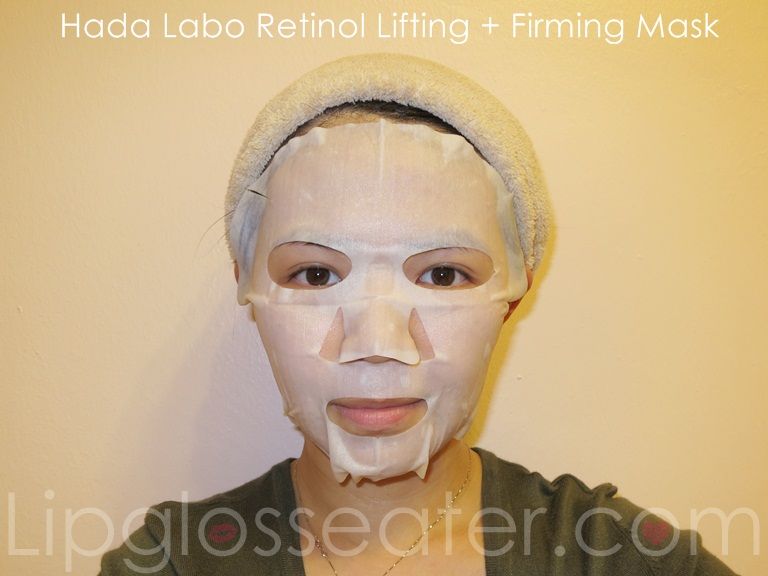 Price & Availability:
This mask is priced at RM49.90 for 4 pieces and is able at most Watsons, Guardian and Caring pharmacies :)
My $0.02:
Anybody miss Masking Mondays? I know I do! Hehehe! :D
I've been stuck in a mask rut for the past few months - I went nuts whenever my beloved Neutrogena Masks went on sale so now I'm stuck with more than 10 boxes to finish -___- That's going to last me for awhile!
Still, I can't resist picking this one up
when it went on sale.
A
sale
beauty junkie will always be a
sale
beauty junkie even though she is on a mask ban! Or shampoo ban! Or it could just be that she has zero self-control -___- Haha I'm rambling here now so let's move onto the review!
I had high hopes for this one because I loved the
Original
and
Whitening
ones (and also cuz this one costs RM10 more la. RM10 can buy me a large McDonalds meal already you know :P). Also, I notice that this one doesn't have alcohol in it, unlike the other two. And oh, who in their right minds will resist anything that claims to firm up your skin and prevent wrinkles? :D
So, how did this mask fare?
Well, it's just alright for me, unfortunately! While it moisturizes nicely, I didn't get that "toing-toing" bounciness I got from the
Original
one. I also didn't get the amazing glow from the
Whitening
one. Some people claim that their skin felt firmer after using this one, but I'm heartbroken that I didn't experience that :( Maybe one needs to use this more often to see more tangible results!
.
. .
While I like how this mask did a nice job at moisturizing my skin, I did not experience any obvious firming effects on my skin. Perhaps one needs to be using this more often and complement this product with other products in the Retinol range for more visible results. Personally I do think that it is abit pricey though for what it does for me.
Price: RM49.90 (approx. US$15.12)
Weight: 20ml x 4 sheets
Made in: Japan
Likes: Moisturizes well, mask fits my face well, does not contain alcohol like the other two masks, easily available.
Gripes: Stings my skin a little, no tangible firming results
You would like it if: You're crazing about maintaining an anti-aging regime or if you're already using their Retinol line and would like to complement those with this mask :)
Available at: Watsons, Guardian and Caring Pharmacies :)
Repurchase: Most probably not
This product was purchased by yours truly and opinions, as usual, are 100% my own. If you enjoyed reading and wish to help support this site, kindly consider purchasing from the affiliate links below. You'll get your product, and I'll earn a small commission which will go to supporting the maintenance of this site - we both win! :) If you have any further questions kindly refer to my disclaimer for the nitty gritty on postings or drop me an email.