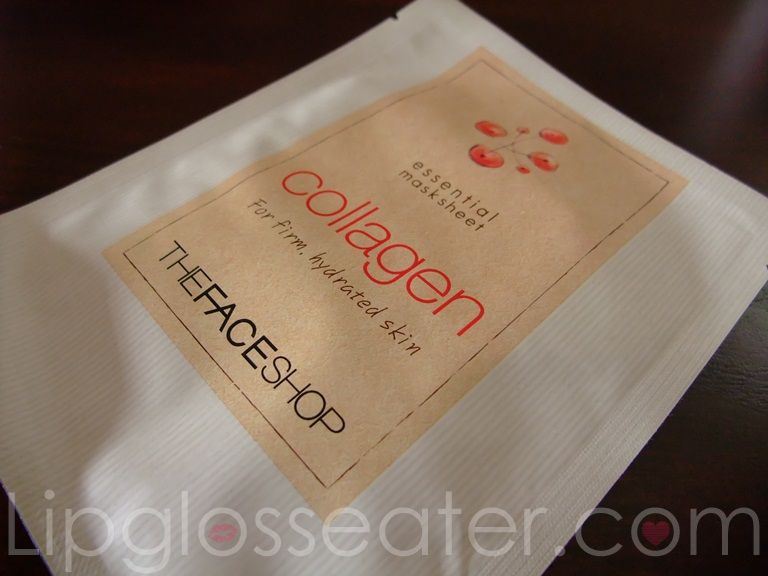 At a Glance:
Price:
RM6.90 (approx. US$2.09)
Weight:
22ml / 0.74 Fl. Oz.
Made in:
Korea
Likes:
Moisturizes ok, brightens skin well! :)
Gripes:
Drippy and messy, reeks of alcohol, mask has a bad fit
Repurchase:
No
Ingredients:
Product Description
A Collagen Mask Sheet for firm, hydrated skin
What is Collagen?
An essential factor in the strength and elasticity of skin, collagen constitutes over 90% of deeper dermal layers and is responsible for keeping skin firm and hydrated resulting in smoother facial contours.
The concentrations of Collagen in this gentle mask sheet are effectively absorbed into skin to leave it firm and hydrated.
Directions:
Texture & Scent:
This mask is probably the wettest one i've came across so far - its still kinda drippy until you take it off after 20 minutes! >.<
Although alcohol is almost at the end of the list, this mask reeked of it :(
Packaging: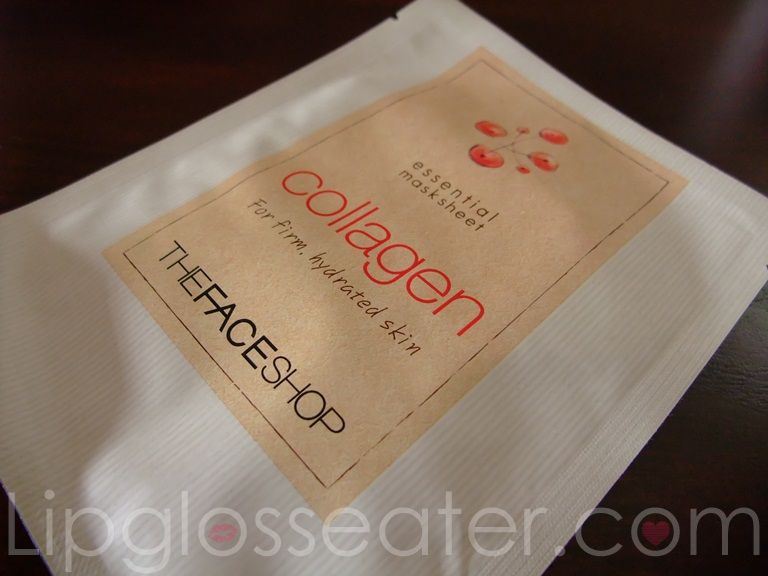 This mask is individually packed into their respective foil packs and is sold by the piece.
Like the other masks from this brand, the mouth part is ridiculously huge:
Time Test:
15-20 minutes!
Price & Availability:
This mask is priced at RM6.90 each and is available at all The Face Shop outlets.
My $0.02:
2nd week in a row for Masking Mondays... can I keep this up? Lol! :D
Back to the review! This mask moisturizes ok, but I wished that it was more moisturizing for my combi dry skin. It does brighten my face quite well though:
You get lots of essence with this product too... too much in fact! Haha! The price is not too bad too!
All in all, I find this an ok mask - I most probably won't repurchase though because 1. i don't like products with alcohol and 2. there are more moisturizing masks out there at the same price :)