At a Glance:
Price:
RM9.80 / US$3.99
Weight:
4g
Made in:
China
Likes:
Heals my chapped lips, SPF20, yummy scent, no horrible taste, cheap!
Gripes:
None!
Repurchase:
Yes!
Product Description (taken from Clinique.com):
INSTANT 8H MOISTURE
Shed away rough dryness for supple, smooth and cushioned lips all day long.

IN ONE WEEK WEEK REJUVENATES LIPS
It's proven: Centella Essence increases cell turnover to literally transform your lips:


Fine lines reduced
Elasticity increased
Suppleness increased
Ingredients:
Texture & Taste:
This lipbalm is a little softer than the usual lipbalms, but surprisingly it doesn't have the typical oiliness that comes with softer lipbalms! :)
This product has a yummy scent that really reminds me of the
Cranberry Lipbalm from The Body Shop
! I like how this doesn't have a terrible taste too! :D
This is how it looks on my lips (goes on clear):
Packaging: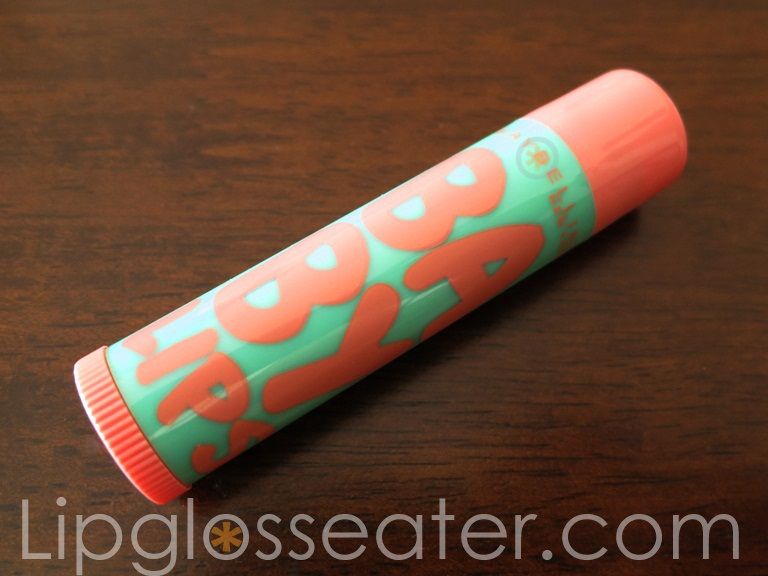 This lipbalm comes in your typical twist up tube with a cap. You get slightly more than 3.5 inches of product in each tube:
This comes in a cardboard / plastic package to ensure freshness! :)
Price & Availability:
This lipbalm is priced at RM9.80 and it goes on sale often too! :) This is available locally at all Watsons / Guardian / Caring pharmacies.
My $0.02:
I purchased right before my
Similan Island
diving trip when I realised that I had forgotten to bring a lipbalm with SPF to protect my lips from the Andaman sun. Turns out that I didn't even remember to use this one during that trip - it remained brand new untouched until my recent beach holiday again! Haha! :D
This does everything a lipbalm does! It does a wonderful job at keeping my lips protected from sunburn and it moisturizes beautifully too! Can't complain about the super yummy scent and the price either! :D
I honestly can't fault this lipbalm in anyway at all and methinks that this is really a drugstore gem! Will be repurchasing for sure! :D
Have you tried this lipbalm before? Do share in the comments below! :)
If you enjoyed reading and wish to help support this site, kindly consider purchasing from the affiliate links below. You'll get your product, and I'll earn a small commission which will go towards supporting the maintenance of this site - we both win! :) Opinions expressed in this post are, as usual, 100% my own. If you have any further questions kindly refer to my disclaimer for the nitty gritty on postings or drop me an email.