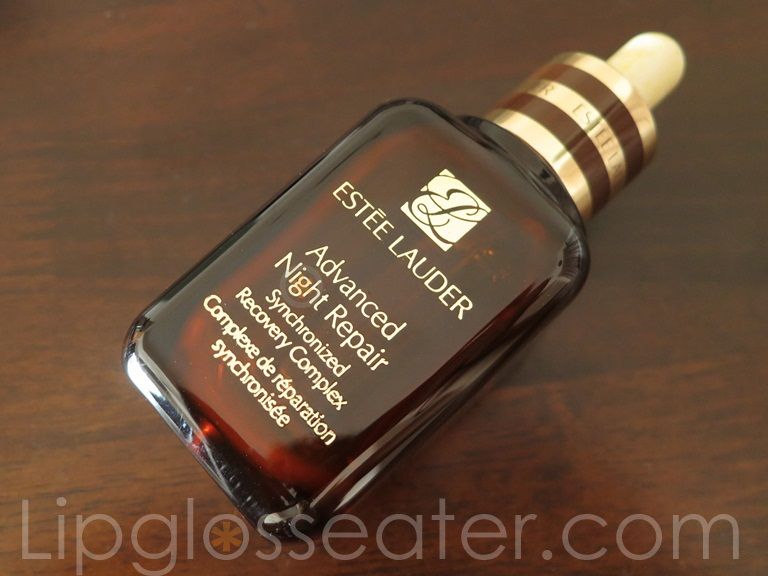 At a Glance:
Price:
RM240 for 30ml and RM330 for 50ml / US$62 for 30ml and US$92 for 50ml
Weight:
50ml / 1.7 US. Fl. Oz., 30ml / 1.0 US. Fl. Oz.
Made in:
UK
Likes:
Moisturizing, absorbs into skin quickly, improved skin texture tremendously!
Gripes:
Expensive!, not a fan of the scent
Repurchase:
Yes!!!
Ingredients: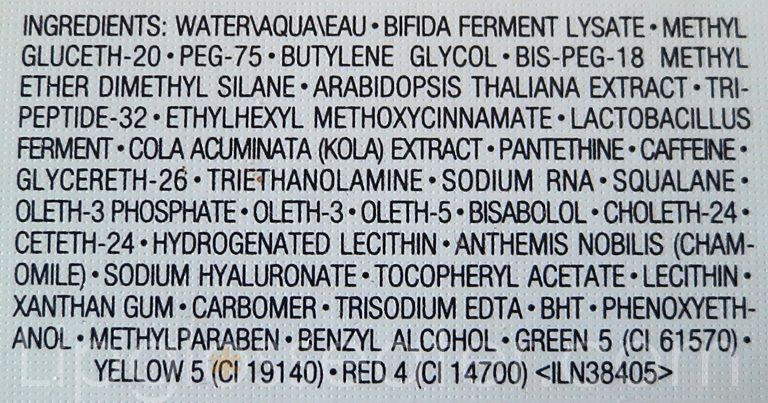 Product Description:
Because environmental assaults can visibly age your skin faster than age itself, this is the one formula your skin shouldn't live without. It helps neutralize up to 90% of environmental irritants before they can damage the skin and its DNA - causing your skin to look older.

Our revolutionary formula with exclusive Chronolux Technology™ is synchronized to your skin's needs to help support the optimal performance of its natural repair and protective processes. Use it every day to help continuously repair the appearance of past damage caused by every major environmental assault.

Think of it as "insurance" for younger, healthier-looking skin. Today and tomorrow.
Texture & Scent:
This serum appears a little gummy in texture but it absorbs into the skin really quickly with no sticky feel after! When I first started using this I think my skin was super parched, so I had to use quite abit to cover my entire face and neck because of how quickly it absorbs into the skin!
This product is fragrance-free, but it has a really strange scent that I don't like! >.<
Packaging: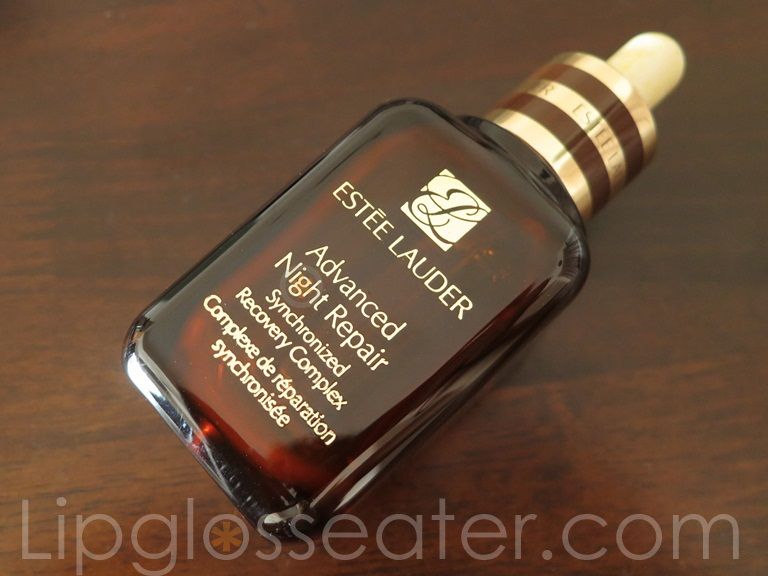 This serum comes in a dark plastic bottle with a dropper applicator which I have a love-hate relationship with. On one hand the dropper is great at dispensing just the right amount I need daily, but it is virtually useless when you're running low!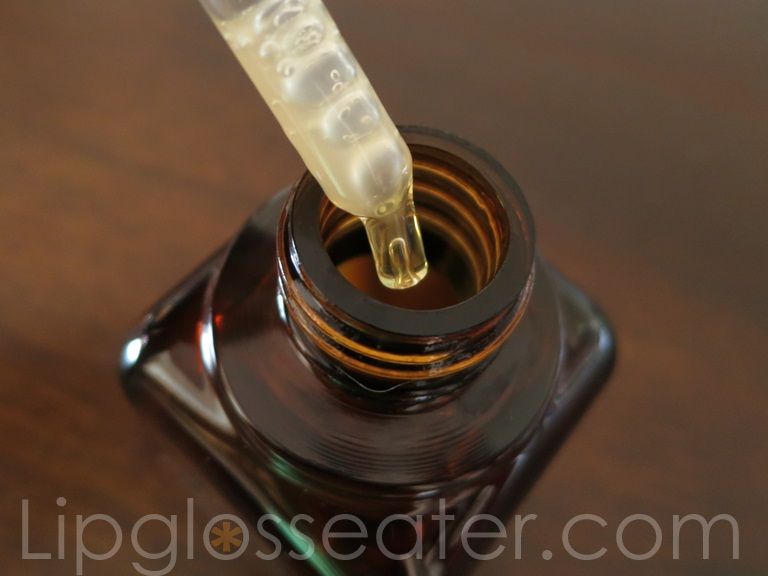 This is the box it comes in:
Price & Availability:
This serum is priced at RM240 for 30ml and RM330 for 50ml, and is available at all Estee Lauder counters as well as their dot com! :)
My $0.02:
Ahh, the Estee Lauder Advanced Night Repair Synchronized Recovery Complex (what a mouthful - shall call it the ANR from now on)! The one miracle product almost everyone's been waxing lyrical about! Deep down inside I know that this is one of those products which
may
eventually become a staple for me hence I've been trying my darnest to resist buying into the hype because I have quite a few products on hand that I really need to finish using before using this! :D
Resistance is futile. When this arrived in the form of a Christmas present from the husband, I can almost hear my other serums sighing loudly in resignation! Haha sorry, my dears!! :D
Wasting no time I immediately dug into this product. The instructions say use SEVERAL drops, and thats what I did and was HORRIFIED to find it disappearing into my skin immediately! Several drops quickly became a FULL pump for the next few uses, and I had to literally coo to myself "it's okayyy, shhhhh, beauty comes at a price!" lol! :D
To be frank I was rather disappointed when I first started using it. I did not experience that famous glow so many people raved about nor did my skin miraculously improved in texture overnight like many people claimed. My skin felt hydrated and nice, but that was it. Angels definitely did not break out in a high Hallelujah for this one!
However, after a few uses, I started noticing that I needed less product on my face to achieve similar results. A full pump became half a pump, and that's what I kept at until today. And slowly, I noticed a tremendous change in my skin texture and behaviour - it feels really supple and "bouncy", firm and refined, always hydrated, less oily and the bonus? I find that I hardly scar from popping pimples (my favourite sin - don't judge) and it healed twice as fast (if not trice) when I got a nasty scratch near my eye from my dog! #truestory
And if I'm feeling really
generous
shitty and needed a huge pick me up, I slather TWO generous pumps unto my face as a booster treatment, and I always wake up with super gorgeous skin! :D
I guess this product is really living up to its hype, although I still do not get that famous glow so many people swear they experienced with this product! Lol. I can't really fault this product in any way, perhaps maybe only the funky scent. It smells really odd and it's not something that I prefer having near my nose! And also, I won't complain if it were cheaper - a pump a day (half a pump twice a day) means that I will go through at least 3 bottles a year! Yeouch!
I must be the last beauty blogger on the planet to review this product - I think there's a reformulated one out now! >.< Don't worry, I'll definitely get that one too so you'll hear from me about that too! Hehe! :D
Have you tried this product before? How do you like it? :D
This product was a gift from the hubs, opinions, as usual, are 100% my own. If you enjoyed reading and wish to help support this site, kindly consider purchasing from the affiliate links below. You'll get your product, and I'll earn a small commission which will go towards supporting the maintenance of this site - we both win! :) If you have any further questions kindly refer to my disclaimer for the nitty gritty on postings or drop me an email.