Warning: Super long post ahead!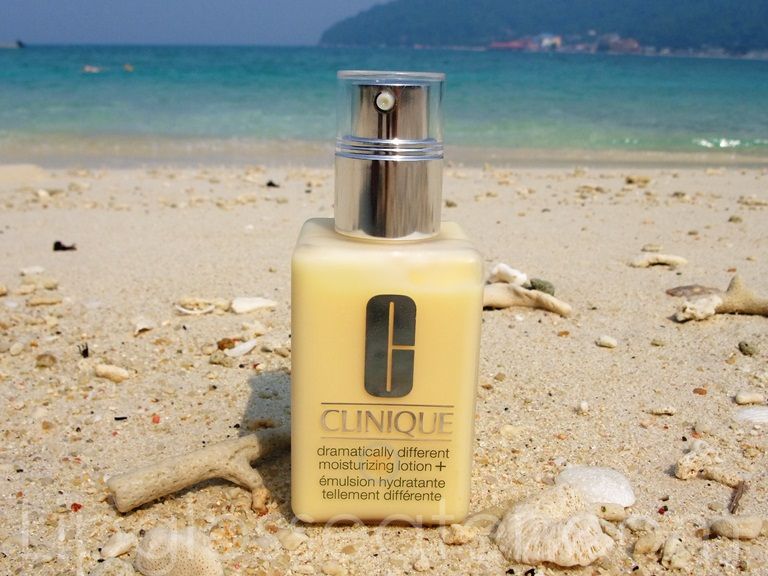 At a Glance:
Price:
RM68 for 50ml and RM145 for 125ml / US$14.50 for 50ml and US$26 for 125ml
Weight:
50ml / 1.7 US. Fl. Oz. and 125ml / 4.2 US. Fl. Oz.
Made in:
UK
Likes:
Moisturizing, sinks into skin super quickly, cheaper than most departmental store brands, makes my skin glow
Gripes:
Breaks me out if layered with other serums
Repurchase:
No
Ingredients (Taken from Futurederm.com):

Product Description (taken from Clinique.com):
Step 3 in Clinique's 3-Step Skin Care System. The moisture "drink" developed by Clinique's dermatologists to maintain optimal moisture balance for very dry skins, or skins dry in the cheeks, comfortable to oily in the T-zone. Softens, smooths, improves.

The big plus: with a new complex, this formula strengthens skin's own moisture barrier by 54%. More moisture stays in. Skin feels soft, springy. Has a glow.
Texture & Scent: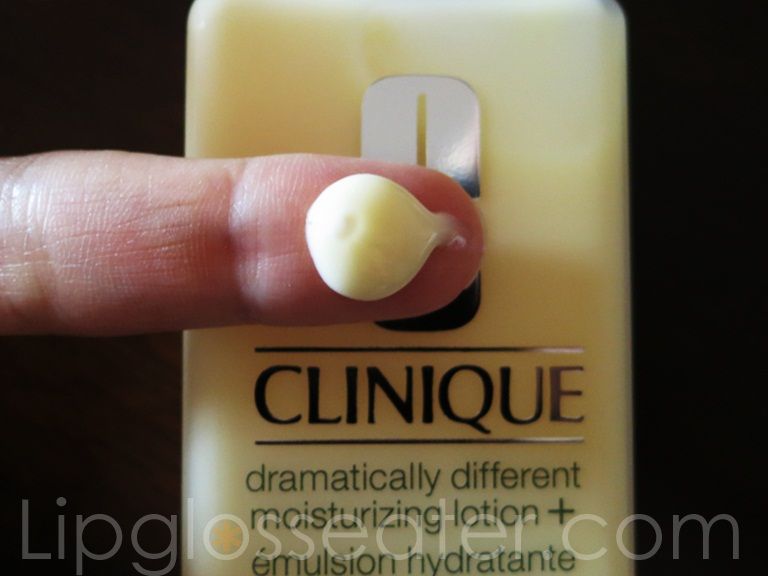 This moisturizer is really fluid, so it spreads unto your skin easily. I love how quickly this absorbs into the skin and leaves it comfortably moisturized without that heavy feeling.
This product is fragrance free.
Packaging:
This moisturizer comes in a plastic bottle which travels well! Mine came with a pump dispenser but I believe it comes in 2 other forms - bottle with a and squeeze tube. The dispensing pump works to dispense the right amount for each use, however, it may be a problem once the bottle is almost used up so I actually prefer the tube or the bottle with a screw off cap because I am cheap and I like to dig out every last morsel of precious product! :P
Mine is a press sample so I don't have the box it came in to show unfortunately. So sorry!
Price & Availability:
This moisturizer is priced at RM68 for 50ml and RM145 for 125ml, and is available at all Clinique counters as well as their dot com! :)
My $0.02:
Here's my verdict on this product, as promised in my
introductory post
! :)
I read that DDML users can be divided into two camps - one loves and defends it to death, the other one, not so much. My friend S has been raving about how this is the only moisturizer she can use for her eczema-prone skin, but on the other hand, I read that quite a few people experienced breakouts from it, so I was actually a little worried when I tossed it into my bag and brought it along to my week-long beach vacation (yes, that's when I shot the different-from-usual product photo at the beginning of the post - must be
Dramatically Different
mah! Ok I'll scoot back over to my lame corner now! :P).
And guess what? My sun parched skin loved every bit of it and soaked it all in!
I swear my skin never looked better during vacations - it was soft, bouncy and just felt so supple! And oh, that GLOW - haven't seen that in awhile
since my skin was ravaged by stress last year
(and no, it's not because the husband and I have been "honeymooning" during that beach vacation you dirty-minded people! :P)! :D The texture was wonderful as well - it doesn't feel heavy but it does a wonderful job at keeping my skin well-moisturized through sand and sea! I was SO HAPPY because I thought I have THE moisturizer for my skin! :D
Unfortunately, all good things must come to an end...
...and this is no different - my vacation ended and so did the magic in this product! Trouble started for me a week or so after I got home. I started noticing tiny pimples popping up on all over my face! :( I went off this for a few days and the breakouts subsided, and
being my usual sadistic self
just to be doubly sure, I tried using this again a week after the pimples are gone and sadly, it's hello breakouts again.
After some "brainstorming" (no, not really, lol) and experimenting, I finally found the root cause of the breakouts. I discovered that if I used this on its own like how I did during my vacation, all is good (amazing, in fact). But if I combined it with anything else (like my beloved
Advanced Night Repair from Estee Lauder
or the Kiehl's Midnight Recovery Concentrate which I'm trialing now), all hell breaks loose. Whether the combination of both that proved too rich for my skin, or maybe both products together created some kinda chemical reaction that my skin decided that it doesn't like, I'll never know what is the reason for this. All I know is that I can't use anything more than just the DDML itself for it to work for my skin!
It's probably unfair to fault the DDML+ for this as it is not meant to be layered with products from another brand. However, some, if not most of us do that so it's definitely something to to take into consideration. Personally for me, paranoia currently dictates that I must not give up my anti-aging serums lest my cheeks sag to my knees, so I'll most probably not repurchase this product for myself for now. However, I do like how it works on its own so who knows, maybe I'll repurchase a bottle just to relive that amazing vacation skin I had! :)
"So, how does the DDML+ compare to the old DDML?"
I'm sure at least some of you have thought about this question! While I can't tell you anything beyond the 2 days worth of product usage as I only have a sample sachet of the old DDML with me to do the comparison, what I can tell you all is the difference of the ingredients and general texture and feel between the two! :D
Let's start with the ingredients! :) The new DDML+ retained almost of the ingredients in the old DDML except Parabens and an emulsifying agent (TEA Stearate) -
paraben
phobics rejoice now! :D The new ingredients added into the new DDML+ are:
Barrier Strengthening Complex (to improve resilience and resistance to environmental stresses):


Sunflower Seed Cake
Barley Extract
Cucumber Fruit Extract

To boost moisture levels in the skin:


Glycerin
Hyaluronic Acid
Urea

To substitute Parabens:


Trisodium EDTA
Phenoxyethanol
Personally I'm not a chemist so I can't say for sure if these new ingredients will work better. I highly recommend reading this article from
Futurederm.com
as it explains the new ingredients in depth and much better than I could! :D From a strictly theoretically speaking standpoint though the DDML+ *should* be better as they provide additional moisture binding agents as well as ingredients to strengthen the skin from external aggressors. However, everybody's skin is different so it's hard to say for sure if the old or new one works better across the board.
Next, let's talk about the texture and feel.
On my skin, the old DDML feels a tad lighter on the skin and sinks in even quicker compared to the new DDML+. The new DDML+ feels heavier on the skin compared to the old version, but it's still pretty light compared to some other moisturizers that I've tried before. Both products are fragrance-free, but they smell quite similar to me! Hehehe! :D
That's all for now! Whew... what a long post! I hope you all enjoyed it (you know you are old when you take DAYS to complete an entry like this)! :D
Have you tried the new DDML+? Do share in the comments below! :)
This product is provided for consideration. Opinions, as usual, are 100% my own. I am in no way affiliated with them nor do I get compensated monetarily for this post. Kindly purchase at your own discretion. For the nitty gritty on sponsored products, kindly read my disclaimer.