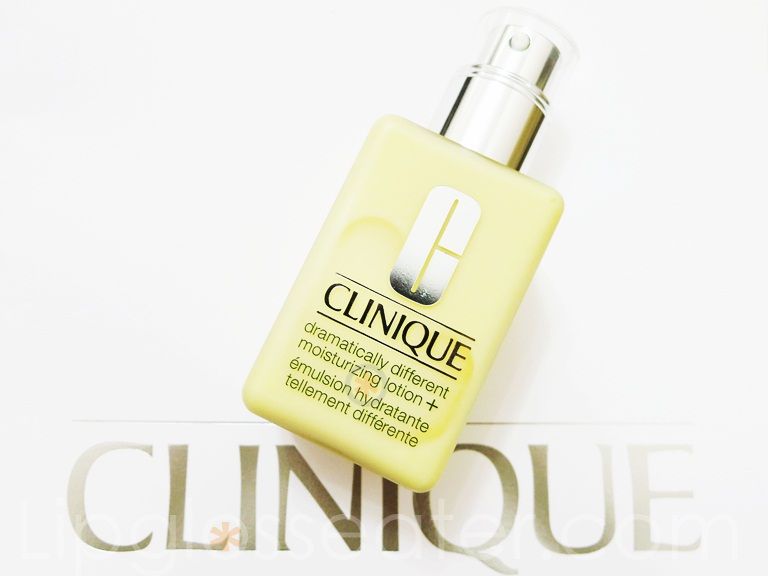 A little over a month ago, I was invited to the secret preview event of the newly reformulated Dramatically Different Moisturizing Lotion+ from Clinique (Shall refer to it as the DDML+ from here on! :D) at the elegant Macalister Mansion in town. It was my first ever experience with this brand and product so I was mighty curious to find out more about! I knew that the old DDML was popular (this was confirmed when I attended the event - I learnt that a bottle was sold just under every 5 seconds! Wow!), but I'm surprised at just HOW popular it is! :D
Do you know that with the amount of DDML sold in the past 10 years, you can:
Scale the Tokyo Skytree 119,635 times
Wrap the globe 2.08 times
Fill the Big Ben 1.77 times
Run along the Great Wall of China 8.57 times
Fill the Eiffel Tower 8.1 times
We all know that if something ain't broken, why change it right? Just how is the DDML+, well, dramatically different from its predecessor? Read on to find out!
A Rich Heritage
To understand the need to reformulate the old DDML, we'll need to wind the clock back to 45 years ago when Clinique was born. It was the year 1967 when the American Vogue featured an article by Carol Phillips interviewing the high profile Manhattan dermatologist Dr. Norman Orentreich. The August article was titled "Can Great Skin Be Created" and it explains how Dr. Norman thinks that contrary to popular belief at that time that having good skin is 100% genetics and you'll just have to live with whatever God decides you should have, it is possible to change your inherited skin conditions and actually achieve good skin via beauty products and procedures. This article garnered the interest of the Lauder family who is convinced that this new beauty philosophy would resonate with women worldwide. The late Mrs Estee Lauder recruited both Dr. Norman and Carol for discussions to start a new line of product with this philosophy in mind.
A year later in 1968, the brand Clinique was born along with their now world-famous 3-step program containing a cleanser, an exfoliator and a moisturizer, which is none other than the DDML!
The need to reformulate
As of today, the DDML is 45 years old. The formulation has remained the same throughout the years. However, as time changes, the roles of women do too, along with new skin concerns brought by elements that did not exist 45 years ago (such as pollution, stress, climate change and food allergies). These concerns are brought about by one thing - a weakened skin barrier against external aggressors. With this in mind, the DDML was reformulated to address this and the new DDML+ is born! :)
So, what's new in the DDML+?
After 6.5 years, 100 formula trials and 1600 testers in 5 countries, the NEW DDML+ is finally ready and available for the masses. While staying true to the feel and texture of the old DDML, the DDML+ contains a Barrier Strengthening Complex (consisting of Sunflower seed cake, barley extract and cucumber fruit extract) to improve resilience and resistance to environmental stresses as well as Hyaluronic Acid, Glycerin and Urea to boost moisture levels in the skin.
When can I get the DDML+, and how much is it?
The DDML+ is available at all Clinique counters starting today! :) The price remains the same as the old DDML - RM68 for 50ml and RM145 for 125ml. I'm actually quite surprised because I always thought that Clinique products cost more than that (ok, I'll crawl back under my rock now)! :D
That's all for now! :) If you're wondering what I personally think about the DDML+, I'm still in the midst of trialing it because I can't quite decide how I like it yet! >.< We'll see in a week or two's time, so stay tuned! :D
Have you tried the old DDML before?
If yes, how do you feel about the reformulation? Do let me know! :D