p.s: image heavy post!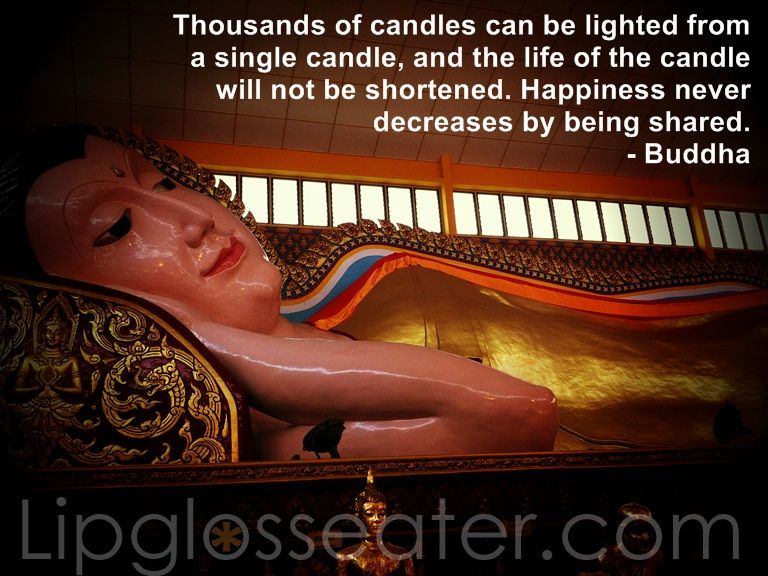 First of all, would like to wish my Buddhist readers a very happy Wesak Day! For the rest of us who're off work, happy holiday! :D
Ok, so i took a little more than two weeks' worth of break. Whew!! Did
two
FOUR months just whizzed by since my last post?! So sorry!! I have no excuse for not blogging other than sheer laziness (sure, I have work and blogger's block to blame in between, trust me, this post has been in the making for months!!) - but, if other amazing bloggers like my darling
Nikki
can blog so often whilst juggling a full time job and have a baby, then I must be really lazy! :P
So, what have I been up to since my last post? Read on to find out.
The main highlight of the past few months has gotta be taking a roadtrip to Thailand, covering Trang, Krabi, Phuket and the absolutely beautiful Similan Islands! :D :D
The picture above is taken at Donald Duck Bay. See the scary, about-to-fall-off rock at the top of the boulders? It's also called Sail Rock because it looks like a sail on a yacht. You can actually climb up there (its pretty scary trail to get there though) and say hello to the most amazing view ever:
For the uninitiated, the Similan Islands are about 5 hours north of Phuket and are home to some of the world's best diving spots. The underwater seascape is stunning in every sense - the corals are vibrant:
Marine life is abundant - some sites are just full of fishes! Look up and you'll see this: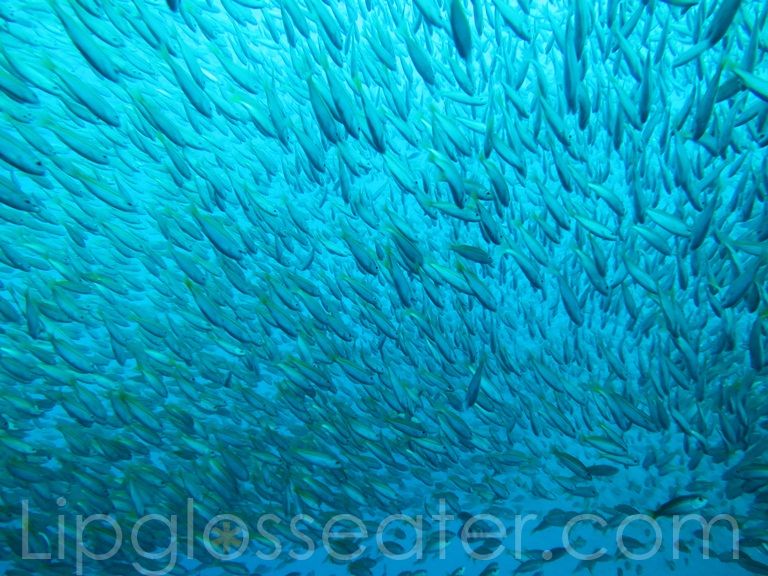 And if you look down, you can't even see the bottom: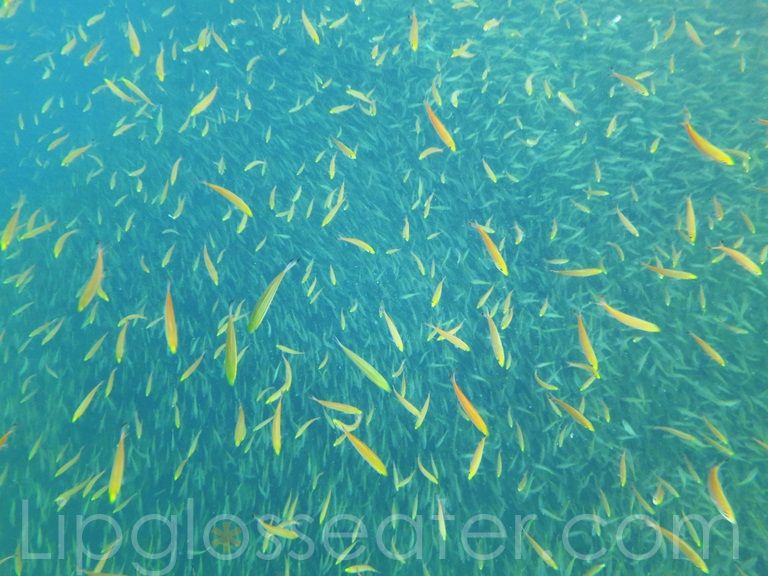 It's truly amazing!! Many many moons ago, even before the husband and I were certified divers, we told ourselves that we MUST visit the Similan Islands together before we die. I'm soooo glad that we finally get to fulfill this bucket list of ours together! :D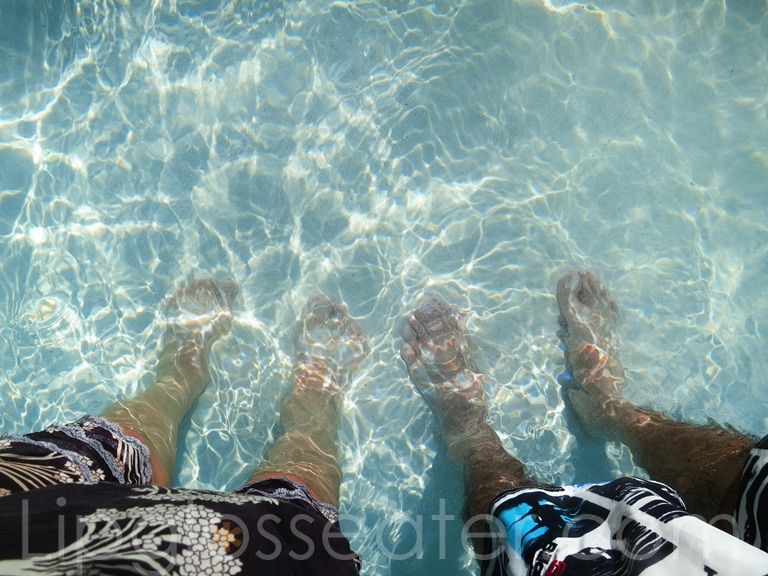 I also had the chance to visit several other places - quaint little Trang, to savor their super awesome crispy pork: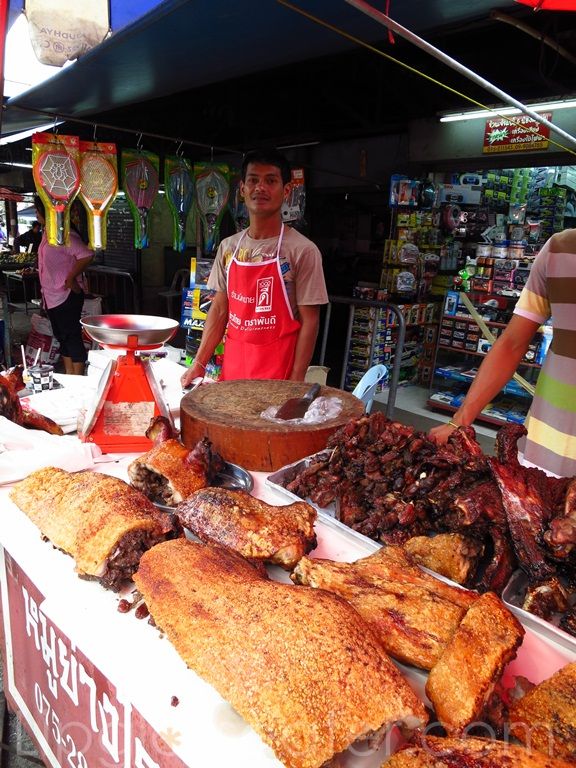 The kind stall owner chopped up an assortment of different meats to let us sample and see which one we liked the most! We ended up buying all! Yummeh! Hehehe! :D
Krabi, to visit their amazing caves and beaches: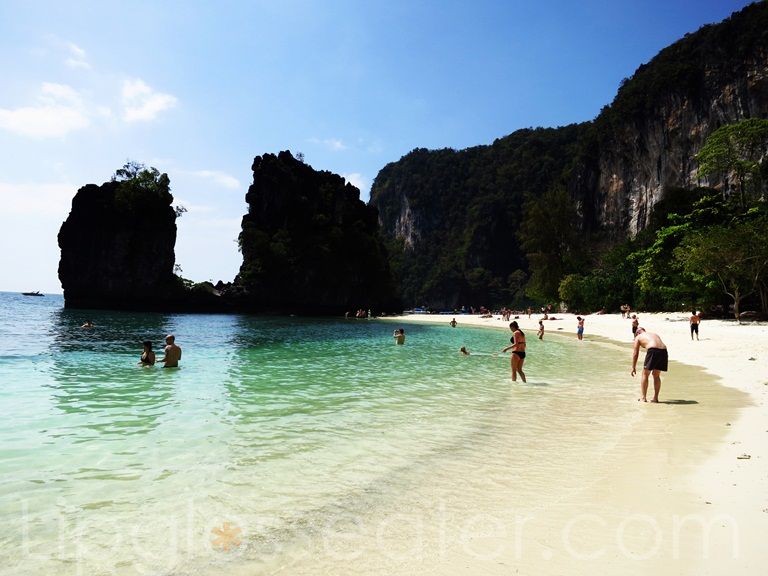 and a visit that was cut short to Phuket:
... for my absolutely favouritest pork ribs in the world :D
And of course, the beauty junkie in me dictates that I HAD to go visit their drugstore when I was there and bring home a few items! Hehehe! :D
Didn't realise that I bought so many hair items! =X If you ever go Thailand, MUST. STOCK. UP. ON. SHAMPOO cuz its super cheap over there! ok /endsauntymoment
Come Feb, we celebrated CNY with Mummy's awesome seatboat: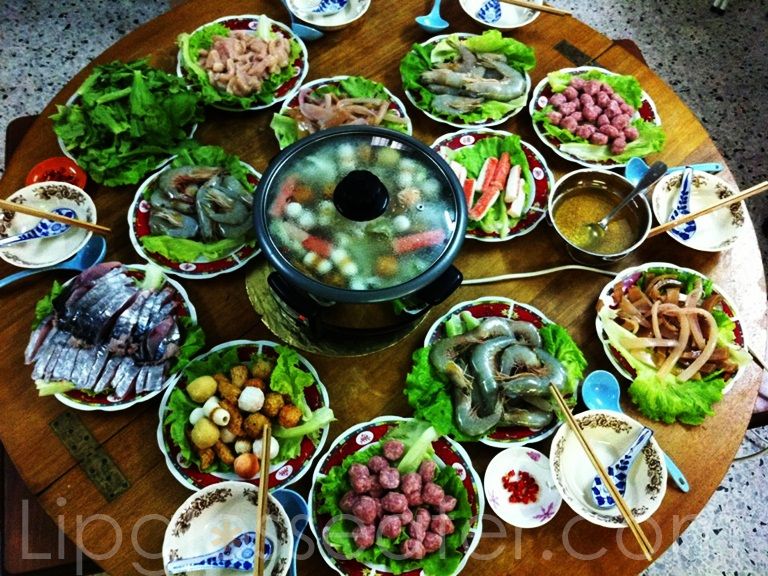 Too bad we only get this once a year... craving for mummy's charcoal boiled soup now :(
I also get to play tourist and tourguide to an Aussie counterpart when he visited Penang. This is the first time I've been to these places despite living here all my life! Oppsss!! :P
Clockwise from top: Wat Chayamangkalaram (Reclining Buddha Temple), Cheong Fatt Tze Mansion, Chew Jetty, Peranakan Mansion
In April, I squeezed in a short trip to Hatyai (just before Songkran! :D) just to getaway from the madness at work:
Bird's eye view of Central Hatyai from the 35th floor of Lee Garden! :D
Where
Aunty Jenn
I raided the supermarkets for awesomely cheap sundries:
and more hair stuff: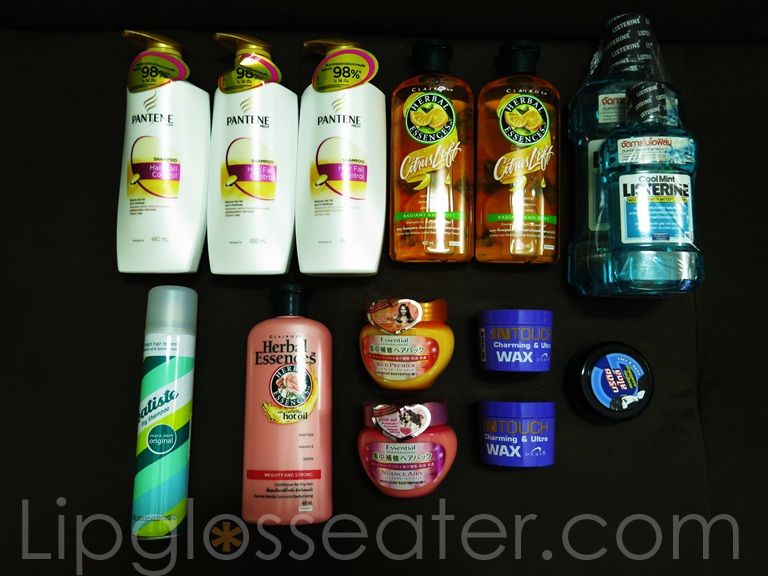 Seriously, remember to buy shampoo when you're in Thailand! Kthxbye!
I also paid a visit to Mengkuang Dam across the bridge - my last visit was 15 years ago and it has changed alot since then. It's really beautiful there now! :D
Most recently, I exercised my right as a Malaysian citizen and voted for the first time in my country's 13th General Election: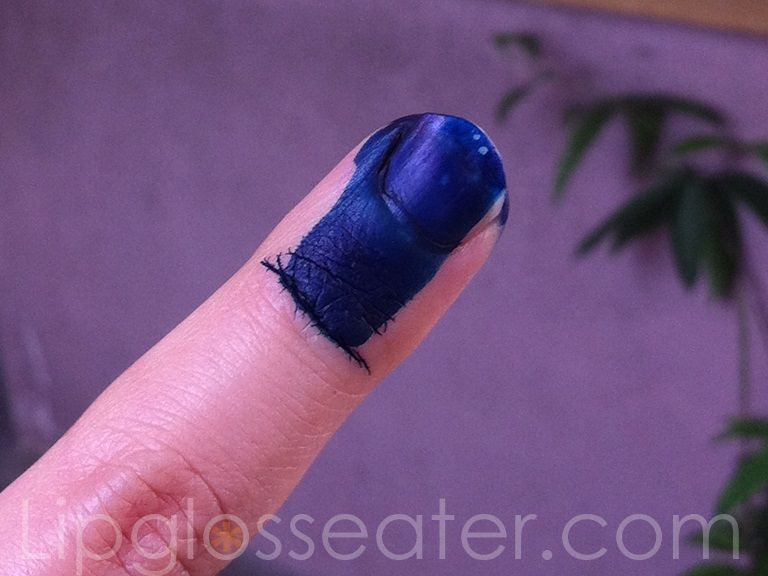 Indelible ink
Ok, that's all for this post before your bandwidth explodes. In short, it has been a pretty awesome first half of the year so far for myself (hope I don't jinx myself by saying this!) and I'm really truly thankful for that after experiencing the crappy year that was last year! Hope the first half of this year has been as awesome for you as well! Happy weekend everyone! Drive safe if you're travelling! :)