I know I've been ranting alot about my skin for the past year, but I can honestly say that my skin has never been shittier. I'm not blowing my own trumpet but I have always had clear, good skin prior to this (thanks, Dad and Mum!) but the stress of academia really took a toll on my face. That, coupled with using a wrong product (thanks,
Mac Lightful Marine-Bright Formula Moisture Creme
! Grrrr), wrecked havoc on my skin like never before.
Pictures to prove my point: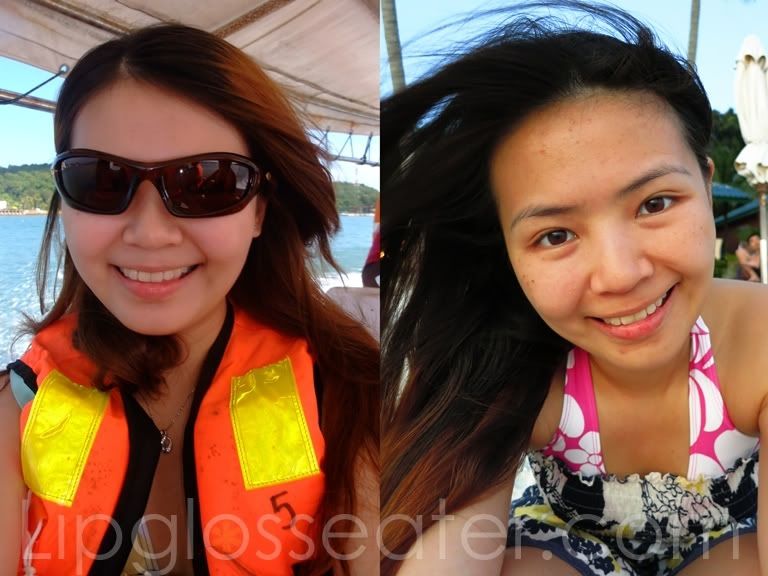 My skin was dull, sallow, dehydrated yet oily at the surface, and full of clogs and zits. See how dark my freckles have gotten too! Gimme back my crystal clear skin!!! *sobs pitifully*
That sent me into a frantic mode trying to heal my skin. Read on to see which products did the trick! :D
I knew that the first step I needed to take was to get rid of the pimples first. I went back to my old zit-busting routine - cleansing with an anti-acne cleanser and spot treating them zits with pimple cream. And oh, moisturize, moisturize and moisturize thereafter because pimple busting products are quite drying (at least for my skin)! :)
Products that helped cleared them zits: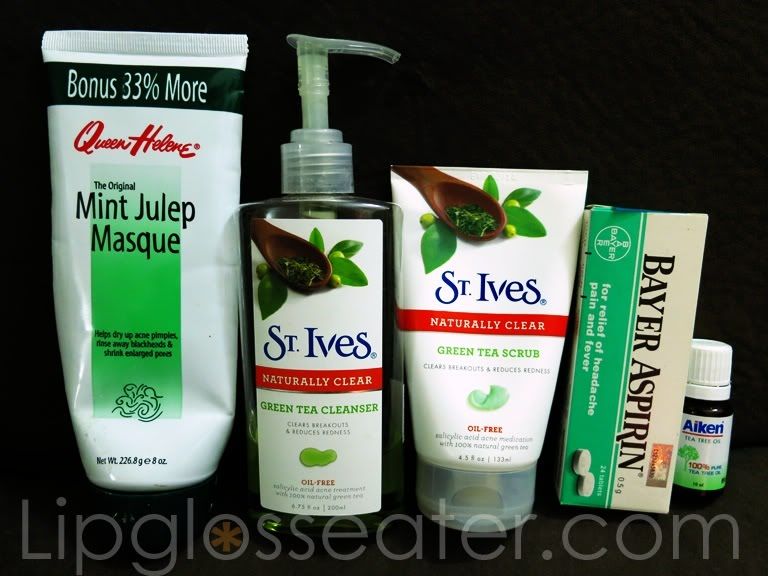 Queen Helene Mint Julep Mask, St. Ives Naturally Clear Green Tea Cleanser, St. Ives Naturally Clear Green Tea Scrub, Bayer Aspirin and Aiken 100% Pure Tea Tree Oil.
I just found out that it's an unspoken rule for all anti-acne products to be green in colour! Lol! Anyways, I have long ran out of the amazing
Hada Labo Tamagohada AHA / BHA Foaming Wash
, so I was really glad to be provided with two cleansers containing Salicylic Acid from St. Ives a month prior to my breakouts (thank you, DKSH!!). I also went back to my long forsaken
Aspirin Mask
routine and rediscovered the lovely
Queen Helene Mint Julep Mask
, both of which really helped with the congestion and inflammation. I used to spot treat the monthly zits with the Mint Julep Mask previously, but this time around I can't do that since I have pimples all over my forehead and chin - it would dry out my skin even further and I can't apply moisturizer over it, so I opted to use my trusty 100% pure tea tree oil from Aiken (oldie but goodie - I've been using this product for almost 10 years already!) :D
It took about 3 weeks for zits and clogs to go away. Then, I started to use these: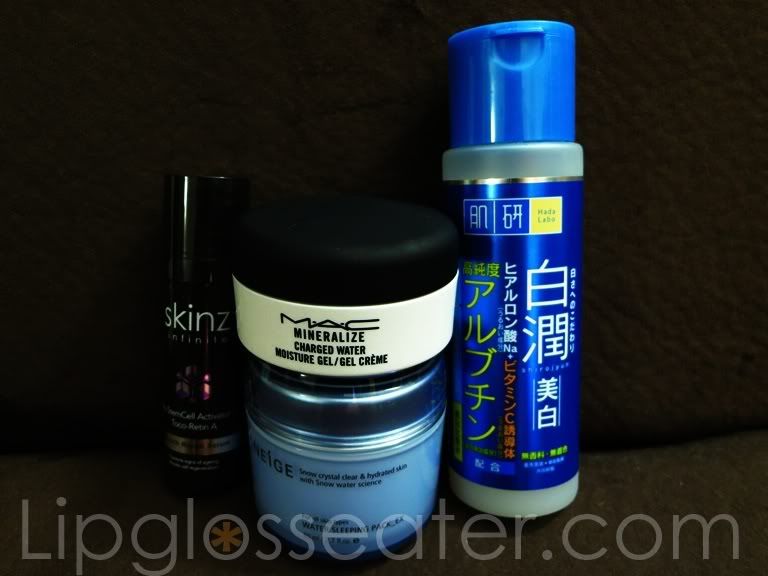 Skinz Infinite Youth Recall Serum, MAC Mineralize Charged Water Moisture Gel, Laneige Water Sleeping Pack_Ex, Hada Labo Arbutin Whitening Lotion.
In hindsight, it was probably quite unwise for me to incorporate three new products at one go - I've been using the
Laneige Water Sleeping Pack_Ex
on and off previously, but the other three were new. I also don't know what was I thinking buying another MAC moisturizer right after the
Mac Lightful Marine-Bright Formula Moisture Creme
broke me out something aweful. Thankfully they did not cause any problems for my skin! :)
I've been keeping at it for 3 months now, and the above products really did help my skin tremendously. My forehead went from this: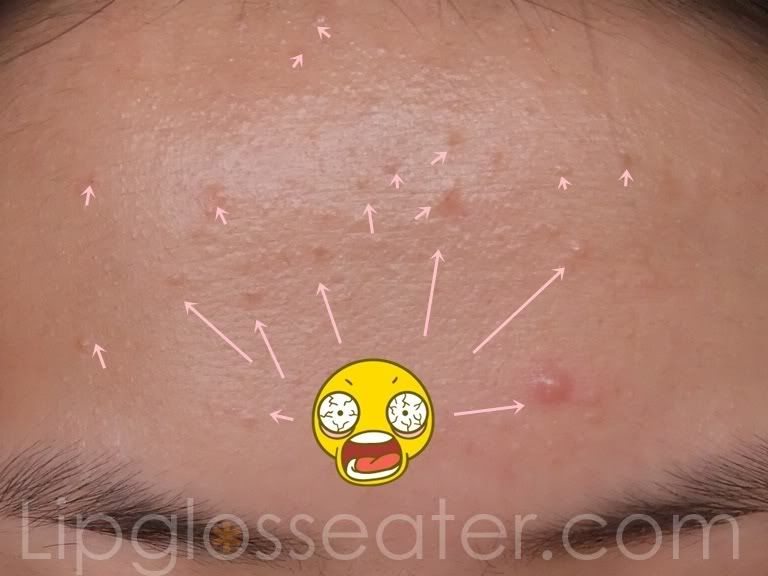 to this: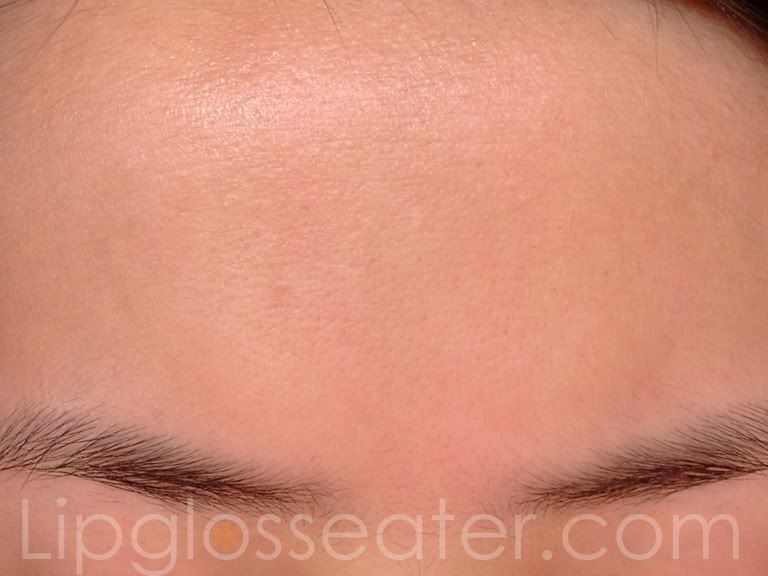 And this is how my current skin look like (photo taken yesterday):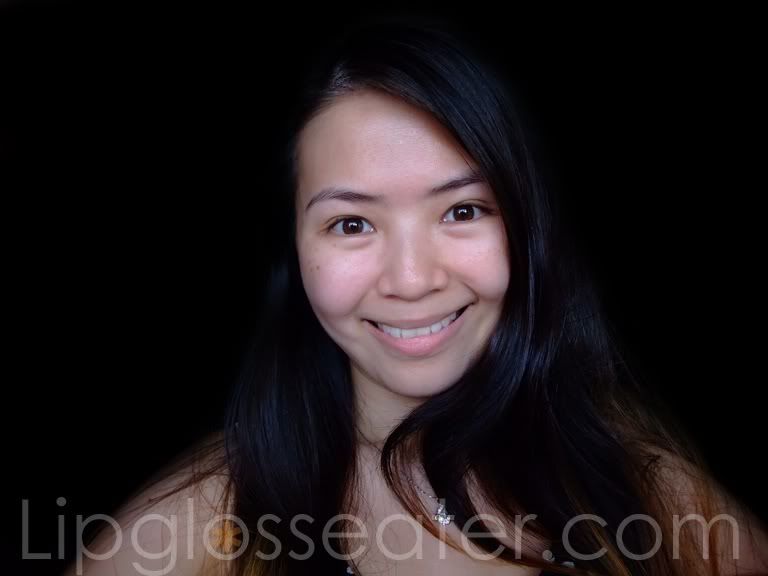 Of course, it's nowhere as luminous and as bright as it was in its glory days, but I'll take
better
skin over shitty skin anyday! :) This year, my mission is to achieve glowing skin. To give me a head start, the husband got me these: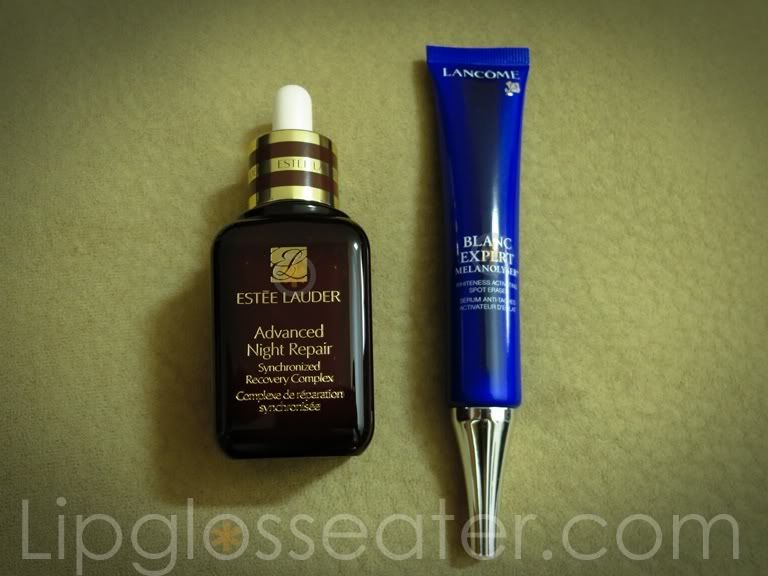 Estee Lauder Advanced Night Repair and Lancome Blanc Expert Melanolyser Whiteness Activating Spot Eraser.
I'm also thinking of repurchasing the
Lancome Emulsion
since that had worked well for my skin previously, but I'm still weighing my options! Feel free to recommend me any product that made your skin glow, and wish me lots of luck! :D
Do you have any similar story to share? Which products saved your skin?
If you enjoyed reading and wish to help support this site, kindly consider purchasing from the affiliate links below. You'll get your product, and I'll earn a small commission which will go towards supporting the maintenance of this site - we both win! :) If you have any further questions kindly refer to my disclaimer for the nitty gritty on postings or drop me an email.