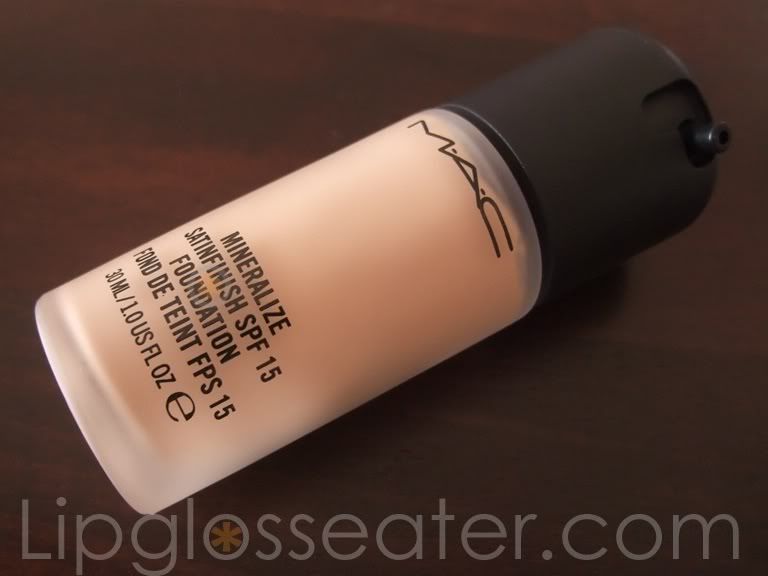 At a Glance:
Price:
RM115
Weight:
30ml / 1 US. Fl. Oz.
Made in:
USA
Likes:
Beautiful dewy finish, blends easily, photographs beautifully
Gripes:
Sheer coverage, makes my skin oilier than usual, breaks me out
Repurchase:
No
Ingredients:

Product Description:
A fluid foundation that blends the natural light-reflecting properties of micro-minerals with a smooth satin finish. Provides a low-to-medium buildable coverage with a skin-flattering, slightly luminous look. Helps make your skin appear, radiant, healthy, re- energized. Contains vitamins A, C and E to help nurture and condition the skin. Provides everyday broad spectrum UVA/UVB SPF 15 sun protection. Long-wearing. Good for all skins. Especially suitable for normal-dry skins.
Pigmentation & Color:
This foundation comes in 16 shades - 11 NC shades (yellow-based) and 5 NW shades (pink-based). I was matched to NW20, and it matches my skintone nicely! :)
This foundation does not offer much coverage despite its claims as a low to medium coverage foundation, but it still does a nice job at correcting redness and to even out my skintone.
Finger swatch: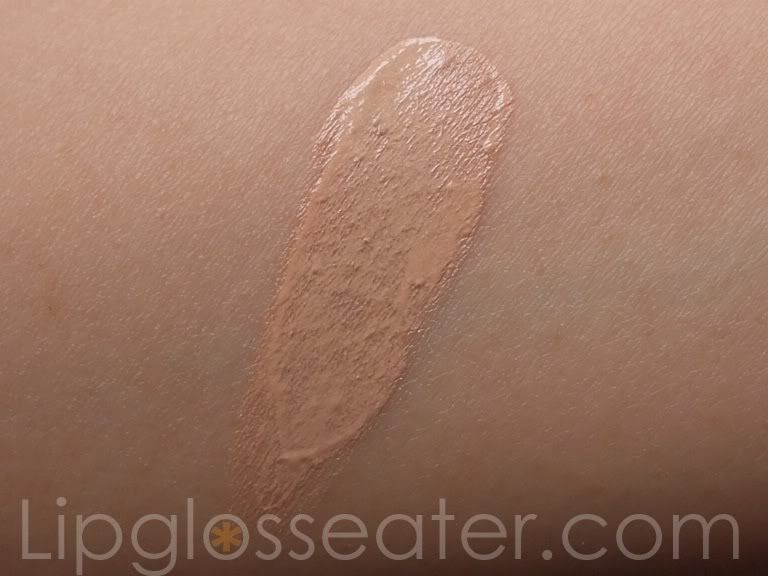 And this is how it looks on me: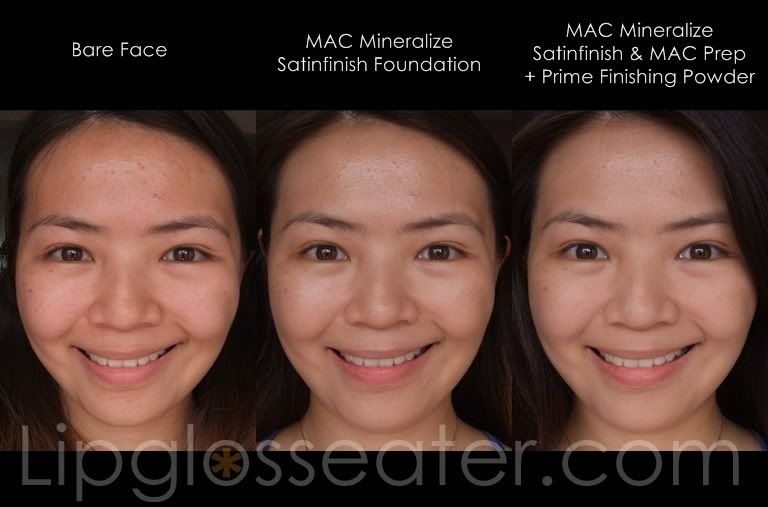 As you can see, this foundation gives a really dewy finish that even powder can hardly subdue! Lol! But it does photograph beautifully without looking like an oily mess so do wear this one out when you know you'll be taking lots of pictures of yourself! :D
Texture:
This foundation feels a little thick straight out of the bottle, but after blending it into your skin it feels really comfortable. It spreads easily too so application is smooth and easy.
Packaging: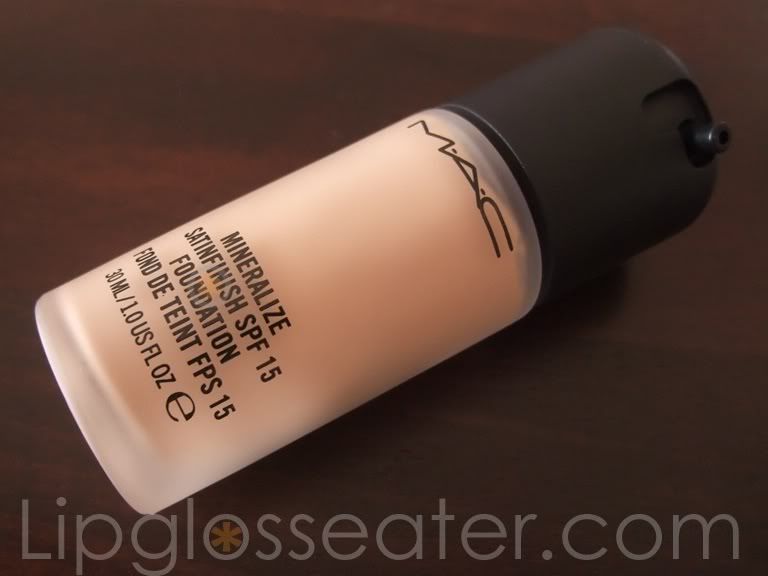 This foundation comes in a glass bottle with a pump. I personally love the twist lock mechanism of the pump because its quite neat! :D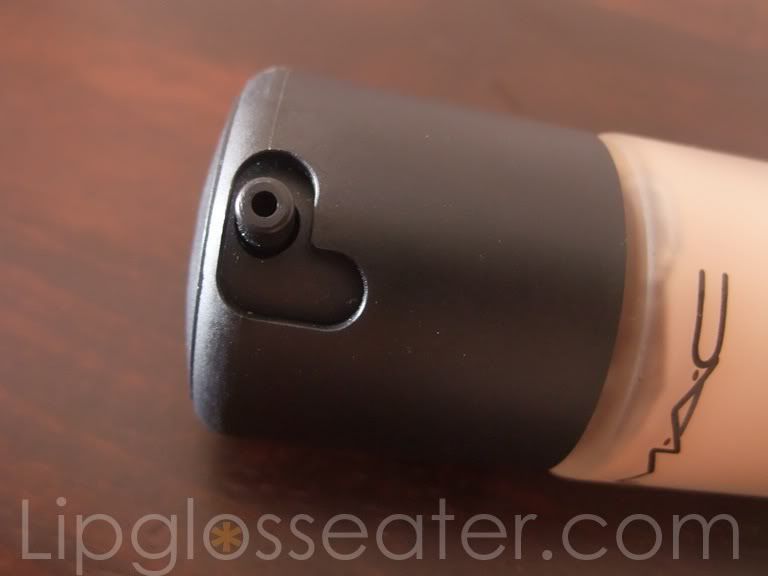 Time Test:
This foundation lasts the entire day on my skin. However, I notice that this foundation makes my skin oilier than usual starting from the 4th hour or so.
Price & Availability:
This foundation is priced at RM115 and is available at all MAC counters. It has been discontinued in the US though, so if you're a fan of this product, do grab backups while you can! :)
My $0.02:
Ugh this review has been sitting in my drafts for EONS - until this product is now discontinued in the US already! Lol! I figured I better publish it before this is gone from the marketplace for good! Haha! :D
This foundation is famous (or infamous depending on personal taste) for giving a beautiful dewy finish. Personally I find it abit TOO dewy for my liking, but I prefer my foundations matte so don't listen to me if you like it! :) It also has a beautiful, light texture that blends into the skin easily and it lasts the whole day too!
And oh, it photographs really really nicely:
The thing I'm bummed about is that it breaks me out for some reason if I wear it for long hours. I also didn't like how it makes my skin oilier than usual.
Since I own this and the
Studio Sculpt
in the same shade, I thought I'd do a quick comparison between the two: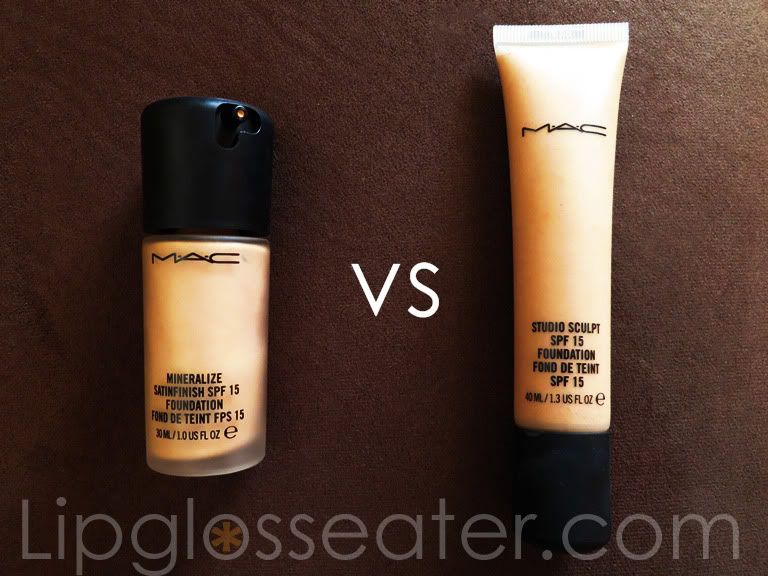 The Studio Sculpt is priced at RM120 for 40ml, which makes it a tad cheaper than this product (RM115 / 30ml). The Studio Sculpt has a glowy but primarily matte finish, while this one is pretty dewy.
Colour wise, this one leans a little pink than the Studio Sculpt, but both match my skintone nicely.
Left: Mineralize Satinfinish in NW20, Right: Studio Sculpt in NW20
I personally will not repurchase this foundation because I prefer the
Studio Sculpt
which gives a glowy matte finish. But do let me know if you like this product or not! :D
This product was purchased by yours truly and opinions, as usual, are 100% my own. If you enjoyed reading and wish to help support this site, kindly consider purchasing from the affiliate links below. You'll get your product, and I'll earn a small commission which will go to supporting the maintenance of this site - we both win! :) If you have any further questions kindly refer to my disclaimer for the nitty gritty on postings or drop me an email.