Project Smile365 is something I've started to document the little things that made me smile for the day. As I grow older younger, I seem to have developed a masochistic liking to recall the bitter and unhappy things ever so often and harp on them for hours instead of seizing the day and treasuring every single good memory that life has to offer. This is a platform for me to record at least one thing that made me smile for the day. I can't promise to post every day (I do have quite a boring life - I don't think anybody would care to read "Oh look, I poured myself a HUGE glass of ice cold coca cola WHOOTS!" anymore after the 235th time I posted it), but I do hope that at the end of 2013, I will have hundreds of smiles recorded for future reference!

You're most welcome to join me either by posting what made you smile today in the comments below or starting your own Project and sending me the link which I'll include in the daily post! Keep smiling everyone and spread the happiness! :D
Read on for today's Smile! :D
Finally redeemed my RM28 massage session which I bought yonks ago from Groupon! The session started out with the usual foot bath:
While enjoying a cup of hot red date tea: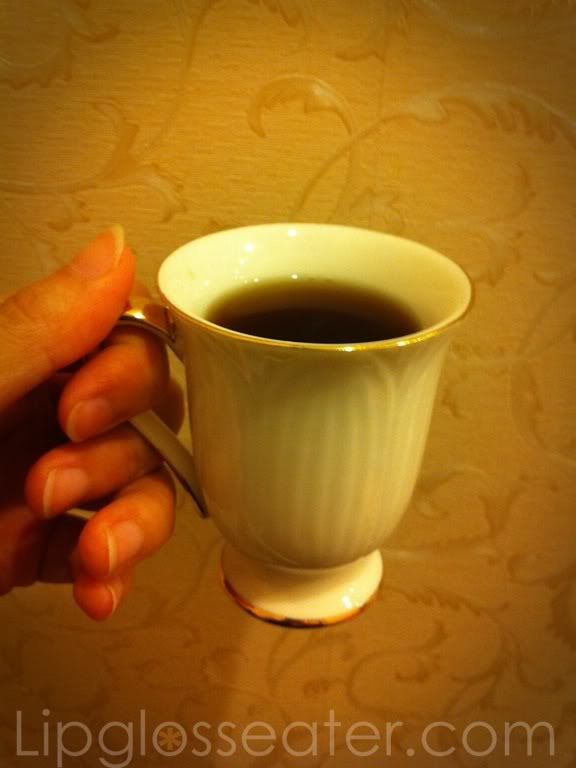 Then we were ushered into a super pretty room for our massage:
The masseuses were from Thailand so the massage felt similar to the ones I've experienced in BKK. Mine was really skillful so I thoroughly enjoyed the session.
Ahhhh... my shoulders says thank you! :D