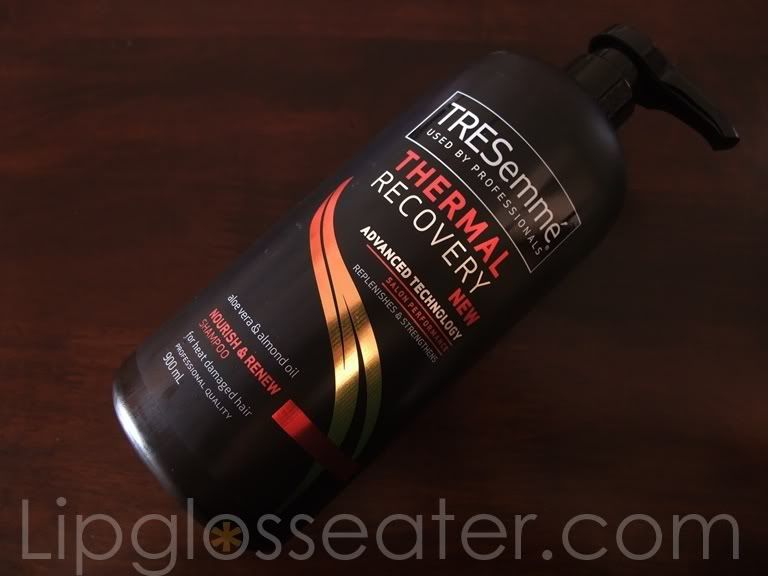 At a Glance:
Price:
RM29.90
Weight:
900ml
Made in:
Australia
Availability:
Watsons, Guardian
Likes:
Cleanses well, does not leave a residue, cheap, easily available
Gripes:
Abit drying for my hair
Repurchase:
Yes
Ingredients:
Product Description:
Deeply nourishes where hair needs it most to help replenish and strengthen heat styled hair. Ideal for those who regularly use blow dryer and heat stylers, this advanced recovery and protect system with aloe vera and almond oil extract gently cleanses to restore essential lost nutrients to transform dried out, damaged hair to soft, shiny, healthy looking hair.
Texture & Scent: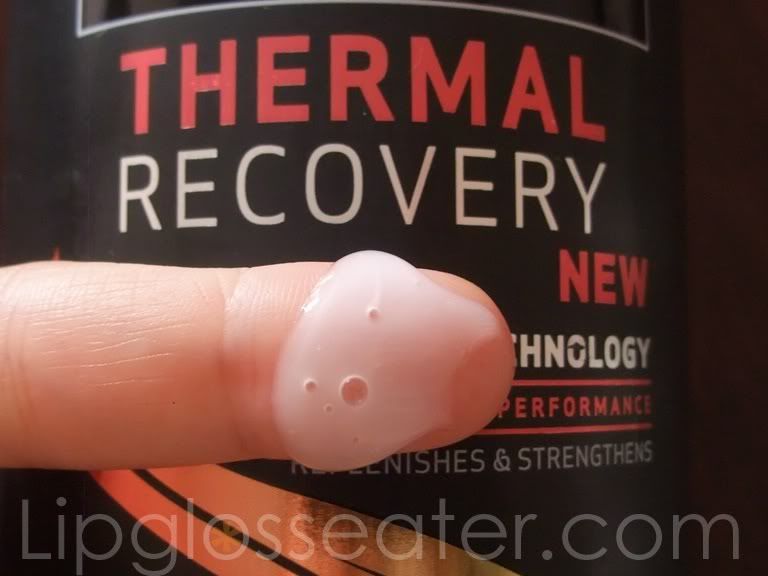 This shampoo is not as runny as some of the other shampoos I've tried, but it still spreads and lathers up easily: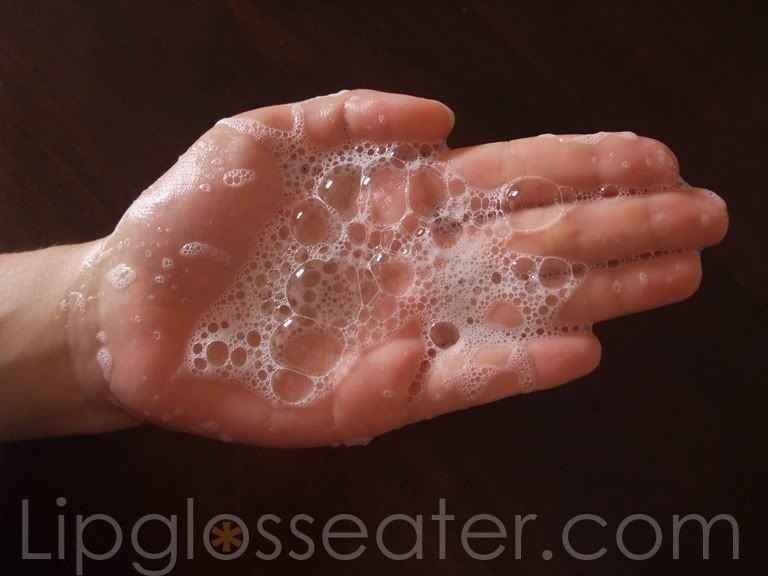 This shampoo features their signature scent which is a little floral and a little fruity at the same time! Hehehe! :D
Packaging: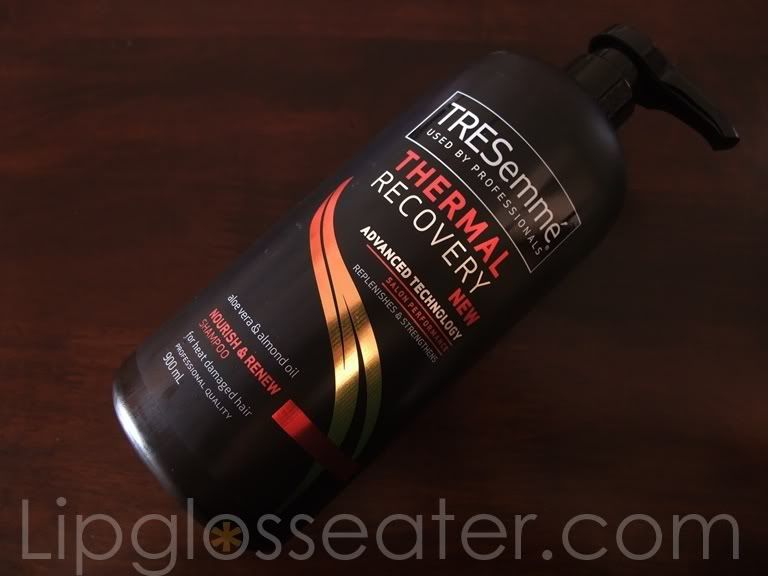 This shampoo comes in a black opaque bottle (also their signature packaging). I was provided with the larger bottle which comes with a pump: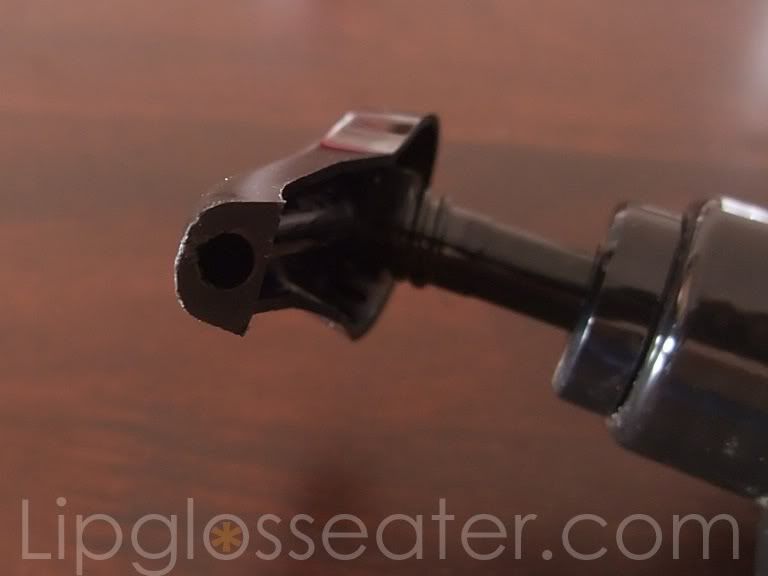 This shampoo also comes in a smaller bottle with a flip top cap.
Click here to see how it looks like.
Price & Availability:
This shampoo is priced at RM29.90 for the larger 900ml bottle. The smaller 500ml flip top bottle retails for RM19.90 each. This shampoo should be available at Watsons and Guardian outlets, though I personally can only find the larger bottles in Guardian near where I live! :)
My $0.02:
First of all I would like to thank DKSH for the super generous samples! I was provided the largest 900ml bottle for this, along with alot of other goodies to try out, so thank you so much! :D
I personally am a fan of Tresemme products - they're cheap, easily available and they work! :) My bathroom staple is my favourite
Tresemme Deep Cleansing Shampoo
though I've been meaning to review their Smooth Conditioner which kept my hair soft and managable when I was diving the Perhentians! :)
This shampoo is no different - it's cheap, easily available, and it works for me! I also find that I can get away with shampooing my hair every alternate day instead of daily with this shampoo. It's a little drying for my fried hair though, but its nothing a good conditioner can't fix (my hair is super fried anyway). Other than that I really have no complaints about this product! :D
Have you tried this product before?
This product is provided for consideration. I am in no way affiliated with them nor do I get compensated monetarily for this post. Kindly purchase at your own discretion.