At a Glance:
Price:
US$28 / 1150 Baht
Weight:
4.8g / 0.16 Oz
Made in:
Canada
Likes:
GORGEOUS color, lasts the entire day!
Gripes:
Not available locally, rubber casing melts after a few years.
Repurchase:
Yes! :)
Ingredients:
Product Description
NA
Pigmentation & Color: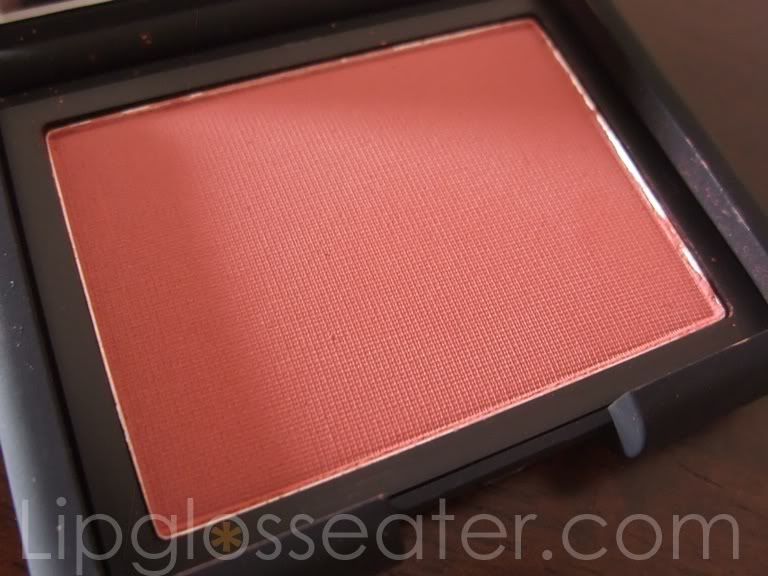 This blush is described as a "matte dusty rose" on the NARS website, which I think accurately describes this shade! :)
This color looks a little yucky and dirty in the pan, and it swatches the same way too: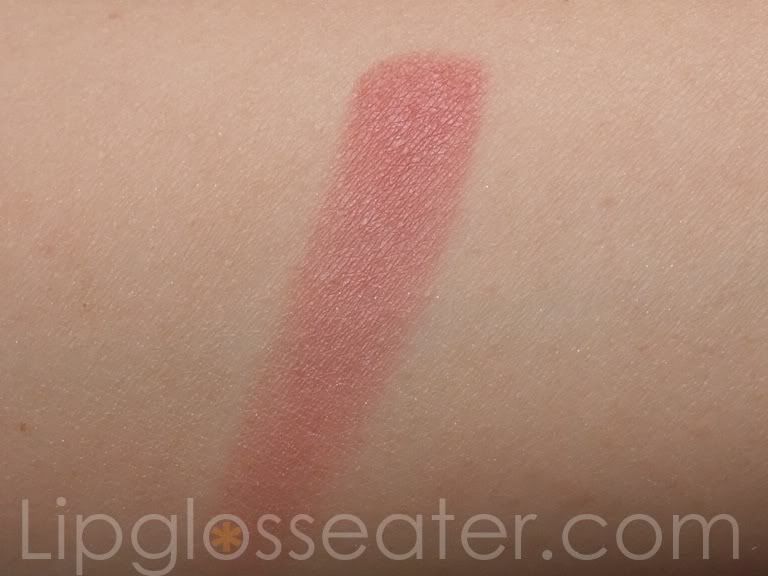 However, on the cheeks it gives such a lovely flush to my NW20 complexion (stippled once unto my cheeks with the MAC 187):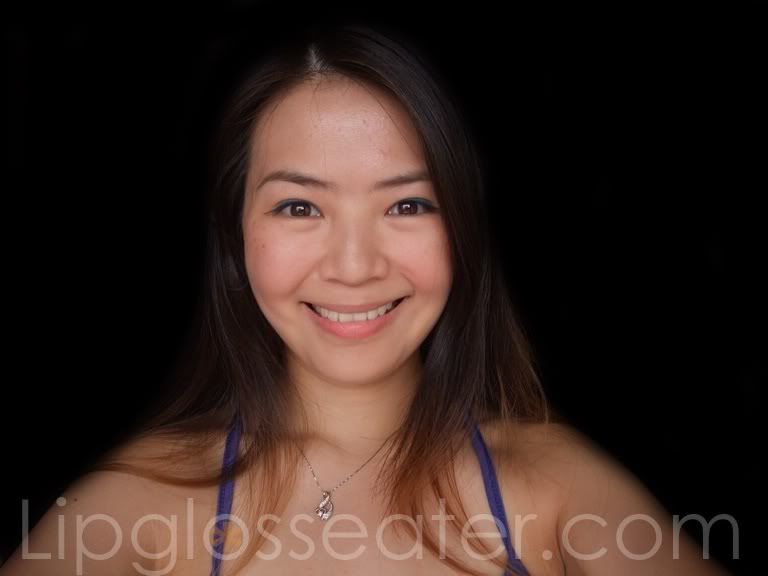 Featuring this blush on my cheeks, and the Nivea Fruity Shine in Pink Guava on my lips! :)
This blush is rather pigmented though (as you can see from the finger swatch) - so it can look dirty and muddy on your face if you apply too much. I suggest using a skunk brush and the lightest hand possible - its always better to add on slowly than to apply too much at one go! :)
Texture:
This blush is really finely milled, so it glides on beautifully.
Packaging:
This blush comes in the regular rubbery NARS compact which is prone to melting and become sticky in our humid whether :( Storing it out of the sun and using a dehumidifier may prolong its lifespan, but I wish they would change the packaging altogether to something more robust.
This blush comes with a plastic covering the surface of the blush when new. There's a mirror in there too for your convenience:
This is the box it comes in:
Time Test:
This product lasts more than 10 hours on my cheeks! <3 b="b">Price & Availability:3>
This blush is priced at US$28 / 1150 baht, and is available at all NARS counters. Sadly, this is not available in Malaysia as of now - I bought mine from the Beauty Hall at Siam Paragon, Bangkok.
Usage:
Since this looks really natural when applied with a light hand, methinks that it can be used for all occasions! :D
My $0.02:
I have always been a peachy blush kind of girl (my husband will attest to that - he actually counted the amount of peachy blushes I have and gave me this horrified look while asking "Why do you need SO MANY of the same thing?" o.O
He is right you know...
Men... they will never understand! >.<), but nowadays I'm really trying to branch out and try using other colors! :)
I have always been wary of dirty, muddy looking colors such as this one despite reading so many good things about it. My fears were confirmed when the SA at the counter actually PILED ON this blush unto my skin! Oh the horror!! :O That sent me frantically trying to wipe off most of it using a tissue (discretely of course, didn't want to offend the SA)... and when I got most of it off, I realized that it actually looks quite nice against my skin! :D
The rest, as they say, is history! :D I have been using this blush almost exclusively since then... this is how much I like it! :D Like all NARS blushes, this is really finely milled and it is super pigmented and lasts the entire day, which I really like. However, I'm not a fan of the rubbery compact - my 5 year old NARS Orgasm is starting to melt already. Ok I know that you're not supposed to keep a blush for that long, but hey its still not rancid or anything and I'm the only one using it so Imma keep on using it! Hehehe! :D
All in all I do not regret purchasing this blush, and I'll definitely repurchase if I run out! :)
What about you? Do you own this blush? How do you find it? :D