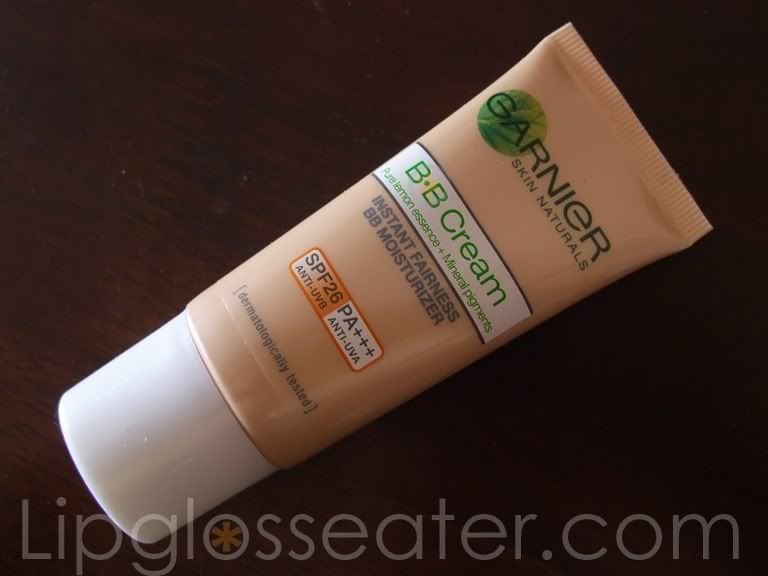 At a Glance:
Price:
RM19.90
Weight:
20ml
Made in:
China
Likes:
Blends easily, colour is a good match for my skin, cheap, easily available
Gripes:
Not really a gripe but I prefer a matte finish, makes skin a little oily.
Availability:
Most drugstores such as Watsons and Guardian.
Repurchase:
No
Ingredients:
Product Description:
New Garnier Instant Fairness BB Moisturizer, The 1st BB moisturizer from Garnier that gives you an amazing fairness with a single gesture, and provides you with a total solution for fair and perfect skin in a flash.
Enriched with brightening pure lemon essence acting as a natural exfoliator, its SPF 26/PA+++ formula helps to protect skin from daily UVA and UVB rays and covers it with mineral pigments for a nude coverage and long lasting wear. From the 1st minute witness skin looks:
1. More radiant2. More even-toned3. With less dark spots4. With less visible imperfections5. Reduces redness6. Smoother7. More hydrated8. With less visible lines9. With less visible pores10. Reveals its healthy glow.
This easy spread formula is oil free and fragrance free, it won't clog pores and is suitable all for skin types and tones.
Pigmentation & Color:
Like most BB creams, this BB cream comes only in one fair shade, and typical of BB creams, it goes on ghastly white on me, but magically transforms itself to suit my NW20 skin perfectly! :)
This BB cream offers sheer coverage - you'll still need a concealer to totally cover pimples or freckles. However, it does even out my skin tone and covered my ruddy cheeks pretty well:
As you can see in the picture above, it gives a lovely dewy glow to the face too! :D
Texture and Scent:
This BB cream is rather fluid, so it slicks onto your skin smoothly. It is light and comfortable on the skin.
Although this is labeled as being fragrance-free, my tube has a rather strong plasticky scent that I don't like. Fortunately the smell goes away quickly so it's no biggie! :)
Packaging: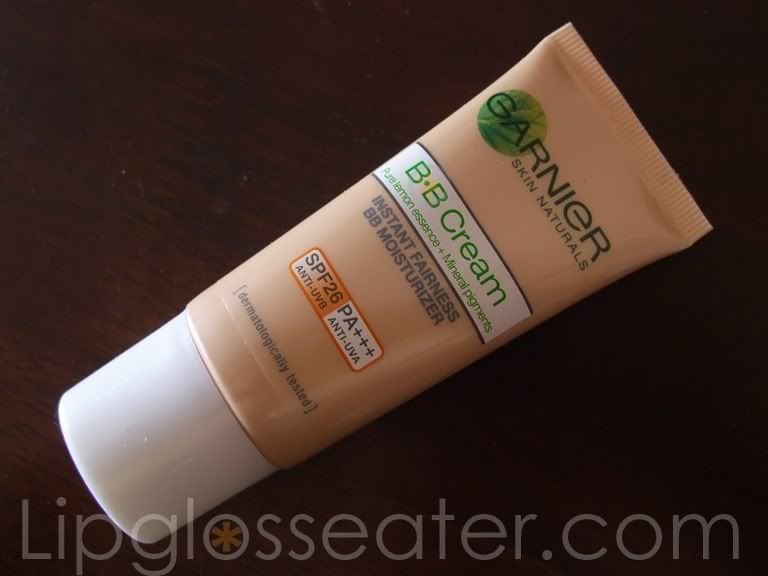 This BB cream comes in a plastic squeeze tube with a twist off cap. I personally love the tiny dispensing hole because you have much more control over how much product to dispense! :D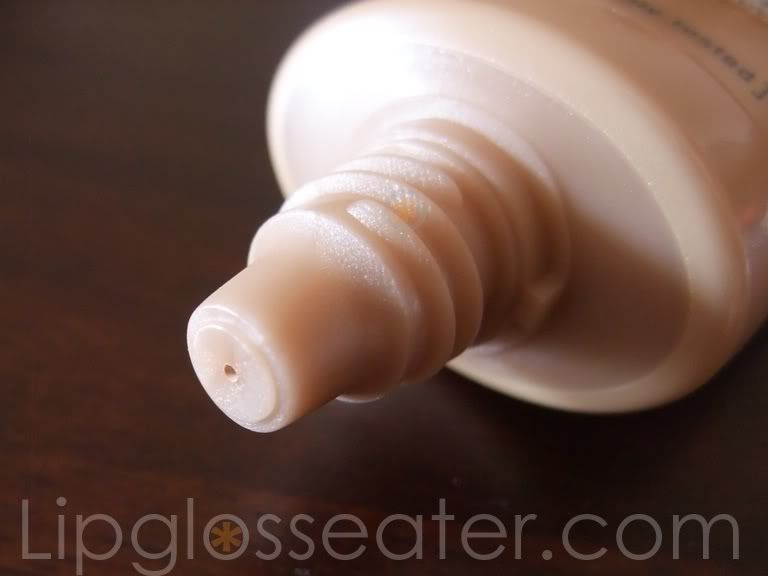 This is the box it comes in:
Time Test:
This BB cream lasts the entire day on my skin, although I notice that it starts to go a little missing from the 6th hour onwards on a humid day.
Price & Availability:
This BB cream is priced at RM19.90 and is available at most Garnier displayers in your local pharmacies. It goes on sale often too! :)
My $0.02:
Wow, I can't believe that the last BB cream I tried was more than two years ago! Time really flies huh! :D Back then the market was less saturated - very few companies decide to hop unto the BB Cream bandwagon so there were definitely fewer choices back then. Nowadays, almost all cosmetic brands have a BB cream of sorts. Heck, even sunscreen companies such as Sunplay have BB creams now! :D I feel so left behind... T_T #truestory
Oh well, time to remedy that now! :D So I've been hearing lots of raves for this affordable BB Cream. In fact, all the reviews I've read so far are positive ones. You know how I
am always swayed by raves
always do my homework before purchasing something, so off I went and got this (on sale too! Whoots! :D).
True to what I've read, this is a really good BB cream indeed! :D
Firstly, although this doesn't really cover imperfections totally, it does even out my skintone. It's also quite dewy, so it's perfect for an evening out. I personally find it a little
too
dewy for my liking though - nowadays I much prefer matte BB creams or foundation!
I do find that this makes my skin a little oilier than usual though, so oily-skinned babes may want to use an oil-control primer beneath this BB Cream. Other than that, I really cannot fault it in any other way! :)
Since this BB Cream is the same price as the
Maybelline Clear Smooth Minerals BB Cream
, I thought I'd do a quick comparison between the two.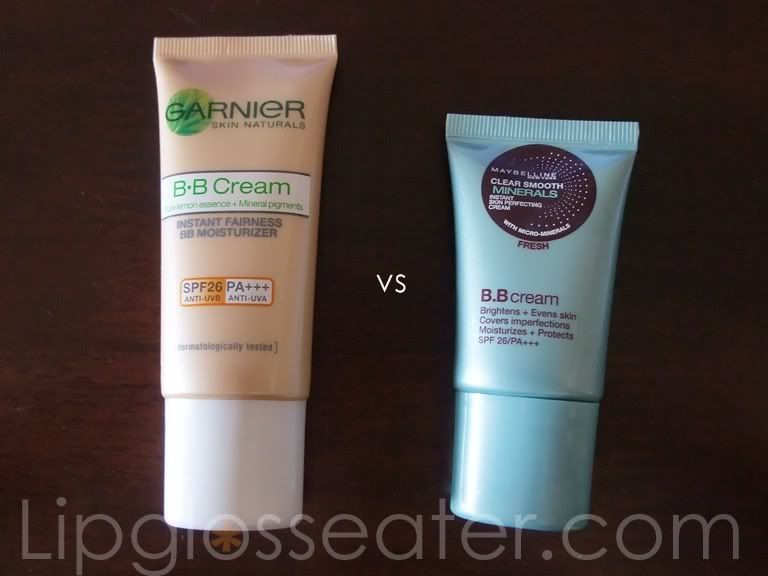 Both BB Creams are priced at RM19.90 and are widely available at most pharmacies. Both last the entire day on my skin too, although I find that the Maybelline one held up better on humid days even without setting it with powder.
Color-wise, this BB cream is warmer than the Maybelline one, but both look really natural on my NW20 skin: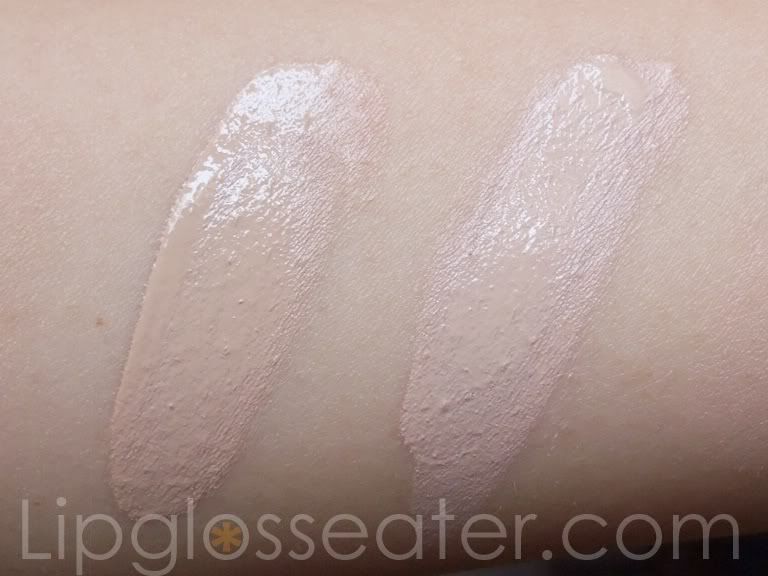 Left: Garnier BB Cream, Right: Maybelline BB Cream
Probably the biggest difference between the two is its finish. This BB cream gives a super dewy look whereas the Maybelline one finishes Matte (yet it gives a subtle glow). Read my
full review of the Maybelline BB Cream
to see pictures of the finish.
Like I have mentioned above, I personally prefer Matte finishes so I will probably not repurchase this one, but that is strictly a personal preference. Performance wise I cannot fault this BB cream in any way, except that it makes my skin a little oilier than usual, but its nothing a quick dab of powder cannot fix! :)
Have you tried this BB cream before? How do you find it?