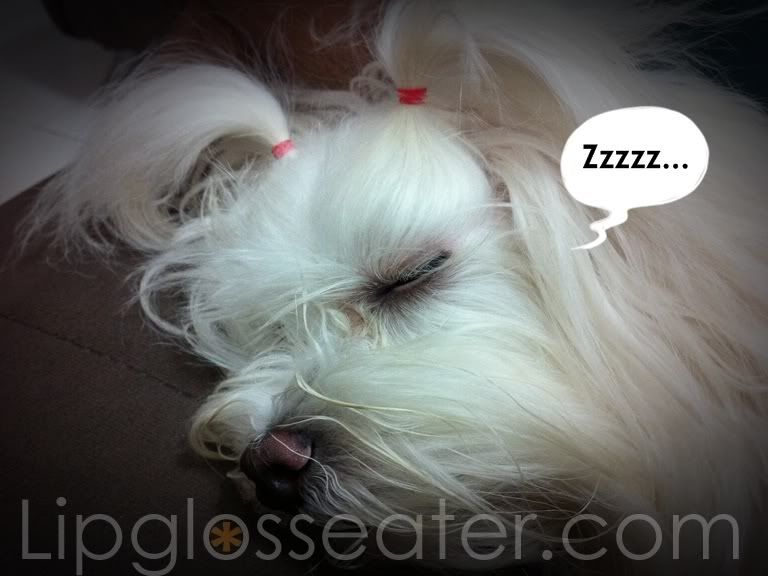 We all know what the doctor says - getting eight hours of sleep every night is crucial to good health (and also, good skin! They don't call it "Beauty Sleep" for nothing ;) ). But how many of us actually do abide by that rule?
I'm personally a fan of sleeping - it is the ultimate luxury for me! :D I'm used to going to bed pretty early (am a morning person as well), but of late, I find myself staying up later and later for work, studies,
or to watch TVB movies
. And yes people, it's true - other than being obviously tired in the morning, sleep deprivation really wrecks havoc on the skin. I find that my skin gets dehydrated yet oily, pimples start popping up unannounced and oh, those dreaded dark eye circles that are SO unattractive! And the worst part is, although all these problems crop up almost overnight, they take WEEKS to go away! Pffftt! >.<
So nowadays, I'm trying revert back to my good ol habits - be in bed by 10.30 so that by the time I drift off to sleep, I get at least 8 hours of rest.
Speaking of the 8-hours-sleep-a-night rule, I do think that it varies slightly from person to person though. I'm personally the freshest in the morning if I get 9 hours of continuous sleep. Less makes me grouchy for the rest of the day, and more gives me a headache for the rest of the day! Lol!
So over to you! Do you get enough sleep every night? Do you think that the 8-hours-sleep-a-night rule applies to you? How many hours of sleep do you need in order to feel fresh in the morning? Share away! :D