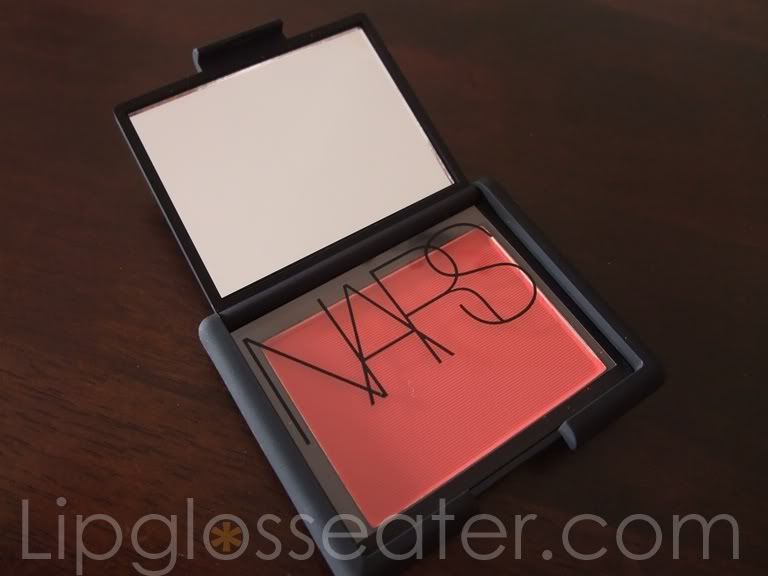 At a Glance:
Price:
US$28 / 1150 Baht
Weight:
4.8g / 0.16 Oz
Made in:
Canada
Likes:
GORGEOUS color, lasts the entire day!
Gripes:
Not available locally, super pigmented - hence tricky to apply, rubber casing melts after a few years.
Repurchase:
Maybe
Ingredients:
Product Description
NA
Pigmentation & Color: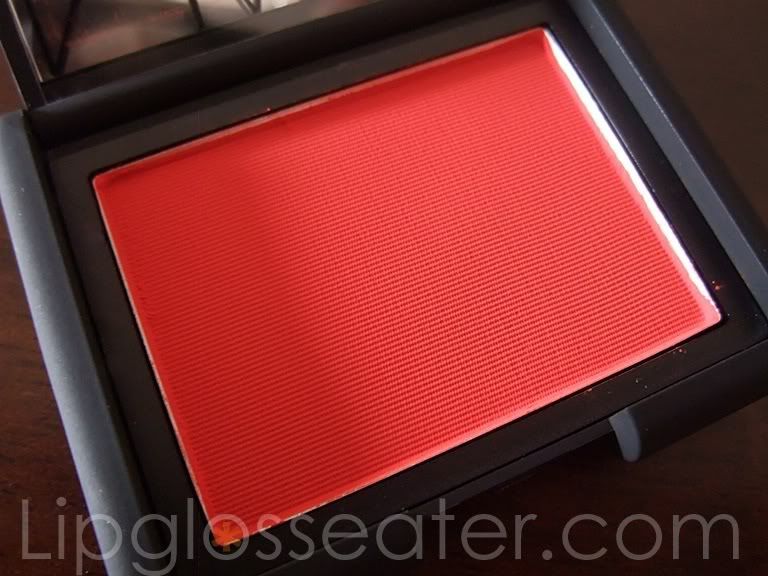 This blush is described simply as a "matte red blush" on the NARS website. I think it leans a little orange, so I would describe it as a super bright tomato red.
My camera seems to always wash out colors... but believe me when I say that this blush is really bright and SUPER PIGMENTED! One swipe is all you need for BOTH cheeks with extra to go around! >.<
Finger swatch: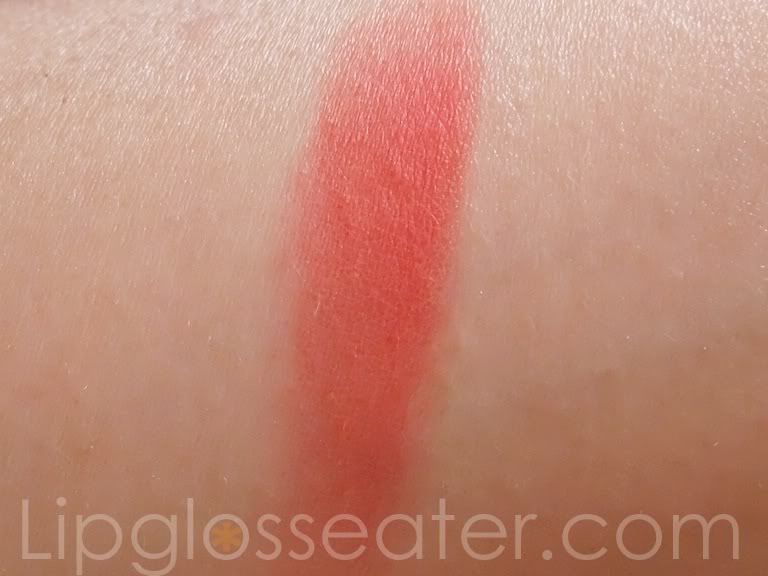 And this is me wearing this blush. I swiped the surface of the blush lightly with my MAC 187 duo fibre brush once, tapped off the excess, applied it to both cheeks, then further blended and sheered it out with the MAC 182 kabuki brush: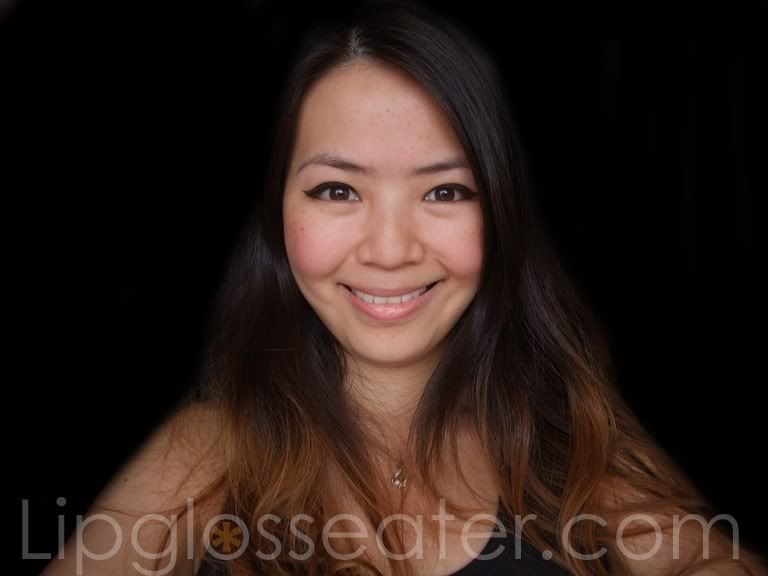 Featuring this blush on my cheeks, and the MAC Long Stem Rose Slimshine Lipstick on my lips! :)
Texture:
This blush is really finely milled, so it glides on beautifully.
Packaging:
This blush comes in the regular rubbery NARS compact which is prone to melting and become sticky in our humid whether :( Storing it out of the sun and using a dehumidifier may prolong its lifespan, but I wish they would change the packaging altogether to something more robust.
This blush comes with a plastic covering the surface of the blush when new. There's a mirror in there too for your convenience: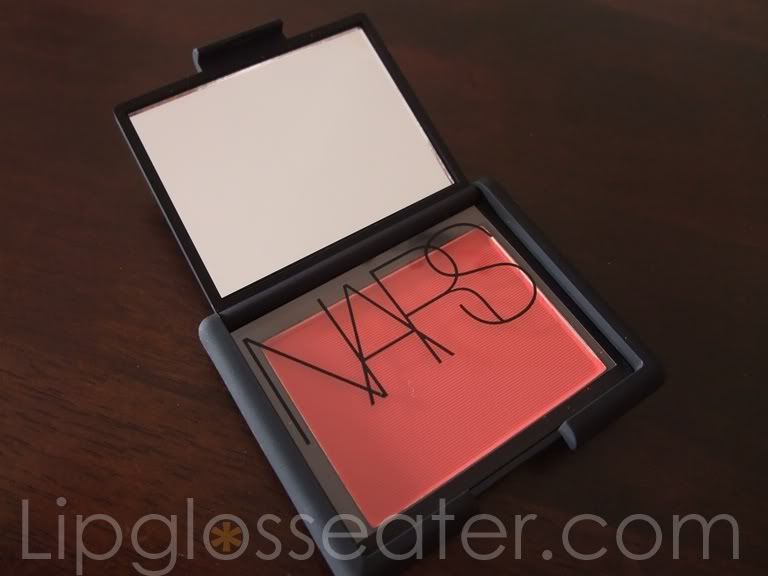 This is the box it comes in:
Time Test:
This product lasts more than 10 hours on my cheeks, which is AMAZING! :)
Price & Availability:
This beauty powder is priced at US$28 / 1150 baht, and is available at all NARS counters. Sadly, this is not available in Malaysia as of now! :(
Usage:
This blush is really versatile, so it can be used for all occasions - from work to dinners! ;)
My $0.02:
I've been dying to own this blush after hearing so many people rave about it, but the adorable MA at the Bangkok counter refused to sell it to me - he claims that it doesn't look nice on me. Unfazed, I returned to the counter again a year later, and lo and behold, I am now the proud owner of this baby! Hehehe!! :D
This blush looks scarily red in the pan... and I will not lie - it CAN look scarily red on your cheeks too. The first time I tried applying this blush, I underestimated the intensity of this blush and ended up with Chinese Opera cheeks. My husband saw that and christened this blush accordingly as the "Monkey Ass Blush" -____-
Oh well, we all learn from our mistakes! I find that one light swipe across the surface of the blush is sufficient for BOTH cheeks. The trick is to flick some of the excess off and sheer it out further with a kabuki brush after applying. Takes alot more work than the regular blush, but the end result is oh so pretty!! :D
In a nutshell, this is a beautiful blush that will last the entire day for me and I'm in love with the beautiful color! I may repurchase when I run out! :)
What do you think of this blush? Do you dare to use a bright red blush? Do let me know in the comments! :D