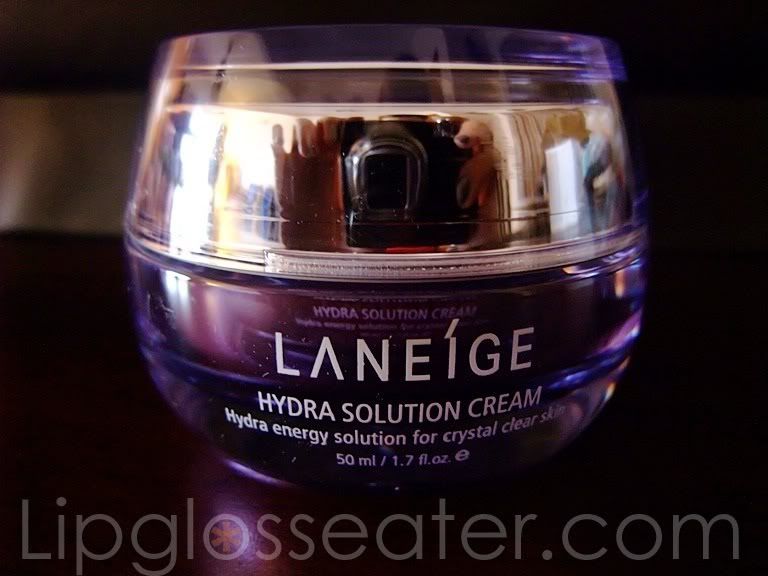 At a Glance:
Price:
RM160 (approx. US$51.61)
Weight:
50ml / 1.7 Fl. Oz.
Made in:
Korea
Likes:
Absorbs into skin quickly, brightens skin, hygienic packaging - tub is sealed when new and spatula is included in box
Gripes:
Not moisturizing enough, leaves a film on the skin
Repurchase:
No
Ingredients:
Product Description:
Hydra Energy solution for crystal clear skin.
- Enhances hydra vitalizing function and help your skin look more radiant with refresh and soft texture.- Brings more vibrant and smooth skin look to dull and dry complexion- Keeps well balance of richness and refreshment for combination or oily yet dry skin type.Combination of abundant ionized-minerals of Snow Water and marine extracts leaves super long lasting hydration from deep inside of skin
Texture & Scent: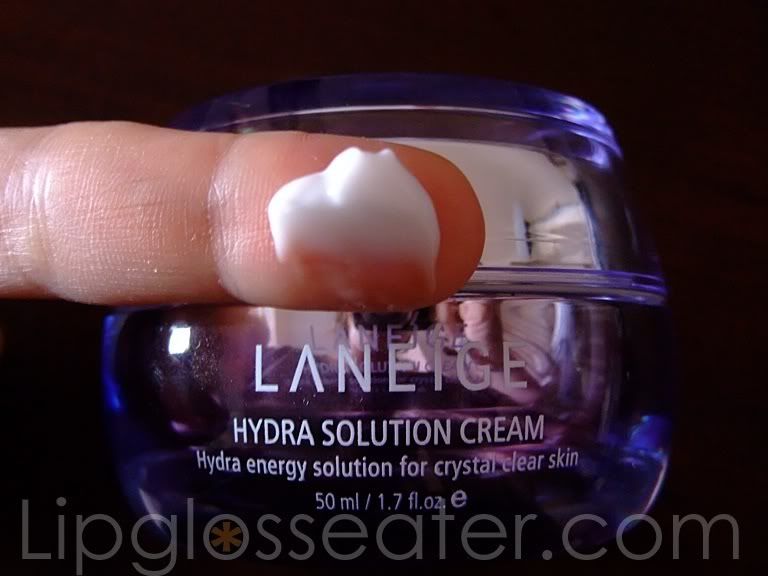 This cream is rather thick, but surprisingly it sinks into the sink quickly. I find that this cream leaves a film on my skin though, and it doesn't disappear until I wash it off! >.<
This cream has a floral scent which I'm not crazy about, but thankfully it dissipates quickly so its no biggie.
Packaging:
I have to give props to Laneige for their hygienic packaging. The picture above shows how it's sealed to ensure freshness when new :)
Once you remove the seal, there is another plastic cap typical of moisturizers in tubs:
I like how a plastic spatula is included as well - God knows it should be made a law or something for skin care companies to provide a spatula for tub products! :D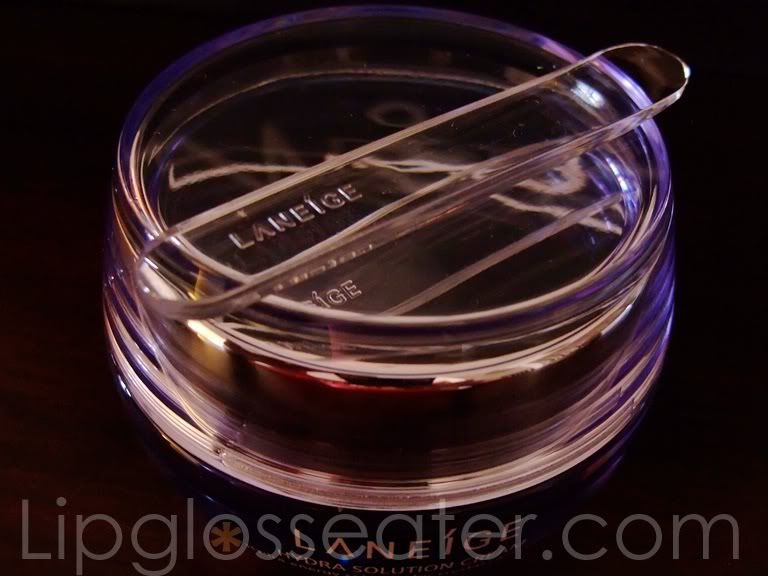 This night cream comes in a pretty white box:
Price & Availability:
This moisturizer is priced at RM160, and is available at all Laneige counters.
My $0.02:
I got suckered into trying this night cream (along with the
Water Sleeping Pack
) one faithful day
eons ago
last year. The girl at the counter was SO NICE and helpful without being pushy, so all of us bought from her! :D This goes to show that good service really brings in the sales, as opposed to being pushy and obnoxious! :D
I've had high hopes for this product due to its hydrating claims. My skin gets dehydrated
as the assignment due date draws nearer and I totally neglected my skin then
when I'm stressed, so I was really counting on this to restore moisture to my face.
Super long lasting hydration?
I'm sold!
Did this live up to its claim though? Unfortunately it did not for me :(
Its alright as a basic moisturizer, but definitely not moisturizing enough if your skin is dehydrated like mine was. I also didn't like how it leaves a film on my skin that doesn't gets absorbed until I wash it off :(
All is not lost though - I noticed that this really does brighten up my complexion in the morning when I wake up. Also, I'm loving how hygienic the tub is when new - it is sealed, and also you get a spatula in your box! :)
All in all I think that this moisturizer is probably suited for people with normal to slightly oily skin. Since I have dry skin, I will not repurchase this.
Have you tried this night cream out before? What is your favourite moisturizer? :D