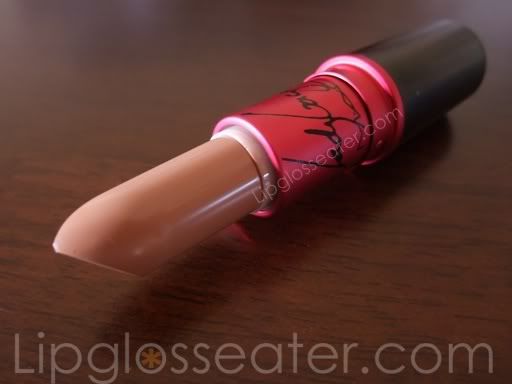 At a Glance:
Price:
US$14.50 / RM65
Weight:
3g / 0.10 US Oz.
Made in:
Canada
Likes:
Lovely color, doesn't feel drying on the lips, it's for a good cause! :)
Gripes:
None! :D
Repurchase:
Yes
Ingredients:

Product Description
The VIVA GLAM and Lady Gaga collaboration takes off again with a shade as enigmatic as the Diva's star persona. A light warm beige with an Amplified finish, the look is as cool as only she can be. All monies raised go the M∙A∙C AIDS Fund to help support people living with HIV/AIDS. Limited edition.
Pigmentation & Color: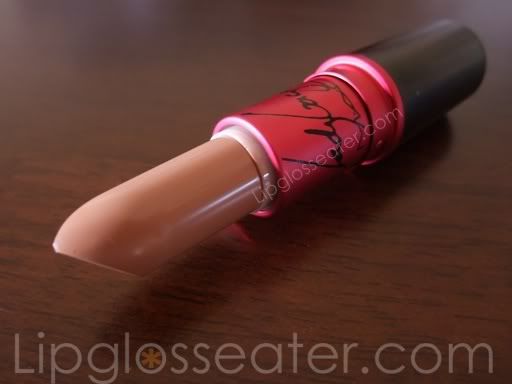 This shade is described as a light natural beige on the website, and I would say that that is accurate. This swatches lighter than it is in the tube, and the color on your lips varies with the undertones / pigmentation of your lips. On my lips it leans a little pink! :)
Skin swatch:
And on my lips:
Texture & Scent:
I personally am a great fan of the Amplified finish - it's so rich and pigmented, yet soft and creamy! :D Similar to most other MAC lipsticks, this has their signature vanilla scent that i find kinda yummy! :D~
Packaging:
This lipstick comes in the regular black twist up tube with a screw off cap. This being a Viva Glam has special red letterings on it! :)
On the twist up tube itself is Lady Gaga's signature: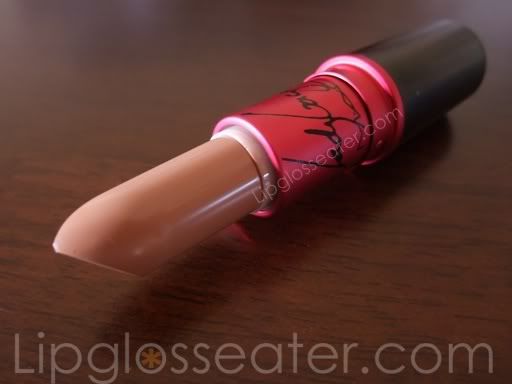 Anddd, this is box it came in: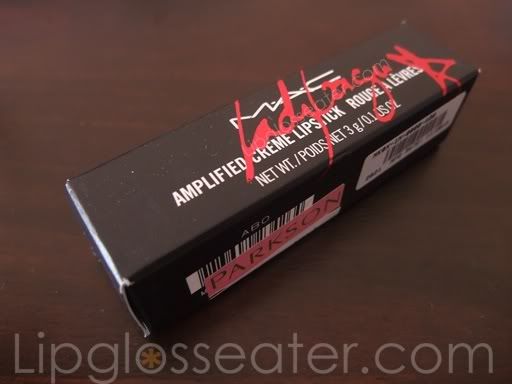 Time Test:
I typically get about 6 hours wear for Amplified finish lipsticks.
Price & Availability:
This lipstick is priced at US$14.50 / RM65, and is available at all MAC stores as well as their website. This is limited edition, however. Also, consumers have the choice to either purchase this individually, or as part of a set together with the original bubblegum pink Gaga lipstick (review coming up tomorrow! :D) in the
Holiday collection
.
My $0.02:
Come to think of it, although most of my FOTDs feature a neutral lip, i don't ever recall doing a
nude
nude lip per se.
This is my 2nd nude lippie, the first one being
Fleshpot
, which made me look like the living dead. This is darker, and it leans a little pink so it works for me! :D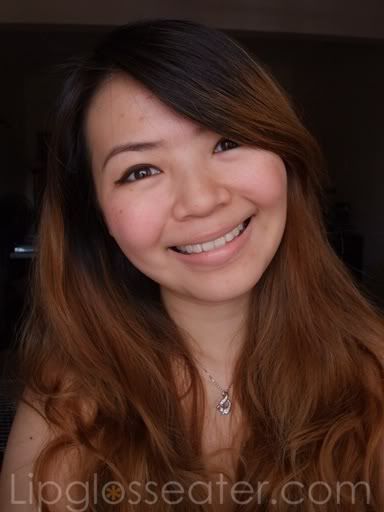 Featuring this lippie on my lips,
NARS Torrid blush
on cheeks.
Depending on your skintone, this may or may not wash you out. I find that I have to pair this with strong eyes and brighter cheeks to counter the nude lips.
Anddddd, I LOVE the amplified creme formula - it glides on like a dream, is so pigmented and most of all, it's so comfortable to wear! :D
I can't really think of anything I didn't like about this lipstick, except that I'll definitely miss it when it's gone! :) If it's still available by the time i'm done with this tube, i'll definitely repurchase! :D
Do you own this? How do you like it? :D