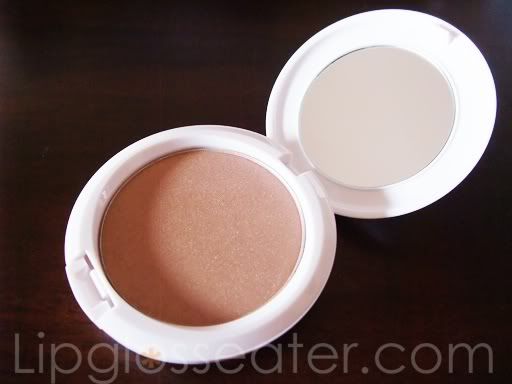 At a Glance:
Price:
US$24 / RM98
Weight:
10g / 0.35 US oz
Made in:
USA
Likes:
Gives a lovely glow to the skin, finely milled :)
Gripes:
Limited edition :(
Repurchase:
Yes
Ingredients:
Product Description
Taken from their website:

Cool and frosted. Soft and shimmering. The Glitter & Ice spirit of the season in an ultra-luxurious pressed powder. Graceful as all Beauty Powders should be. The inspiration behind the silver-domed glossy white compact - a snowglobe!
Pigmentation & Color: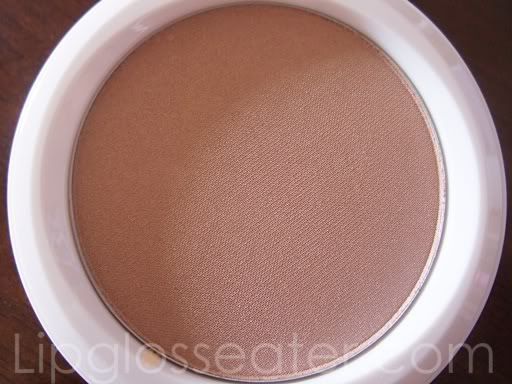 This beauty powder is described as a shimmery pale taupe on the MAC website. I don't know about you, but I've always pictured taupe to be greyish and much darker! :D This powder is a shimmery pinky beige on me.
This swatches much lighter and pinker than it is in the pan. This is one of the more pigmented beauty powders - it actually shows up on my cheeks! :D
Finger swatch:
From left: Outer color, marbled middle color, both together
And this is me wearing this blush, applied 2x with the MAC 136: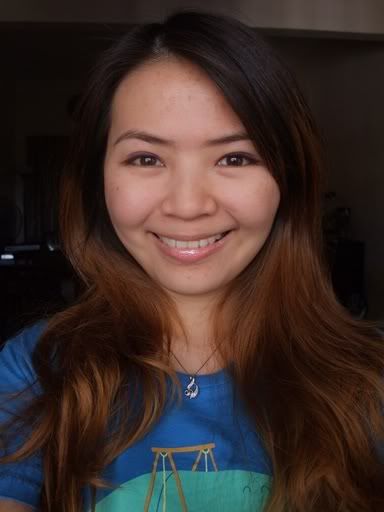 Squint and you shall see! Haha! Featured here with the Pleasure Principle Dazzleglass (review coming tomorrow! :D)! :D
Texture:
This one is slight more powdery than the usual beauty powders, but still lovely in terms of texture! :D
Packaging: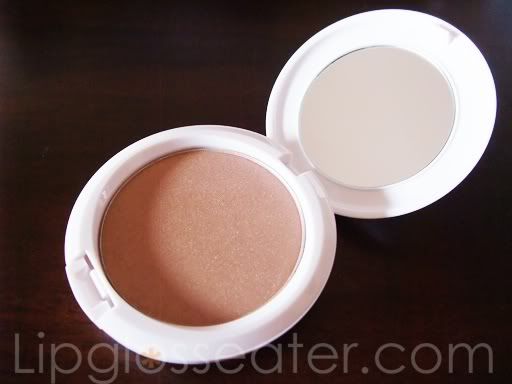 This beauty powder comes in a flip top compact with a mirror in it. This being from the
Holiday collection
features a pure white compact with reflective silver letterings on it: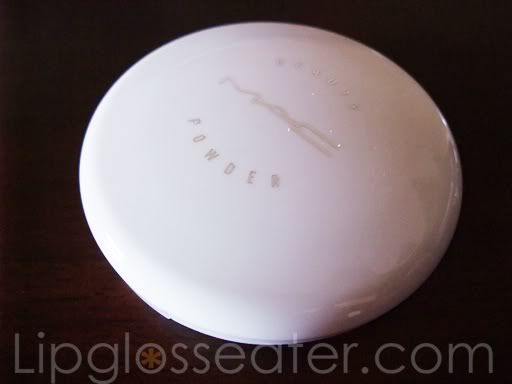 The box it came in is silver too: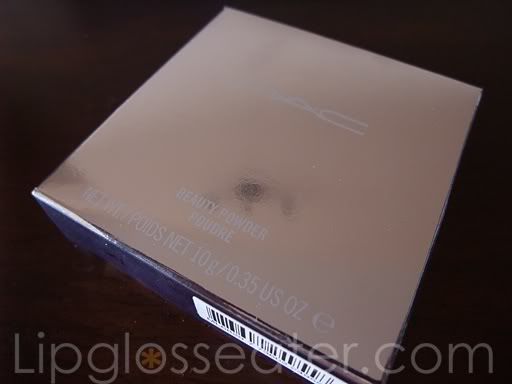 Time Test:
This product lasts about 7 hours on me :)
Price & Availability:
This beauty powder is priced at RM98, and should be available at all MAC stores. It is limited edition though, so grab it before it sells out!
Usage:
This is perfect as a finishing powder! :D
My $0.02:
I'm a huge fan of the beauty powders from MAC. They're always so finely milled, silky smooth, and gives such a lovely soft focus glow to the face! :D
This beauty powder is no different! One of the more pigmented beauty powders, it does show up on my skin (I'm NW20)! :D
I can't really think of what I don't like about this beauty powder, except maybe it's limited edition! If Malaysia starts to snow and I actually finished this, I will definitely repurchase then! Hehehe!! :D