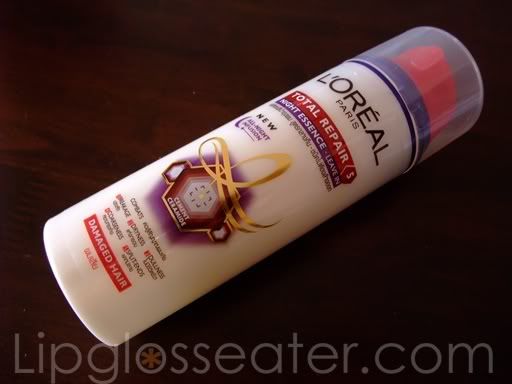 At a Glance:
Price:
RM32.90
Weight:
150ml
Made in:
Indonesia
Likes:
Lightweight, absorbs quickly, doesn't leave a residue on clothes / pillow, easily available.
Gripes:
Does nothing for regularly conditioned hair, not a fan of the scent
Repurchase:
No
Ingredients: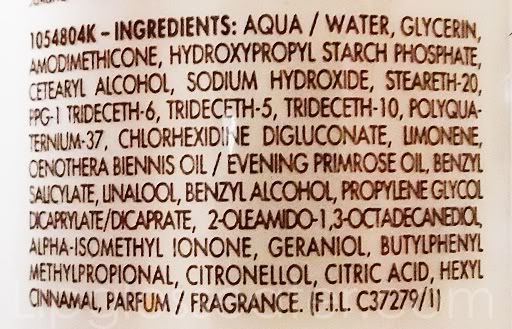 Product Description:
The 1st total reparation of the 5 signs of damaged hair with Cement-Ceramide, L'OREAL's exclusive active ingredient, that works similarly to natural hair cement, Ceramide. It helps keep hair strong and healthy by filling in cracks for strengthened and resilient hair and sealing hair scales for replenished moisture and ultra-smooth and ultra-shiny hair surface. Split-ends are prevented.
Texture & Scent:
This hair serum has a light runny texture that spreads easily. I love how it absorbs quickly into the hair with no stickiness left behind.
This has a floral scent that I'm not crazy about, and it lasts for hours :(
Packaging: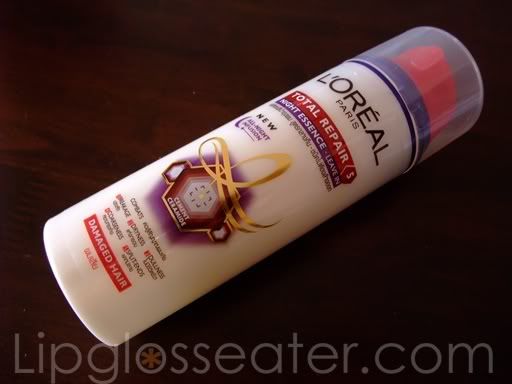 This hair serum comes in a plastic pump bottle with a clear plastic cap. The pump bottle travels well because the top is sealed, but that also means that you can't open it to scoop out the last morsels of product when it's almost empty.
The dispensing outlet is kinda big, but it makes sense because most of us will use quite abit of product to saturate our hair:
It comes with a adorable little plug for the outlet to prevent spillage: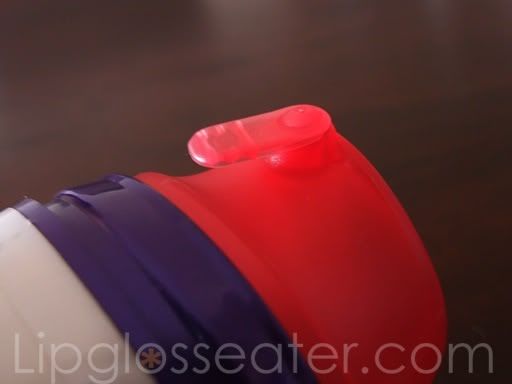 Price & Availability:
This hair serum is priced at RM32.90 and is available at all Watsons / Guardian outlets as well as your local supermarket. I got mine from Thailand for only 199 baht with no discount, whoots! :D
My $0.02:
Ever since I got this during a
weekend trip across the border
earlier this year, I have been using this every now and then, but with no remarkable results. True, my hair was soft and manageable, but I could achieve similar results without using this (just using the
Loreal Absolut Repair hair masque
).
Remember my
Redang dive trip
when I said that I will test drive this out? I didn't bring any conditioner with me, just this product. We all know how sea water makes your hair parched and dry, but this product manage to soften my hair and kept it tangle free.
While I love how lightweight its texture is, and how it doesn't leave a residue on your pillow, this is kind of redundant for me since I condition my hair daily. That being said, I don't think I'll be repurchasing.
Have you tried this product before? Do share in the comments! :D And oh, Happy Diwali to all my Indian readers! Have a wonderful new year ya! For the rest of us Malaysians, happy holidays and have fun! :D