At a Glance:
Price:
RM15.90 / US$9.95
Website:
Shiseido.co.jp/tsubaki
Weight:
220ml
Made in:
Japan
Likes:
Rinses clean, makes hair shinier, cheap, easily available.
Gripes:
Not moisturizing enough for my dry hair
Repurchase:
No
Jenn's Rating:
2.5 Stars! Didn't quite cut it for me
Ingredients: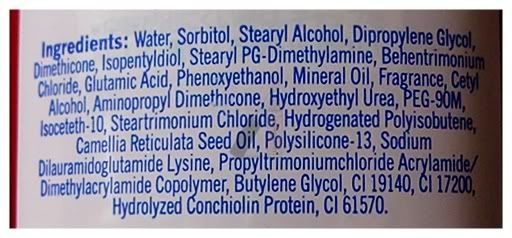 Product Description:
Beautifully glossy hair. For hair that is manageable and glossy right down to the ends.
Actual Product Pic: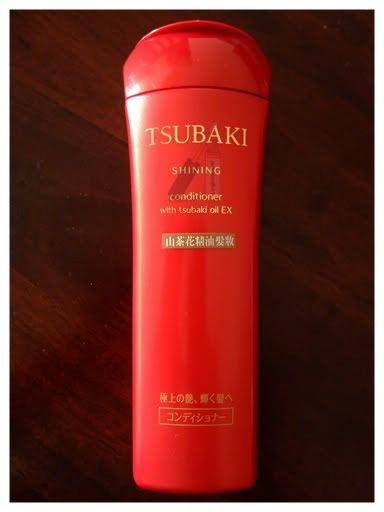 Texture & Scent: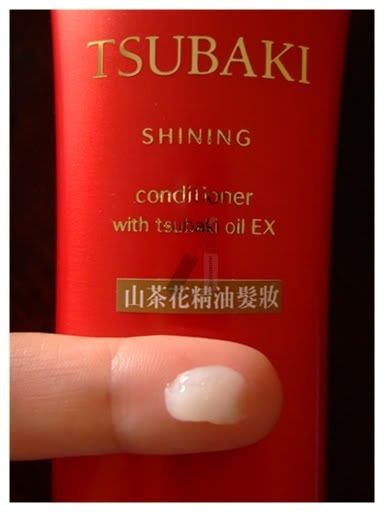 This conditioner is of a creamy consistency - not different from the usual conditioners. It spreads easily unto my hair and it rinses clean as well. I find that this is not moisturizing enough for my dry hair :(
This smells somewhat similar to the
shampoo
- a fresh floral scent! :)
Packaging: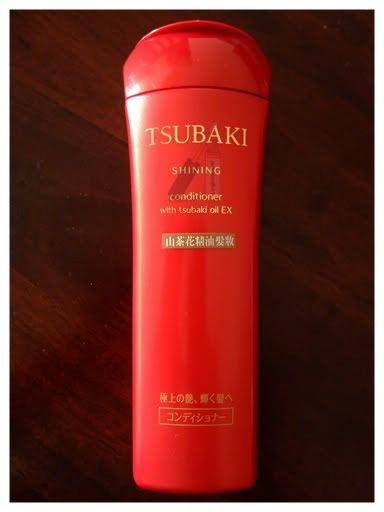 This conditioner comes in a striking plastic bottle with a flip top cap. I much prefer it to come in a squeeze tube though - I find that the product tends to sink to the bottom of the bottom and is kinda hard to squeeze out. I have resorted to storing this upside down for easy dispensing! :D
The dispensing hole: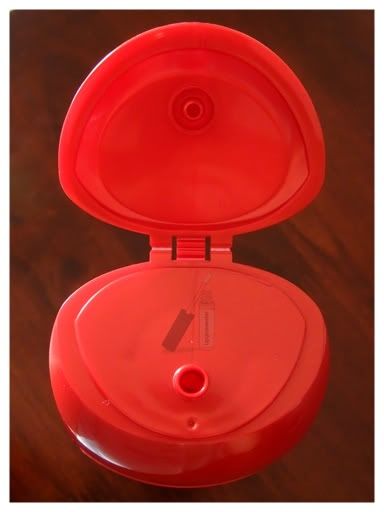 Price & Availability:
This conditioner is priced the same as the shampoo at RM15.90 for 220ml. There's a bigger 550ml pump bottle available as well, that goes for RM32.90 per bottle. You can get this locally at most Watsons outlets as well as Jusco! Girls in the US can get this off Amazon at $9.95.
My $0.02:
As much as I like the
shampoo
, the conditioner didn't quite work for me. While it did make my hair shinier, it didn't provide enough moisture for my dry hair - its still all straw-like and a little tangled after using this conditioner! >.<
I have ran out of my
Loreal Absolut Repair hair mask
(review coming soon... I promise!! :P), and am thinking of picking up the hair mask from either this range or the damage care one. I'm leaning towards the latter because of this conditioner! :(
Don't let my negative review discourage you though... I've read raves after raves for this conditioner - it just didn't work for me. Do let me know how you find this product ya (and which hair mask should i pick up? :D)! :D Needless to say I won't be repurchasing this product!
Credits: Product pic from
Amazon.com
.