At a Glance:
Price:
RM50 / US$30
Website:
Lorealprofessionnel.co.uk
Weight:
200ml / 6.7fl. oz.
Made in:
Spain
Likes:
Rinses clean, makes hair soft and manageble,
Gripes:
The tub is not very practical to use in the shower.
Repurchase:
Yes!! :D
Jenn's Rating:
4.5 Stars! Me really likey!! :D :D
Ingredients:

Product Description:
Repairs and nourishes the devitalized hair fiber. Hair is left revitalized, soft and shiny. Neofibrine: A unique combination of Bio-Mimetic Ceramide, natural wax, shine perfecting agent and a UV filter for your hair.
Actual Product Pic: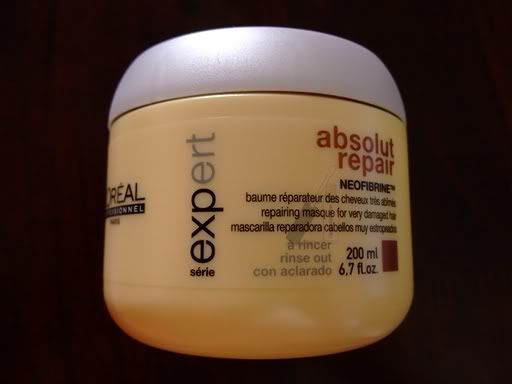 Texture & Scent: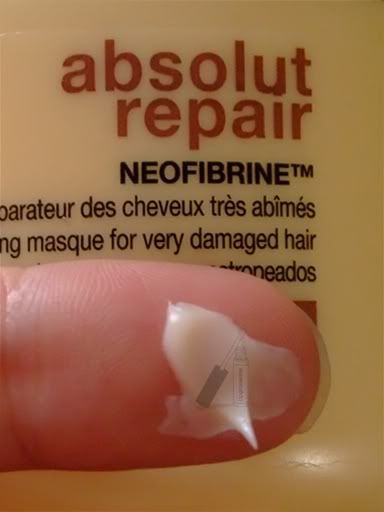 This hair mask feels a little more "solid" than the usual hair masks, but it spreads onto your hair easily nevertheless. It rinses clean from both your hair and the bathroom floor! :D
This has a rather strong floral scent which i don't hate, but don't really like either! lol! :D
Packaging: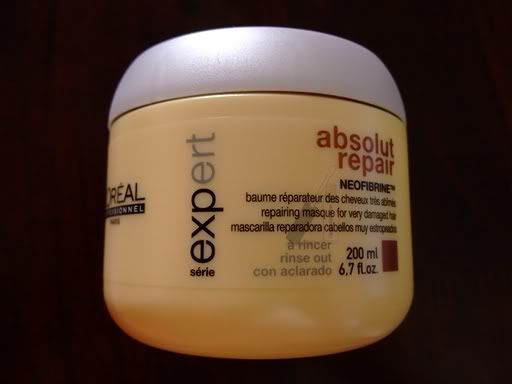 This hair mask comes in a plastic tub with a screw off lid. You know how I feel about stuff with lids - on one hand you can use up everything in there without having to cut the thing open, but on the other hand its not very practical to use in the shower!
The lid (sorry for the empty tub - just realised that i didn't take a photo of it until im done! :P):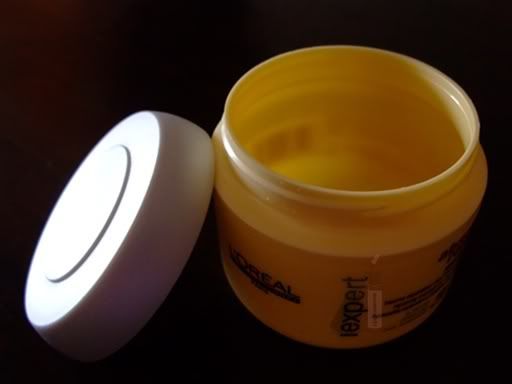 The mask is filled to the brim when new:
Price & Availability:
I've seen this hair mask priced from RM50 all the way to RM75 at various outlets, so do shop around first before purchasing yeah? It's available at all Shins and Beauty Impact outlets, as well as all Loreal Professional hair salons :) Girls in the US can get this off Amazon.com or Drugstore.com at US$30 per tub.
My $0.02:
I've heard so much about this hair mask that I just had to try it out for myself! :D
My hair profile: waist long, colored, permed, super dry at the ends. I need to use a hair mask on a daily basis to keep my hair manageable.
When I first used this, my hair didn't feel any different from the other hair masks i've tried out so far. While it did soften my hair, it didn't wowed me. Naturally I was a little disappointed after hearing all those raves!
However, two weeks into using this daily, I'm starting to see its magic! My hair is less brittle and much more softer and manageable now.
The only thing i didn't like about this mask is the packaging, but i guess i can live with that! :D
I'm using something else now, and my hair misses it already! :( I'll definitely repurchase once my current hair mask runs out! :D
Credits: Product pic from
Drugstore.com
.