This is part 2 of my
previous post
! :D
I store my makeup in 3 places:
Most of my
MAC
makeup goes into my drybox, other
not-so-loved-ones
in the plastic drawers and the plastic folder! :)
Lets start with the pink drawers! The top part is where i keep my powders / eyeliners / curlers and other misc. stuff: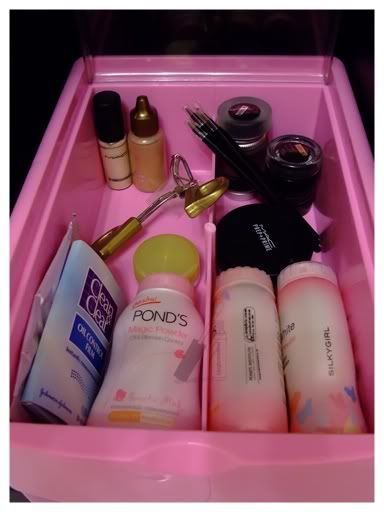 1st drawer contains lipsticks, blushes, eyeshadows and balms.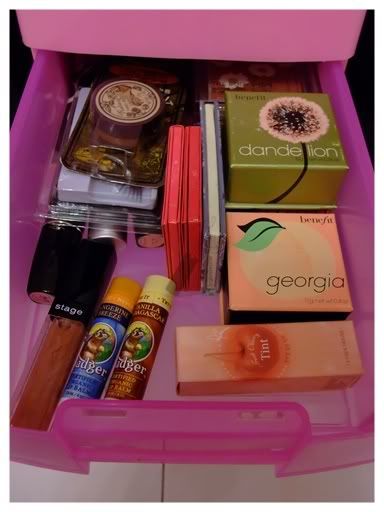 2nd drawer contains foundations / BB creams on the left, and mascaras + new brow pencils / eyeliners on the right: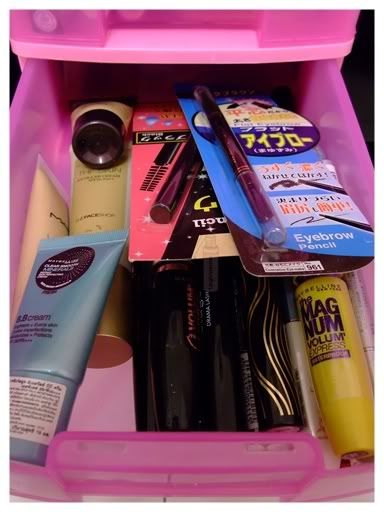 The last drawer are samples of makeup / removers:
Now lets go into the drybox! Open sesame: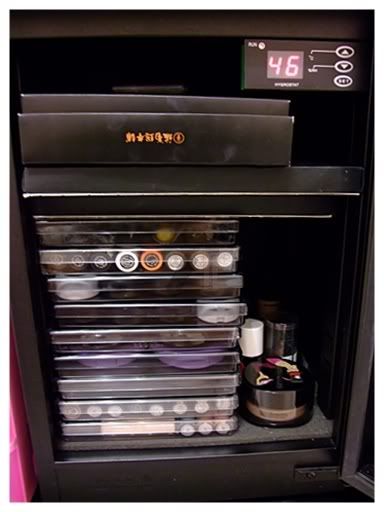 As you can see, my drybox is "full" already :( Husband if you're reading this I REALLY NEED A BIGGER ONE!! :( :( :(
Ahemmm. Anyways, I use 3 different types of containers to stack my makeup. The 1st one is handmade, just because im anal about getting my stuff to fit perfectly in their boxes: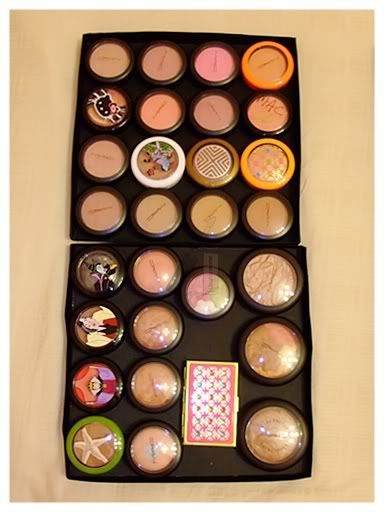 This cardboard box contains blushes. Since i have not filled them up completely some other stuff get to "tumpang" the 2nd box! lol! :D
The 2nd storage box i used is a lobster snack box (lol):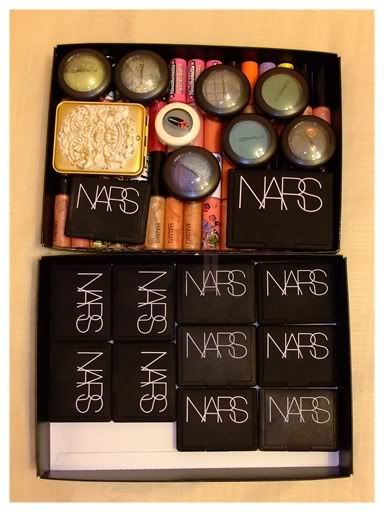 I used both sides of the box. One side contains all my lipglosses (which fits PERFECTLY in them! Happy happy! :D). Since there's still some space on top random stuff goes up there temporarily. The lid contains my NARS blushers. The good thing about this arrangement is that since the NARS blushers are really slim, i can stack the both sides up and save space in my drybox! :D
The 3rd type of container i used are from Daiso: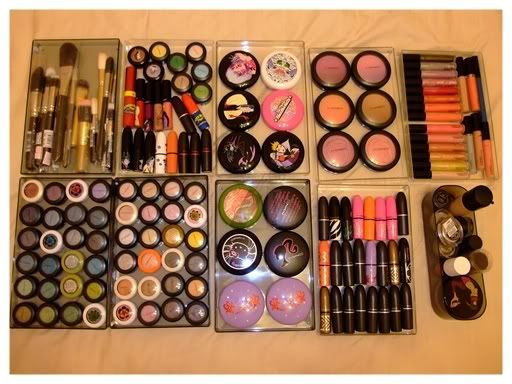 These contain everything else as you can see, from my brushes to eyeshadows to lipsticks and lipglosses :)
Lastly, i keep my eyeliners, brow pencils / gels in a plastic folder: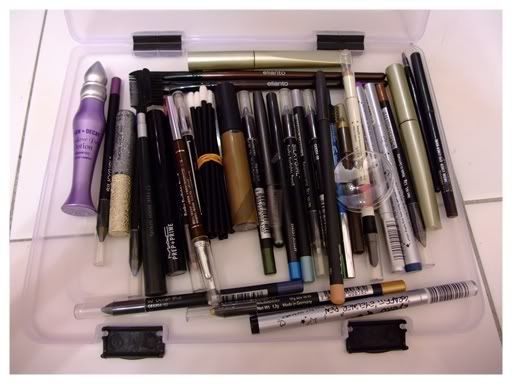 Oh, before I forget, this is my favouritest part, my MAC boxes drawer: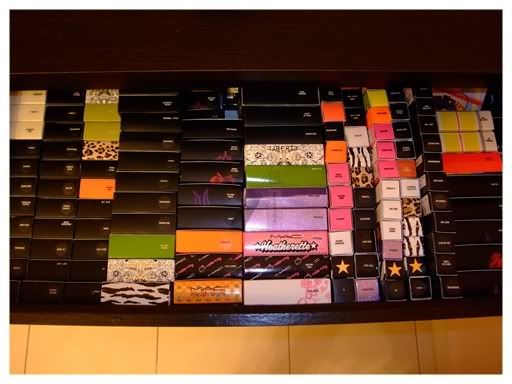 Here i keep all my MAC boxes. Its just such a joy to open it up and stare at the beayootiful boxes every now and then! Wakakaka!! :P
Thats all for my makeup storage! :D Toldcha i didn't have alot of stuff right? :D
How do you storage your makeup? Do share ya! :D