Anybody own a clothes steamer here?
I'm probably the world's laziest wife when it comes to ironing clothes. I rather do the laundry, dishes, and even clean Cookie's pee and poo than to iron - thats how much I detest this chore! Thankfully the husband understands this and always buys wrinkle free / easy care garments so I don't have to iron his clothes! :D
You would think that that solves the problem right? The thing is, I cannot STAND wearing wrinkly clothes, so I still gotta iron my own clothes! >.<
So, I've been thinking of picking up a clothes steamer for awhile now. Just turn it on, steam the garment, and I'm done! How fast and easy!! :D However, I'm hesitating because I've heard mixed reviews for this gadget. Some people think that it's a God send for
lazy
busy people like me, while others find that this is not really that effective when it comes to removing creases from clothes.
There are only two brands available where i live, the Phillips one: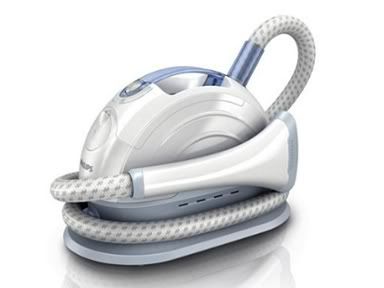 And the Firenzzi one: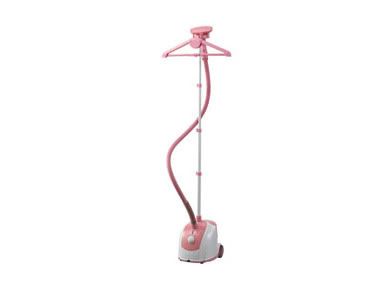 Both are about the same price, but I'm inclined to go with the Phillips one if i do get one such gadget, just because it's a more well known brand. Pardon me as i crawl out from under my rock, but I've never came across stuff from Firenzzi before (but I'll have to say that they have the most unusual products ever, including a lingerie washer! :S)
So it's over to you now... have you ever used one? And if you have, how do you find it? It doesn't have to be limited to the brands shown above though, so shoot! :D