... hauling home goodies! :D :D
I think the shopping bug has bitten me, and I did quite abit of shopping for the past month! :P Some of them are to replenish my stash, some of them necessary, and some of them totally impulsive! lol! :D
I ran out of my beloved
MAC Lightful Deep Ultramoisture Creme
awhile ago, so i went moisturizer shopping! :D Laneige has always been a brand that slipped under my radar, but a colleague's raves + the good service we experienced at the counter made me leave the counter with these: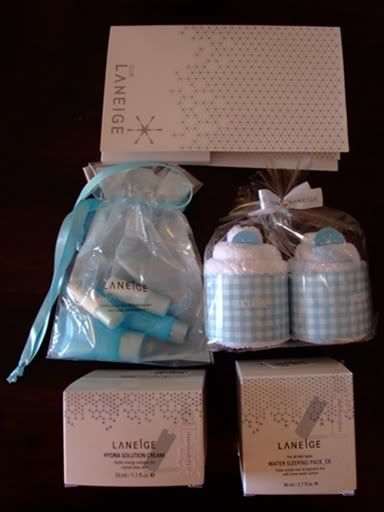 Their Hydra Solution Cream. I have been meaning to try out their Waterbank sleeping mask for awhile now, so i picked that up as well! The nice SA gave me a bunch of samples too! :D Annnnnd, aren't the cupcake towels too adorable for words! Hehehe!! :D
I then head on over the MAC store, and left with these from the
Surf, Baby!
collection! :D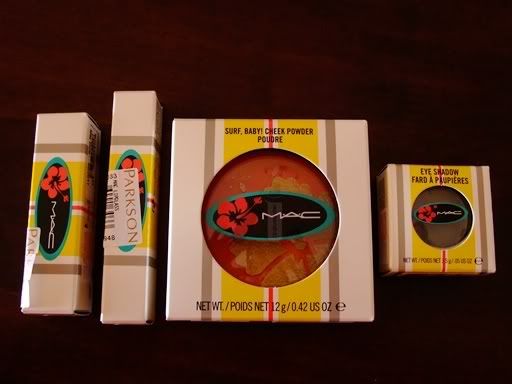 Just last week, I hauled home more MAC from the
Semi Precious collection
:
My birthday present from Lancome:
The Miracle body lotion! :D
If you're on my
Facebook page
you would have seen these pretty pyjamas that i got from the La Senza sale: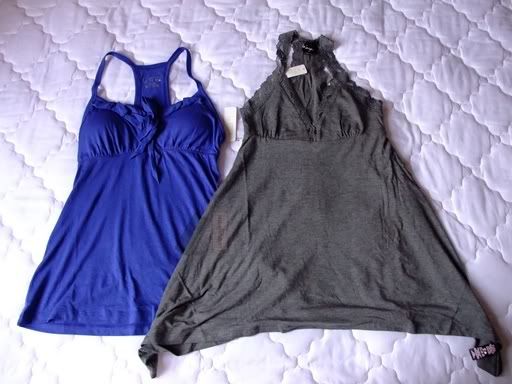 They double up as tops that I can actually wear out too! Whoots for 2-in-1 clothing! :D
Got myself some super cheap coverups for my upcoming beach holiday: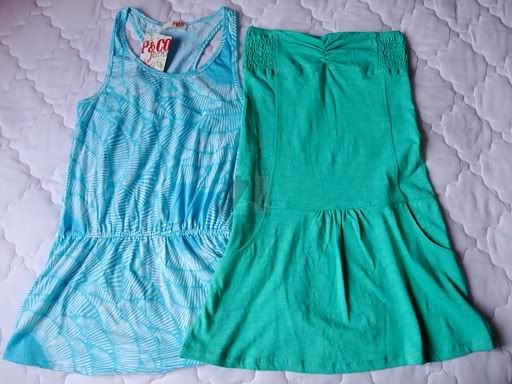 And some clothes, accessories and shoes (all on sale! Whoots! :D):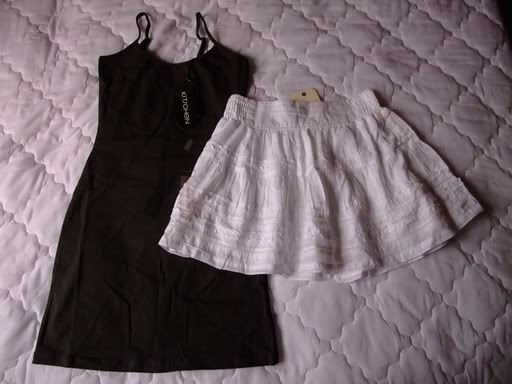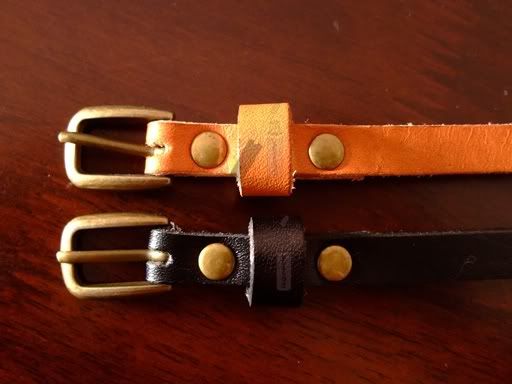 And this is totally impulsive and something that will probably never see the light of day, but aren't these Russian Doll earrings absolutely adorable?? :D :D
Went to Watsons to get some essentials:
My Holy Grail Rosken Skin Repair Dry Skin Cream.
I ran out of my
Loreal Absolut Repair hair masque
, so i got myself this to try:
The Tsubaki Damage Care Repairing mask.
The nice SA gave me 2 samples to try out:
Open sesame: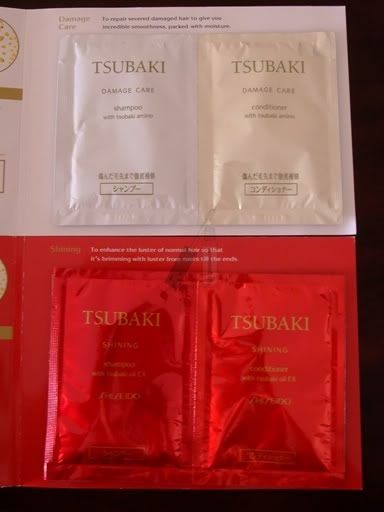 How i wish somebody gave me these before i started using the
Shining Conditioner
! :(
On the bright side, a friend help me lug these back from BKK! :D
Boots Caribbean Cocktail Aruba Dream Body Wash and my beloved Clairol Herbal Essences Weighty and Strong shampoo! x2! <3 <3
I pick these up during the Nature Republic sale:
Buy 1 Free 1! :D
And yay for Maybelline sale! :D
Pulse Perfection vibrating mascara, The Magnum Volum' Express waterproof mascara, the makeup remover and a free garnier keychain! :D
Probably the biggest bleeders for my wallet this month are my dive purchases! :D I got them at the Dive Expo in PWTC earlier this month, and saved quite abit off their retail prices! :D
I know the red flippers look odd against the rest, but I didn't come across any pink ones until i bought these -___- Oh well, there's always next year's Dive Expo! :P :P
Plus I got myself a brand new swimsuit...
... and matching pink slippers! lol!! :D
I'm all ready for my next dive trip now! Now time, please fast forward to next week already!! :D
Have you done any shopping lately? Spill! :D Have a great weekend ya! :D