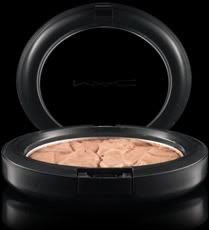 At a Glance:
Price:
US$28 / RM115
Website:
Maccosmetics.com
Weight:
10g / 0.35 US Oz.
Made in:
Italy
Likes:
Beautiful color, nice smooth texture, gives a soft glow! :D
Gripes:
Expensive, LE! :(
Repurchase:
Yes!
Jenn's Rating:
4.5 Stars! Me really Likey!!! :D
Ingredients:
Product Description
Reflecting the lighthearted luxury of this Champagne-shaded post-holiday collection, a silky, pigment-rich, creamy powder that imparts a natural, fully dimensional glow all over the face. The style note: the powder's crinkled paper emboss design. Consider it vintage M∙A∙C. Limited edition.
Actual Product Pic: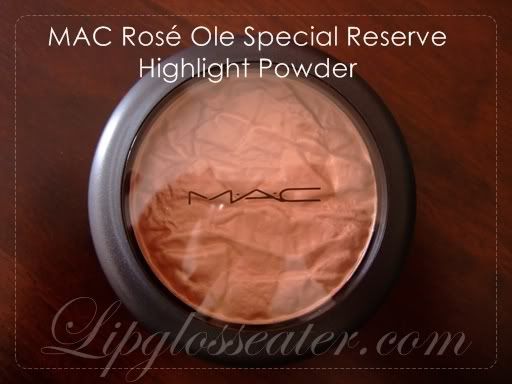 Pigmentation & Color: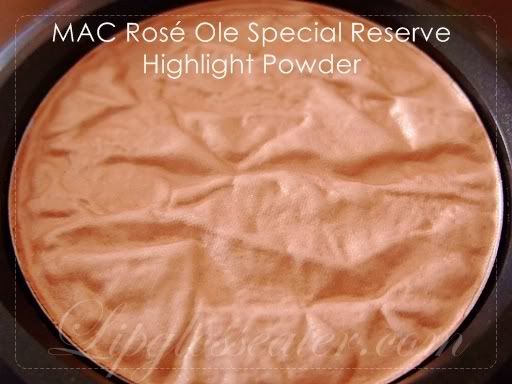 This product is proof that the same damn thing can appear very differently on different skin tones! On some, all you get is a nice sheen, but on some, they get this gorgeous sunkissed colors! For yours truly, this appears as a light pink, so i guess it works more as a highlighter for my NW20 skin! This shade is described as a
soft pink with gold shimmer
on the website, which I would say is accurate! :D
Swatch: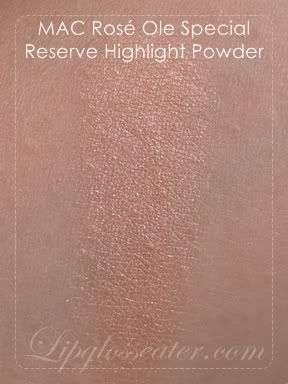 This is how it looks on yours truly (layered over the MAC Joyous Beauty Powder Blush):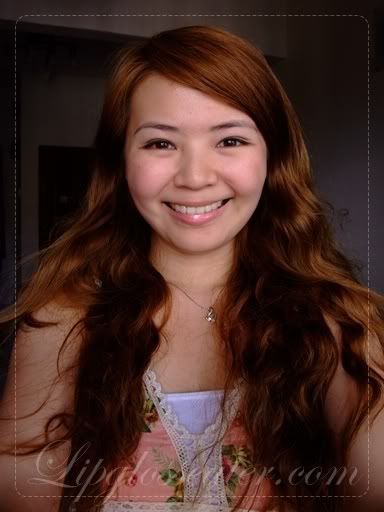 As you can see, the powder is hardly visible when layered over another blush, but it does give a lovely glow to an otherwise flat looking blush! :D
Texture:
Though this powder is not as finely milled as some of their beauty powders, this does blend and apply beautifully! :)
Packaging: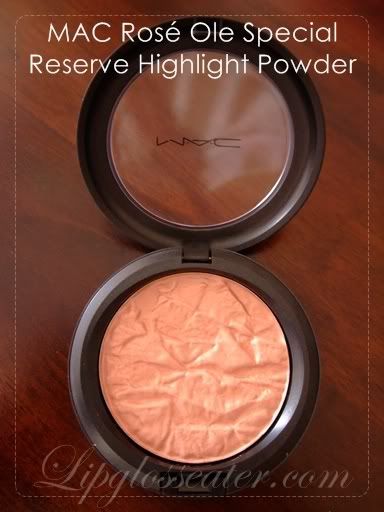 This highlighter comes in a regular MAC flip top pan, but with a special crinkly surface which is super gorgeous!! :D
Time Test:
This highlighter lasts the whole day on my cheeks! :D
Price & Availability:
At US$28 / RM115 a pop i'll have to admit that its abit expensive, but you're getting your money's worth of product (don't think i can ever finish up 10 grams of highlighter! lol!)! This is limited edition and is probably sold out everywhere by now.
Usage:
I usually layer this over another blush to give it a dimension :)
My $0.02:
While the
Cham Pale collection
fell a little short for mua personally, their Special Reserve Highlight Powders did saved the day! :D
This highlighter is soft yet pigmented, and it gives just the right amount of glow without being overly glittery. I'm still trying to make it work as a blush though - I tried buffing it in with a kabuki brush but it got quite frosty! :(
Texture wise, this powder is not as finely milled as some of the other powders we've seen from MAC before, but it applies seamlessly nevertheless.
The only thing i didn't like about this one is the price! Ouch! >.<
That being said, I do think that this is a beautiful product, and I will repurchase IF i run out (which probably won't happen in the next 73 years or so)! lol!
I'm kicking my own ass now for not getting its gorgeous sister Chez Chez Lame
Whooots its coming in the mail! :D But its probably sold out everywhere by now so lemme know if you still want a review on that k :)
Read Syen's take on this baby here!
:)
Photo Credits: Product pic from Maccosmetics.com.