Hello hello!! :D It's Chinese New Year eve today, and i hope that you've done all your CNY shopping (don't be like me - i only got my mandarin oranges yesterday... and they were somewhat dried up already!! >.< ).
On a positive note, lemme share with you two new things for the new year!! :D
Those of you who're following me on
Facebook
will know that Daiso aka my favourite RM5 store is finalllllly open in Penang!! Whoots! :D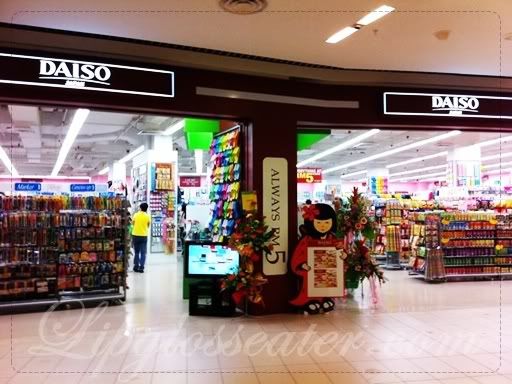 There're soooo many things for sale in there, and everytime i step in the shop i feel like buying all sorts of nonsense - from a stainless steel soap to a banana holder (yeah, what the heck right!!)! lol! But i've been really good so far! Here's my tiny haul: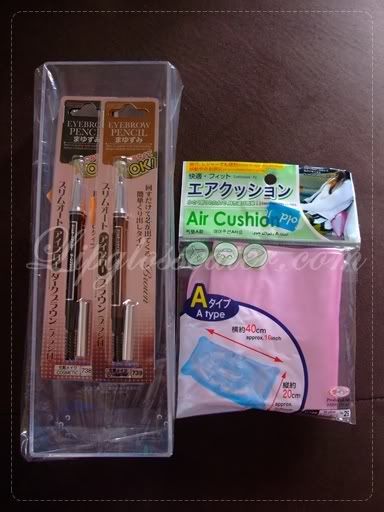 An inflatable pillow, 2 auto eyebrow pencil (in brown and dark brown) and a long rectangle storage box! :D
Of all the stuff i've gotten, i'm most excited about the inflatable pillow! I've been looking for one since forever, and i'm glad i've finally found one selling here. So cheap somemore!! :D
Plus, it's pink!! Hehehe!! :D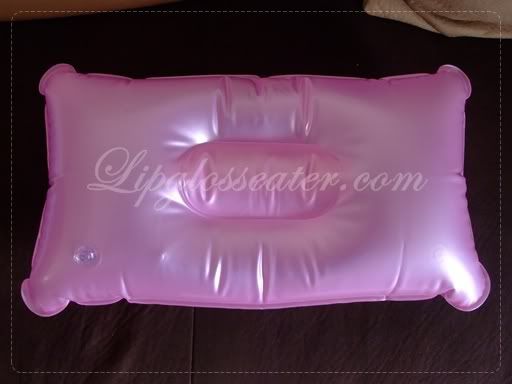 Whats the 2nd thing you ask? It's my new hair!! Hehehe!! :D It's kinda like my tradition to change my hairstyle once a year. This year, i've decided to revisit my long curly locks i did a few years ago! I'm loving the curls, but hating the color!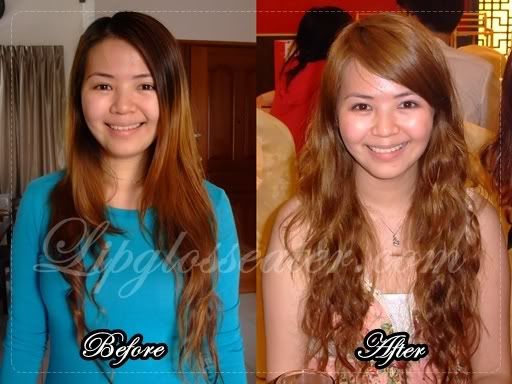 What sayeth you?? The color in the pic above is much darker than in real life. It's more like this: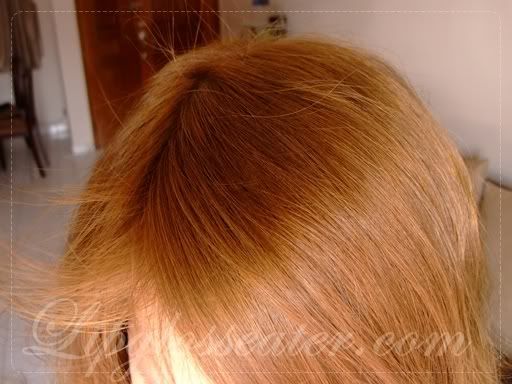 Super light right!!! >.< It makes my already fried hair looks even more fried! And it'll be super ugly when it grows out! T_T Once bitten twice shy, i'm going to SPECIFY the EXACT color i want next time!! >.<
That's all for now!! For those of us who're celebrating Chinese New Year, have a wonderful new year ahead yeah!! Do have a meaningful reunion with your loved ones today too!! Andddd, don't forget to stuff yourself silly with these: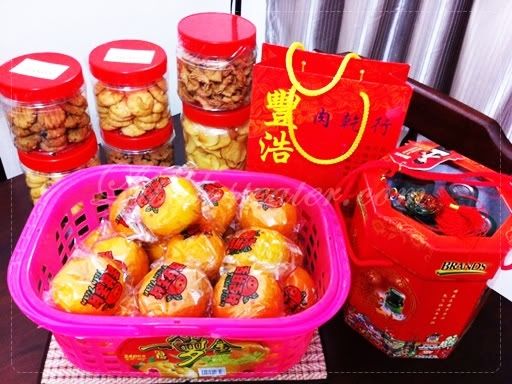 Cookies, fried ngaku, bak kwa and mandarin oranges! The chicken essence is just there to "complete" the picture! Wakakaka!! :D
Hehehehe!! For the rest of you, enjoy the long weekend, and drive safe! :D