After a soft pastly
Cham Pale
comes a collection bursting with colors (right up my alley! yums!!)! :D Only 2 items are offered in this collection, but it's enough to make any lipgloss / eyeshadow junkie go crazy! :D
Mega Metal Shadows (US$19.50 / RM80):

Not to be confused with the old Metal-X cream shadows (which were totally YUCK), these shadows are beautifully soft, smooth and uber pigmented!! <3
I apologize because I left my brains at home and actually forgot to swatch Centre Stage! :(
I went back and now I have swatches of everything! Yay! :D
Peek-at-You
- Frosted yellow white
Tweet Me
- Gold bronze
Paparazz-she
- Deep copper bronze
Top of the Posh
- Frosted white pink
Mating Call
- Dirty frosted violet
Sexpectations
- Metallic burgundy
Noir Plum
- True purple with silver pearl
Dalliance
- Light champagne
Ego
- Forest green
Odalisque
- Deep teal
Dandizette
- Navy with silver pearl
Prance
- Frosted mauve pearl
Centre Stage
- Frosted chocolate brown
Unflappable
- Frosted black with purple pearl
Spectacle of Yourself
- Deep bronze
Kissable Lipcolour (US$18 / RM80):
These are like lipstick + lipgloss in one - they're super pigmented and glossy! :D
Enchantée
- Light blue pink
Vanity Fair
- Mid-tone blue pink
Woo Me
- Light pinky nude
So Vain
- Muted dirty coral
Super
- Muted neutral brown
Temper Tantra
- Mid-tone reddish brown
Flaunting It
- Grey mauve
Exxxhibitionist
- Red-toned coral
Strut Your Stuff
- Bright true red
Scandelicious
- Blue fuchsia
Love Peck
- Blackened blood red
Peacocky
- Sky blue with red pearl
~.~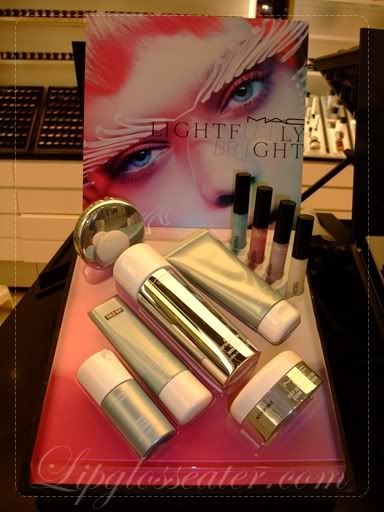 Am I the only one who thinks that the promo pic is soooo
A Rose Romance
?? :D
This collection is certainly very welcome in the west where the Lightful range is PRO only. I'm very thankful that we get this range here permanently, because I really love the
Deep Ultramoisture Creme
! :D
Prices:
Foaming Creme Cleanser - US$24 / RM98
Active Softening Lotion - US$30 / RM140
Hydro-charged SPF 30/PA++ Moisturizer - RM155 (Asia only)
Deep Ultramoisture Creme
- US$38 / RM160
Charged Essence (US$40.00 / RM185)
Ultracharge Empty Compact - RM37 (Asia only. Refill is RM140 if you're wondering).
There're also 4 lipglasses from this collection (US$14.50 / RM65 each):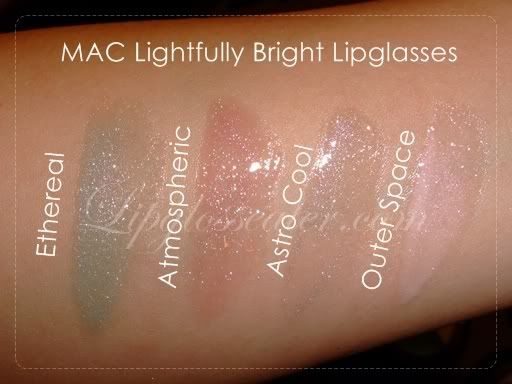 Ethereal
- Pale blue with pink shimmer
Atmospheric
- Baby pink with pink and blue shimmer
Astro Cool
- Light lavender with pink shimmer
Outer Space
- Snowy white with subtle pink shimmer
Thats all for now! :D Do share with me whatcha got from this collection yeah! :D