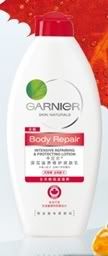 At a Glance:
Price:
RM9.90
Website:
NA
Weight:
120ml
Made in:
Indonesia
Likes:
Moisturizes well, minimal sticky feel, lotion absorbs into skin quickly! :)
Gripes:
Fragrance gets a little sickeningly sweet sometimes!
Repurchase:
Yes! :D
Jenn's Rating:





4.5 Stars! Me really likey! :)
Ingredients:
Product Description
NA
Actual Product Pic:
Texture & Scent: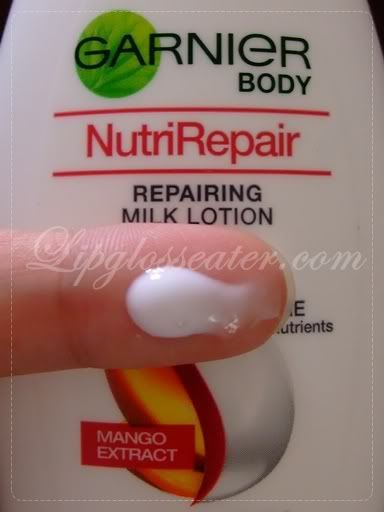 This body lotion is runnier than your usual body lotions, so it spreads easily unto your skin. This sinks in really quickly too with zero sticky feel left behind! :D
This smells flowery with a hint of mango in it. I loved the scent at the beginning, but got sick of it quickly! >.<
Packaging:
This body lotion comes in a plastic bottle with a flip top cap which fastens tightly, so its great for travelling! :)
The dispensing hole is just the right size too:
Price & Availability:
This body lotion is priced at RM9.90 for 120ml. It also comes in 250ml and 400ml bottles, and those go for RM16.90 and RM21.90 respectively. This should be available at most Guardian / Watsons outlets as well as your local supermarkets! :)
My $0.02:

This one caught my eye during my usual rounds in Watsons. I havent seen this around previously, but then it could be just myself not noticing it before! :D Since i was itching for a change from my usual
Holy Grail
body lotion, i decided to give this a try and see if i like it or not!
And like it i did!! :D It's non-sticky (probably a prerequisite for me lotions now! :D), absorbs into my skin quickly, but most importantly it moisturizes my skin well!
The only thing i didn't like about this one is the scent. I started out really liking it, but i got pretty sick of it quickly! >.< Thankfully the scent dissipates quickly so its still alright.
All in all methinks that this is a great drugstore lotion! Will repurchase for sure! :D
Photo credit: Product photo from
Garnierchina.com
.