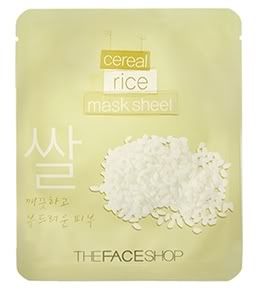 At a Glance:
Price:
RM6.90 (approx. US$2.09)
Website:
http://www.thefaceshopen.com/
Weight:
20ml / 0.67 Fl. Oz.
Made in:
Korea
Likes:
Moisturizes and softens skin well, does brighten skin, essence sinks in quickly! :)
Gripes:
Sheet doesn't fit my face well, contains alcohol
Repurchase:
No
Jenn's Rating:




3.5 Stars! Not bad!! :D
Ingredients:

Product Description
White Rice extract cleans and softens skin



The Benefits of Rice: Used for ages in Korean home remedies to clarify and brighten skin, Rice effectively cleans and illuminates skin.
Made from all natural pulp for the gentle delivery of Rice extract, this nutrient-rich cereal mask sheet clarifies and softens skin.
Directions: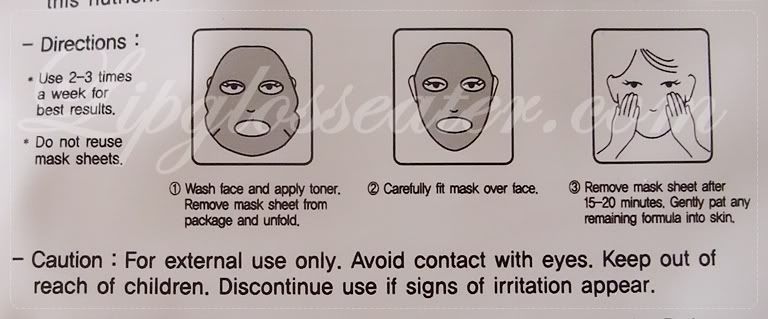 Actual Product Pic: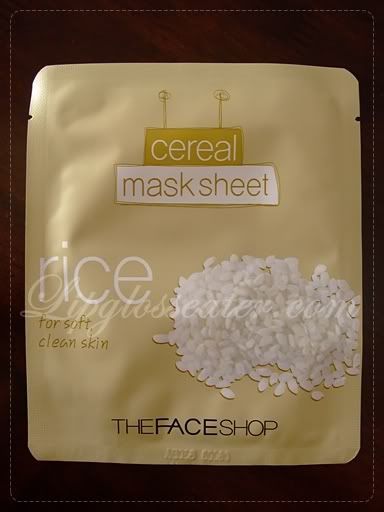 Texture & Scent:
This is probably the least "wet" one from the Cereal range - it has just the right amount of essence to not drip all over the place, yet remain sufficiently moist throughout the 20 minute treatment period.
This has a light floral scent which i really appreciate. The other ones in this range are notorously strong! :P
Packaging: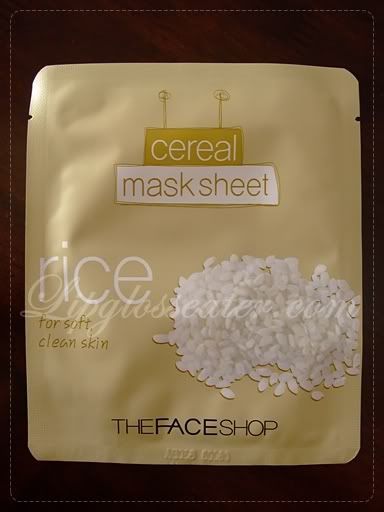 This mask is individually packed into their respective foil packs and is sold by the piece. Like the other masks from this brand, the mouth part is ridiculously huge: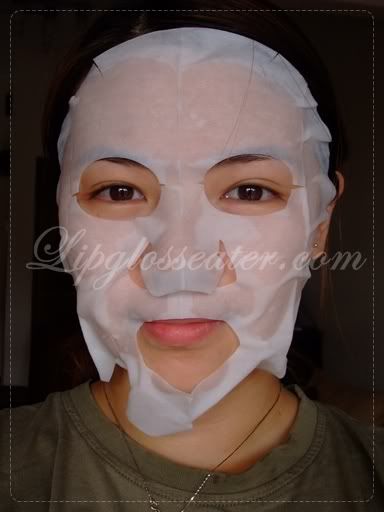 Time Test:
15-20 minutes!
Price & Availability:
This mask is priced at RM6.90 each and is available at all The Face Shop outlets.
My $0.02:

For some reason this mask was OOS for the longest time ever at the branch nearest to me! This definitely piqued my interest in it (more like annoyed because I do have a compulsion to "complete" my mask ranges! :P)!
After using it, i can see why this is the most popular one in the Cereal series! It moisturizes and softens my skin well, and it does brighten my skin as claimed too. Most importantly the fragrance in this product wasn't so overwhelming like the other ones in this range! :D
This is how i look after using this mask: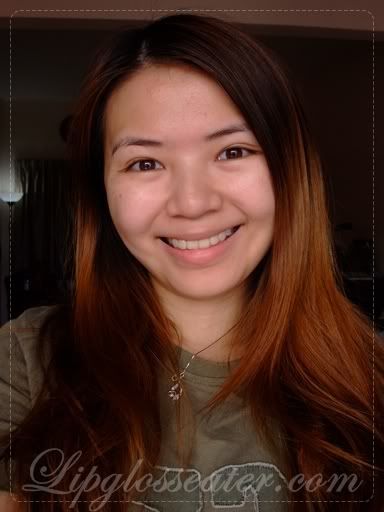 The only thing i didn't like about this product is the fact that it contains alcohol, and the known larger-than-life mouth piece issue! lol! Won't repurchase because I personally feel that there are better products out there at this price point.
Photo credit: Product photo from
Thefaceshopen.com
.