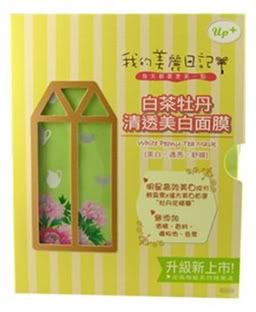 At a Glance:
Price:
RM5-RM6.90, depending on seller
Website:
http://www.beautydiary.com.tw/
Weight:
30g
Made in:
Taiwan
Likes:
Moisturizes skin well, skin is super bright after using, affordable! :D
Gripes:
Mask doesn't fit well around the mouth area, hard to find locally!
Repurchase:
Yes! :D
Jenn's Rating:
4.5 stars! Me super likey!!! <3
Ingredients:

Product Description
Golden triangle recipe of refreshing transparent and whitening
The product has extracted tea-leaves from the precious species of white tea "White Peony" from Sri Lanka, and element of arbutin - high-tech whitening element to create the golden triangle recipe for skin refreshing and whitening.
Imported fabric membrane from Japan - alcohol free
The special fabric membrane, which is highly intimate and soft, is introduced from Japan to enhance absorption, and it is totally free from any intoxication ingredients of alcohol and perfume, being most pure and gentle.
High-tech Dual-carrier Mechanism
It has combined dual-capsulation mechanism as micro-"particle capsulation" and "multiple layer capsulation" so that permanent softening and moisture etaining factors of skin are surrounded in layers. Then, these ingredients are released to skin through controlling mechanism progressively.
Actual Product Pic: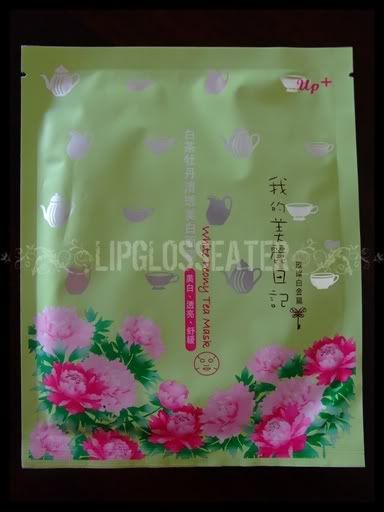 Texture & Scent:
This mask is dripping wet fresh out of the pack, and it remains wet throughout the 30 minute treatment time! :D The essence absorbs quickly into the skin with some massaging which is great! :D
This has a very mild floral scent which is almost undetectable once on your face! :)
Packaging: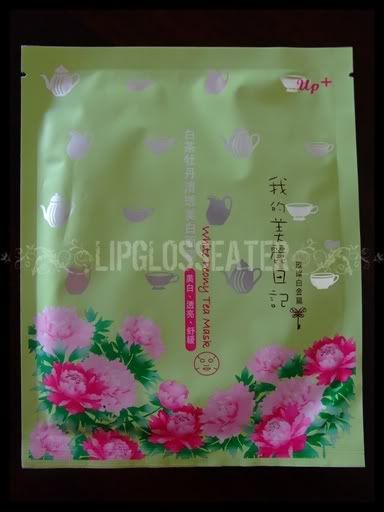 This mask is individually packed into a foil wrapping like your usual sheet masks. It comes in a super pretty box of 6: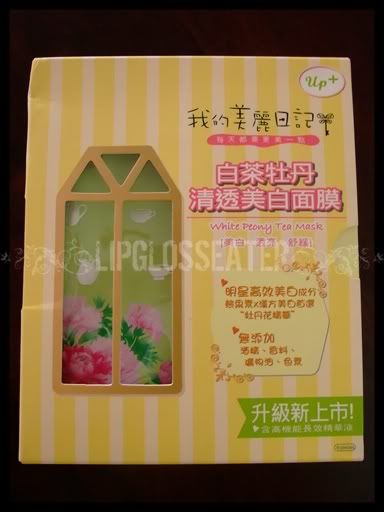 This mask itself fits my face nicely, except for the mouth part: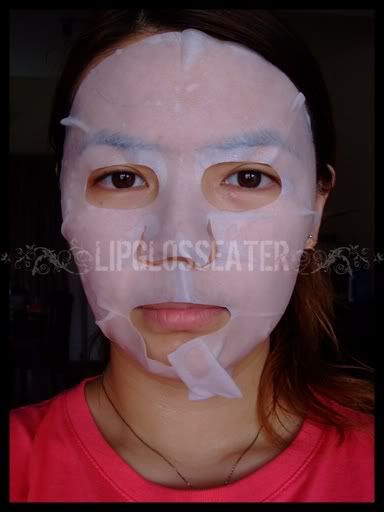 Time Test:
30 minutes, which is a little longer than what i'd like!
Price & Availability:
This mask is priced at about RM5-RM6.90 per piece depending on online sellers. Its currently not available locally.
Usage:
Since this brightens super well, this is great for a brightening boost before an event! :)
My $0.02:
It's been a year since I last tried out any MBD masks from the Luxury range, so when
Miss Capsicum
offered me to send some my way to try, I jumped at the chance!! :D
Like the other masks from the luxury range, this really moisturizes and brightens well. But this one is definitely superior in terms of its brightening power! lol!! Look at how bright my skin is: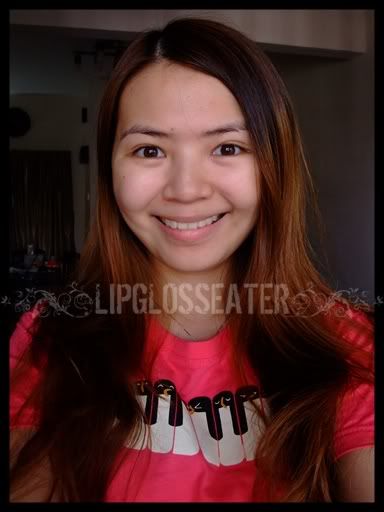 Super super bright skin!! :D Oh dear I'm in love with this mask!! I've since stocked up, so needless to say, I'm definitely repurchasing when I run out!! :D
This item is sent to yours truly by Miss Capsicum for consideration. I am in no way affiliated with them nor do I get compensated monetarily for this post. Kindly purchase at your own discretion.
Credit: Product photo from Mybeautydiarymask.com