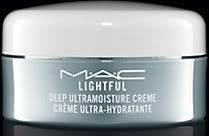 At a Glance:
Price:
US$38 / RM160
Website:
Maccosmetics.com
Weight:
50ml / 1.7 US Fl. Oz.
Made in:
Japan
Likes:
Sinks quickly in with no sticky feeling, moisturizes and brightens skin well! :D
Gripes:
Not as moisturizing as i wished as a night cream!
Repurchase:
Yes!! :D
Jenn's Rating:





4.5 Stars!! Me really likey!!! :D
Ingredients:

Product Description:


Lightweight, gel-like cream. Provides a moisture-locking barrier for long-lasting protection. Instantly hydrates the skin for a smoother skin surface, and helps it look more luminous over time.
Actual Product Pic: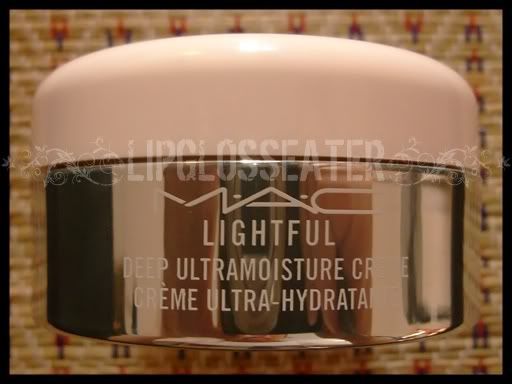 Texture & Scent:
Although this is labeled as a creme, this has a gel-ish texture instead! I love how instantly this sinks in without any sticky feel behind, and the makeup just glides on smoothly afterwards! This is suitable for both day and night use, though i find that this is not as moisturizing as what i'd like for my night creams. This definitely brightens up my complexion too! :D
This has a lovely floral scent that i love! :D
Packaging: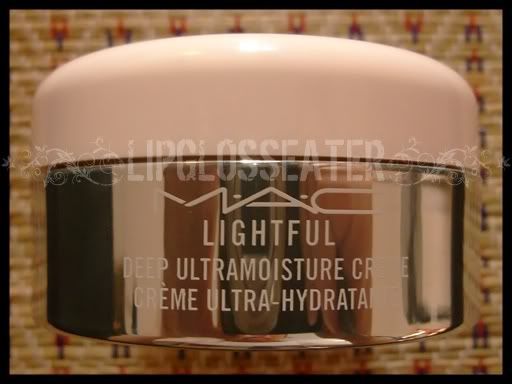 This moisturizer comes in a plastic jar with a screw off cap: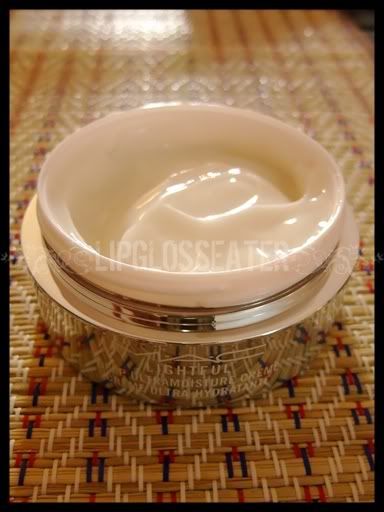 This one comes with a lid too to keep out moisture and air: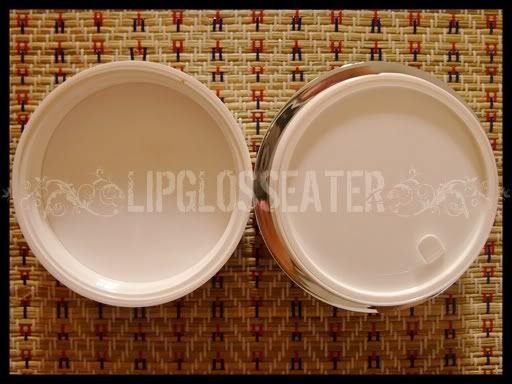 The box it came in: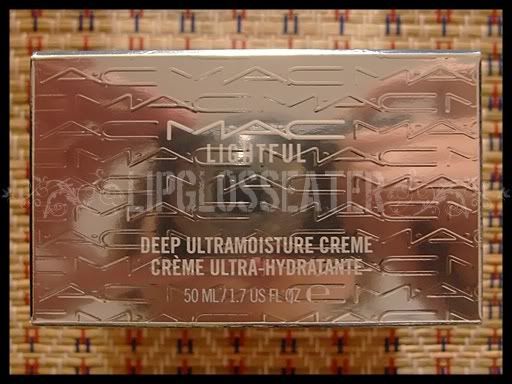 Price & Availability:
This moisturizer costs US$38 / RM160 each, and is available at most asian MAC stores. It's available now on Maccosmetics.com too! :)
My $0.02:

I've been itching to get a tub of this ever since my MA gave me a sample of this creme! And after using this cream for almost 2 months, i think i can safely now say that I'm still really loving this! :D
This is light enough for day use, yet sufficiently moisturizing as a night cream. This makes my foundation / BB cream glides on like buttahh too!! :D And oh, the scent is just lovely!! :D
My only gripe? I wish that this was even more moisturizing! While it's not as moisturizing as the
H20+ Face Oasis Hydrating Facial Treatment
, it gives the same moisturizing effect if i layer this cream over the
Hada Labo Super Hyaluronic Acid Lotion
. For a super brightening boost I'll layer this over my beloved
Lancome Blanc Expert Neurowhite Emulsion
before i go to bed, and wake up with uber glowy skin!!
All in all i'm really loving this product, and I will definitely repurchase this when I run out!! :D
Credit: Pro

duct pic from
Maccosmetics.com.