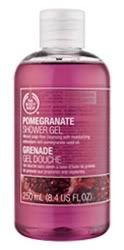 At a Glance:
Price:
US$12 / RM24.90
Website:
Thebodyshop-usa.com
Weight:
250ml / 8.4 US Fl. Oz.
Made in:
UK
Likes:
Cleanses well, does not dry out the skin
Gripes:
Expensive, scent does not last! :(
Repurchase:
Yes, but only when it goes on sale! :D
Jenn's Rating:




4 Stars!! Me likey! :D
Ingredients:

Product Description:
A refreshing soap-free cleansing gel with a sweet, juicy fragrance that lathers to leave your skin feeling fresh and clean.
Actual Product Pic: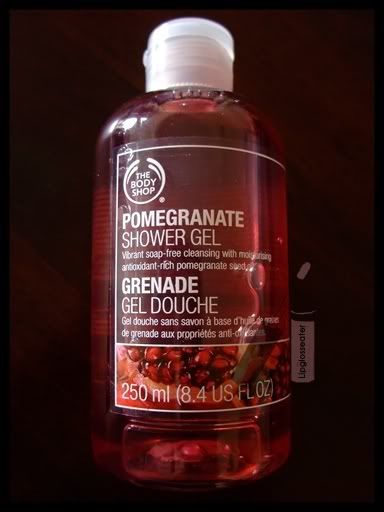 Texture & Scent: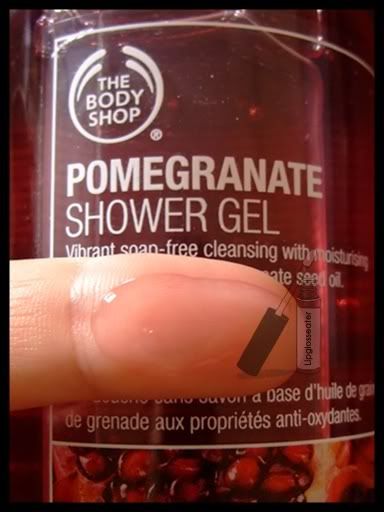 This shower gel is quite runny and it foams up well too: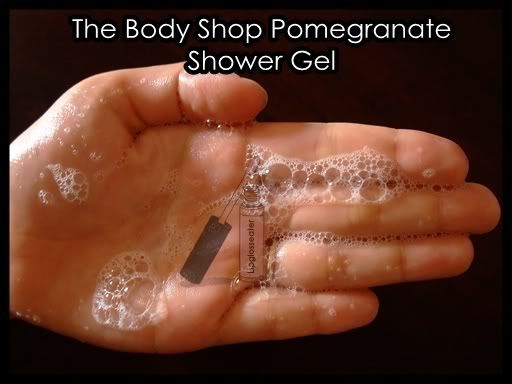 This has a wonderful refreshing scent, but unfortunately it does not last!! The smell is totally gone once you rinse it off yourself! :(
Packaging: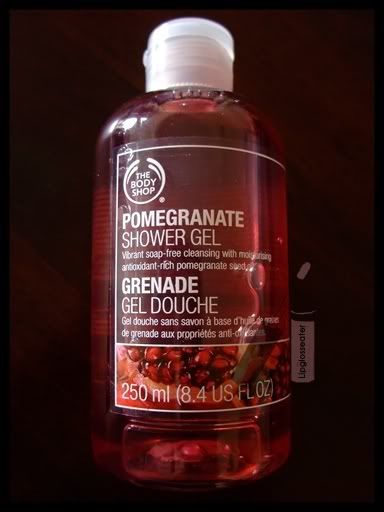 This shower gel comes in a plastic squeeze bottle with a flip top cap!
The dispensing hole: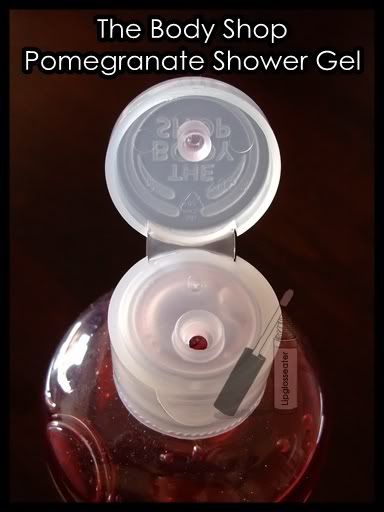 Price & Availability:
This shower gel is priced at US$12 / RM24.90 each, and is available at all The Body Shop outlets as well as on their website! :)
My $0.02:

This is a special shoutout to Plue, who's ever so sweet to help me buy these at the
TBS sale
!! :D
I personally think that this is a great shower gel (bar the price of course!)! It foams up nicely and cleanses well without drying out your skin. I wish the scent was more lasting though... but i guess thats what the Body Butter is for! :D
I would repurchase, but only when its on sale! :D
It's Deepavali today!! :D Hereby wishing all who're celebrating the Festival of Lights a wonderful year ahead!! For the rest of us, a long weekend awaits us, so have fun and stay beautiful k!! :D
ps: sorry for the brief review. I'm having the writer's (blogger's?) block! Bear with me until the juice comes back k! :(
Credit: Product pic from Thebodyshop-usa.com.