Its the end of the month again, so it means that I have my favourite posts for November from the fabulous ladies! :D
Nikki of Ask Me Whats
shows us how to get Sesame Street characters on your nails
! It's too cute!!!
Paris B of My Women Stuff
muses if sheet masks actually do work
! :)
Syen of So Loverly
shows us how she organizes her stash
! :D
Tine of Beautyholics Anonymous
shares with us her first experience with an epilator
! :D
Xin of Pretty Beautiful
is disappointed by the Max Factor False Lash Effect mascara
.
Yani of Red Luscious Lips
posts an absolutely adorablely unconventional picture of a creature of nature wearing the sexiest shade of red!
~.~
This month, I get the chance to try a hand at being a flying fox as well abseiling down a man-made wall! Woohooo!! :D
Sunset on the way to
face my fear of heights
Sungai Sedim! :D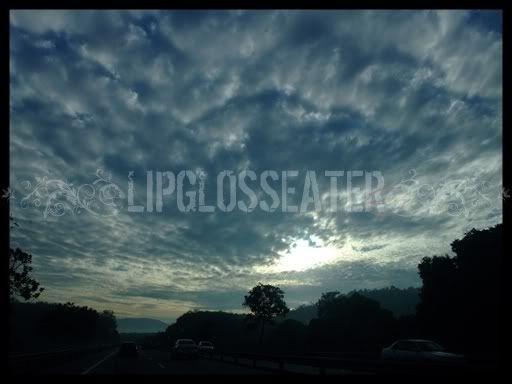 Sailing through the jungle! Wooohooo! :D
It was mighty fun and not as scary as i thought it would be, but the next event takes the cake for being the scariest part of it all! At the other end of the flying fox line, we had to abseil down!! *faints* for somebody with severe acrophobia such as myself, I had to drag my already shivering legs to actually go for it! lol!! :D
But hey, I did it!! :D :D :D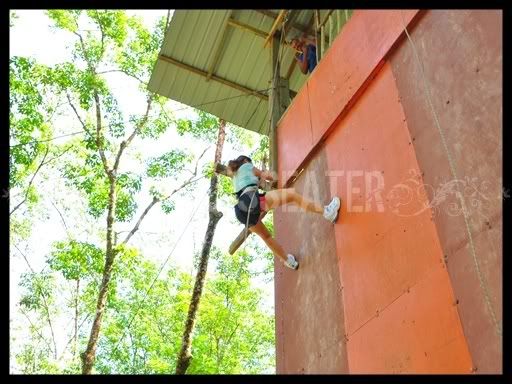 It's actually not too high up, but it felt that way anyways for someone with jelly for legs at the moment! lol!! :P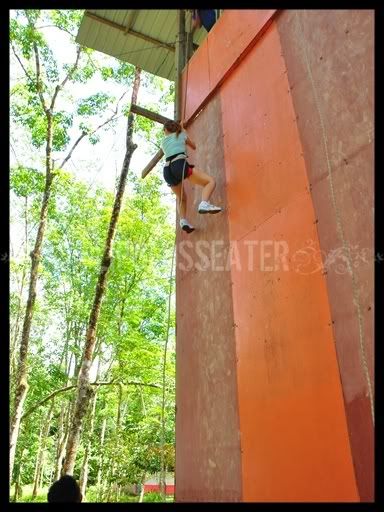 All in all its a great experience! I'm glad that I went with the plan and didn't chicken out at the last minute! lol!!
~.~
Andddddd, last but not the least, here's the moment everybody's waiting for!! Who will the
Giveaway
winner be??
*cues drum roll* The winner of yes, a MAC Blush Ombre in Ripe Peach, is
Slowbrogal
Congratulations Cynthia! Please email me your mailing details within 72 hours yeah? ;)
That's all for now!! I'm soooo looking forward to tomorrow when i get to have dim sum for breakfast then go for a karaoke session with my girlfriends!! It's been a rather horrendous 2 weeks at work, so hopefully after the 3 hour session I'll be ready for war at work again!! lol!! :D
What do you have in store for the weekend?? :D