At a Glance:Price:
RM5.90 (approx. US$1.78)
Website:
Johnsonsbaby.com
Weight:
100ml
Made in:
Malaysia
Likes:
Lovely smell, not drying, cheap, easily available! :)
Gripes:
None
Repurchase:
Yes! :)
Jenn's Rating:
4.5 Stars!! Me really likey!! :D
Ingredients: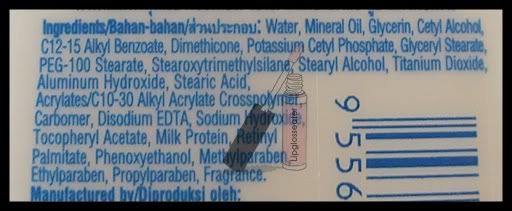 Product Description
:
Johnson's Baby Milk Lotion with natural milk protein and vitamins A & E. Clinically Proven Mild. Leaves skin feeling baby-smooth and fair.



USE UNDER ADULT SUPERVISION

.
Actual Product Pic: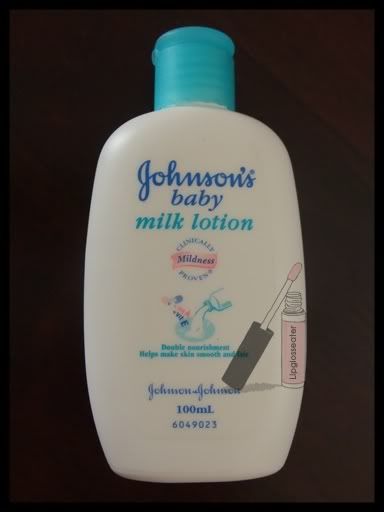 Texture & Scent: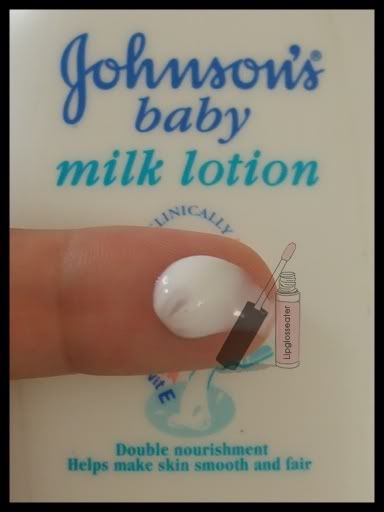 This body lotion is quite fluid, so it spreads easily unto your skin! It absorbs in quickly too! This smells exactly like the
Bath Milk
from this range, which i really love! :D
Packaging: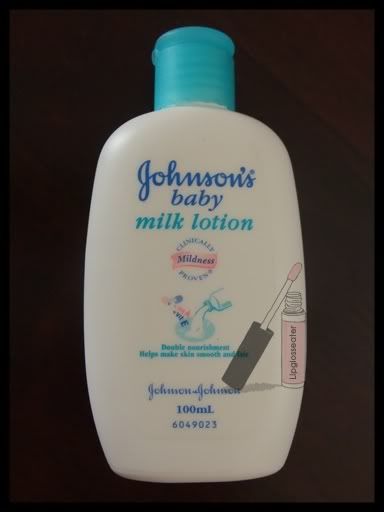 This lotion comes in a plastic bottle with a flip top cap. I bought the smallest one for travelling, and travel well it does! :D
Here's the size of the dispensing hole as usual: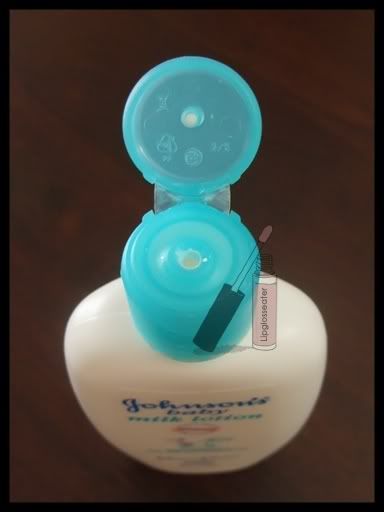 This lotion comes in 3 sizes - the 100ml which i bought, the 200ml one, and the huge 500ml pump bottle.
Price & Availability:
This body lotion is priced at RM5.90 for the smallest 100ml one, which is really affordable! :D The 200ml and 500ml ones go for RM10.50 and RM18.90 respectively. This should be available at most supermarkets and pharmacies! :)
My $0.02:
This is one of my favourite body lotions!! Cheap, easily available, moisturizes well, and a wonderful comforting scent, whats not to love about it?? :D Like most beauty addicts i do stray away and try other lotions, but i always come back to this one!! Yes, i like it that much!! :D
Curious to know more about the
Bath Milk
from this range? Click
here
to read about it! :D
Credits: Product photo from Shopping.indiatimes.com