At a Glance:Price:
US$12 / RM29.90
Website:
Thebodyshop-usa.com
Weight:
200ml / 6.75 US Fl. Oz.
Made in:
UK
Likes:
Lovely and lasting smell, cleanses well, not drying! :D
Gripes:
Expensive
Repurchase:
Yes, but only when it goes on sale! :D
Jenn's Rating:





4.5 Stars!! Me really likey! :D
Ingredients:

Product Description:
Best if you want to:

Lather up with a soap-free cleansing gel that leaves your skin feeling clean, soft and lightly scented with a radiant and vibrant, fruity floral fragrance.



Best for:

all skin types



Notes:

raspberry, blackcurrant, rose, freesia, violet, musk, sandalwood, cedarwood
Actual Product Pic: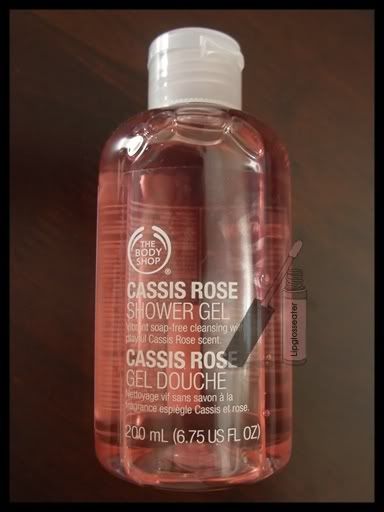 Texture & Scent: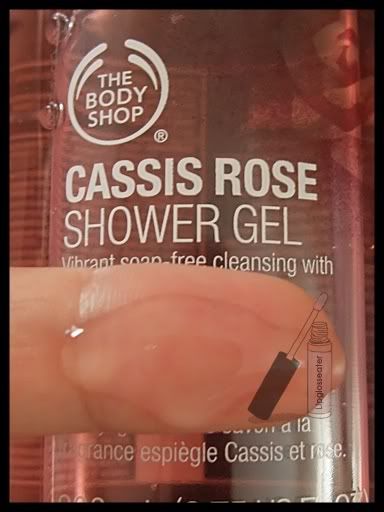 This shower gel is quite runny, so be careful not to squeeze the bottle too hard! :D This foams up quite well when it comes in contact with water: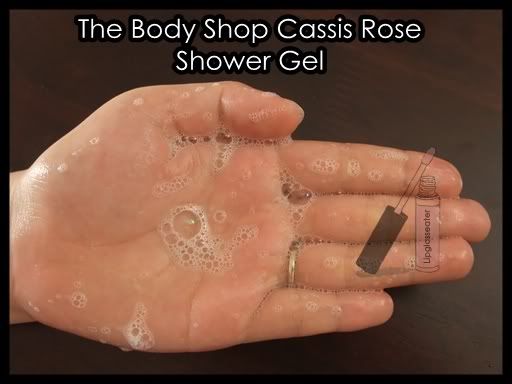 This has an amazing scent - not really your traditional rose scent, but it leans more towards a fresh, greeny scent if you get what i mean! I really like it! :D
Packaging: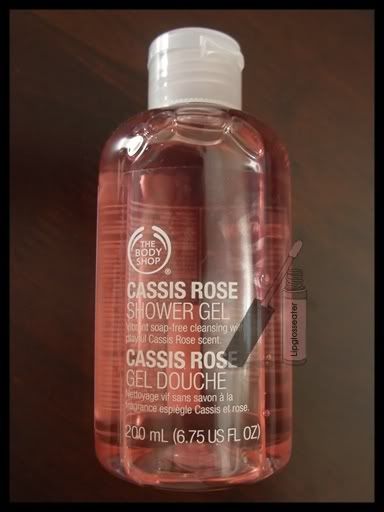 This shower gel comes in a plastic squeeze bottle with a flip top cap. I like that you can detach the cap, so it means that the bottle can be reused again!! :)
The dispensing hole: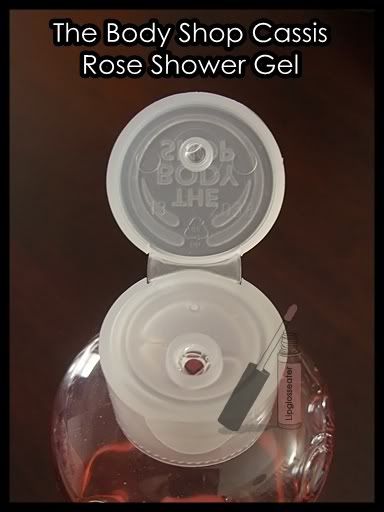 Price & Availability:
This shower gel is priced at US$12 / RM24.90 each, and is available at all The Body Shop outlets as well as on their website! :)
My $0.02:

Some of you may know that i'm a HUGE fan of this scent! However, i can never bring myself to fork out 30 bucks for one shower gel that i'm gonna use up in a month!
Enters the Bodyshop sale! This was going at 50% off!! I got so excited that i stocked up quite abit on these babies!! Haha!! :D
This smells as amazing when used and in the bottle!! This not straight up your traditional rose - its very much fresher, yet there is a hint of flowery sweetness in it to keep it feminine and romantic! I love it!! :D The scent lasts awhile too after showering!! :D
I also love how this doesn't dry out the skin with daily use as with some of the other shower gels from this brand!
The only thing i didn't like about this product? The price! Seeing how quickly i go through the bottle within a month, it really adds up when you think of the amount spent on a yearly basis!! Ouch!
So to sum it up, i'm totally loving the product but absolutely loathing the price! I'll stock up when it goes on sale, but i have a horrible suspicion that it's gonna get discontinued soon!! :(
Credit: Product pic from Thebodyshop-usa.com.