Reader
ilif
requested for a post on what is the difference between different mask types available in the market so here it goes! There are tons out there - sheet masks, wash off masks, sleeping masks, scrub masks, clay masks, etc! So here's my humble explanation on how are they different from each other! :D
Lets start with my favourite -
Sheet Masks
! :D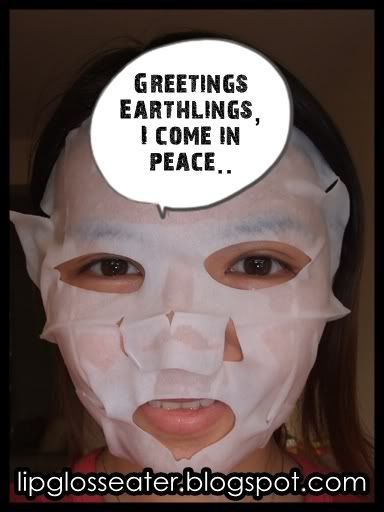 These usually come in a foil pack and may be sold individually or in a box. Its basically a thin cotton sheet infused with a generous dose of essence / serum to give your skin a quick boost. The possibilities are endless with these masks - you can benefit from whitening, moisturizing, oil controlling, brightening, toning, firming, anti-ageing and
whatever
-ing by using them, so do find one that is suitable for your skin type. I love stashing them in the fridge prior to using them for an ultra relaxing treat! :D Price wise, these can be as cheap as RM3 per piece and can go up to costing hundreds for a box of 5, so it fits every budget too!! :D
My personal favourite? There're several that i really like, but the
Neutrogena Deep Hydrating Mask
is a staple for me! :D
Clay Masks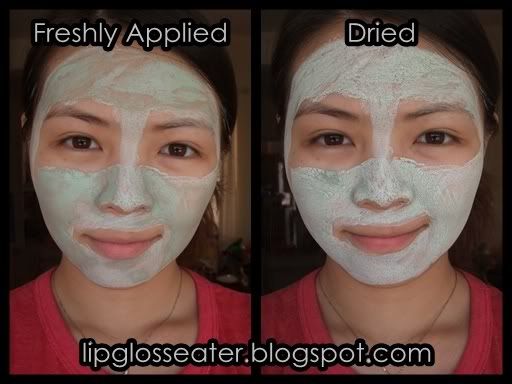 These usually comes in a squeeze tube and sometimes they come in a tub. This mask comes out fairly thick (just like clay), and dries into a crusty layer on your skin (much like plaster, lol!)! :D This is excellent for deep cleansing, but it can be drying for drier skin types. I personally love using this as a spot acne treatment! :) BTW, from those that i've used so far, these masks usually don't smell very pleasant! Hahaha!! :P
My personal favourite?
The Queen Helene Mint Julep Mask
.
Scrub Masks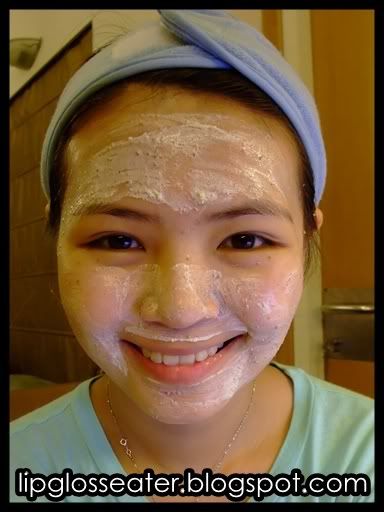 These masks contain scrubby bits in them and usually don't dry off totally. You smooth them into your skin, wait till time is up then add some water and gently scrub your face with the scrubby bits then wash off. These are great for brightening and sloughing off dead skin cells!
My personal favourite? I can't decide between the
Cellnique Advanced Bio Renewal Masque
or the
The Body Shop Honey & Oat 3-in-1 Scrub Mask
! :D
Wash Off Masks
The texture of these masks usually feels like a moisturizer / cream and can go on clear like you see in the pic above, but you do need to wash them off. These masks usually have a specific purpose - like to moisturize, clarify etc.
I admit that i havent tried out a ton of these masks. Do check out my
one and only
wash off mask review on the
Thalgo Moisture Quenching Mask
:P
Sleeping Masks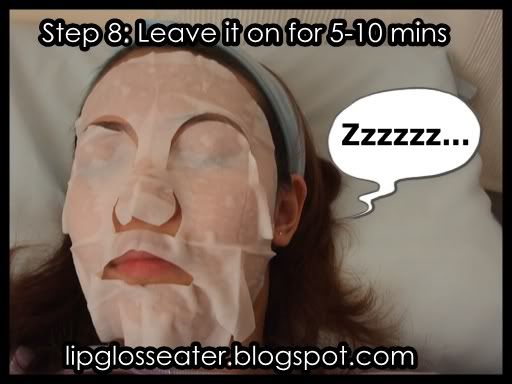 Ok i cheated! I don't have a pic of my face slathered with a sleeping mask so that pic will do! lol!! These masks are basically creams / serums packed with essence that renews the skin (usually la). What you do is you apply a generous amount on your face, go to bed, then wake up with a beautifully glowing face! Its perfect for lazy people like me! :D
Again, i've yet to try out many of these masks, but i really really liked the
H20+ Face Oasis Hydrating Treatment
!
DIY Masks
I guess the Mad Scientist look doesn't really suit me... XD
Whether you're born experimental or just plain paranoid about using too many chemical products on your face, this is a wonderful option for those of you who have extra time at home. Most DIY Masks consist of natural ingredients so you can be sure that you're getting the good stuff. I do recommend this to only those who knows exactly what your skin type is like and what is it allergic to. Always do a patch test too before slathing this all over your face!
There're plenty of recipes out there to try out, but my absolute favourite is the
Aspirin Mask
.
Thats all! :D BTW (a little shameless self-advertising), if you don't already know, Mondays are Masking Mondays here on Lipglosseater.com, where i'll
try to
post a review on a mask! So do camp in if you're interested! Hehehe!! :D
Do you have a DIY recipe that you do at home, or a favourite mask you come back to time and time again? Do share with us!! :D