It's end of June already... which means it's been a year since Lipglosseater.com was born!! It's always a joy reading your emails and comments, and the prospect of being able to get to know so many of you thrills me to no end!! So thank you for everything!! :D :D
Also, i just got back from a wonderful mini holiday last week... and i think i left my heart there: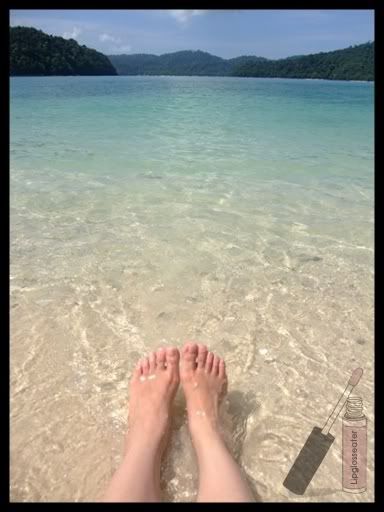 I. don't. want. to. come. back!!! T_T
While i drag myself back to reality, do check out these wonderful posts by my blogging sistahs! Just realised that this is a month of Birthdays!! :D
Beetrice of Beetrice's Reviews
celebrates her blog's 3rd birthday by having a giveaway!
The closing date is the 30th, so hurry over to her blog already!! :D
Kahani of So Loverly
reviews the infamous Cat Pee
!! XD
Nikki of Askmewhats
showcases stuff she finished using
!! I definitely need to be like her!! :P
Paris B of My Women Stuff
shows us how to multitask with eyeliner and concealer
! :D
Xin of Pretty Beautiful
shares an awesome cheap eyeshadow find
!! :D
Yani of Red Luscious Lips
is also having a giveaway to celebrate her blog's 1st birthday!!
This ends on the 2th of July, have you joined yet?? :D
That's all for now!! Ok i know this post is like super random, so forgive me!! lol!! If i'm not mistaken i think Parkson Penang is having their Double Voucher promotion again this weekend, so head on over to your favourite cosmetic counter already if you've been wanting to pick something up! :D