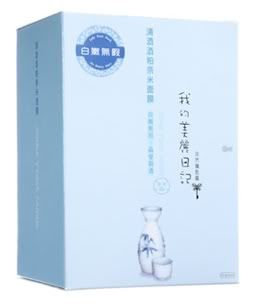 At a Glance:Price:
RM3 (approx. US$0.83)
Website:
http://www.beautydiary.com.tw/
Weight:
NA
Made in:
Taiwan
Likes:
Cheap, moisturizes and softens skin well, brightens skin!
Gripes:
Smells really funky!! :S
Repurchase:
Probably no
Jenn's Rating:
4 Stars! Quite good, but most likely won't be repurchasing because of the smell!!
Ingredients:
NA
Product Description
Translation (Please correct if you spot any errors!! My Chinese is really rusty!!):
Effective for: Whitening and boosting translucency
Suitable for: All skintypes (please do a patch test if you have sensitive skin)
Directions: After cleansing and toning, remove the protective covering and place mask on face for 20-30 minutes then remove. If there is any residue on your face, you can massage it with your fingers to aid absorption. There is no need to rinse off. Follow with your usual moisturizer / serum after to lock in moisture.
To Note: Place product in places out of reach by young children to avoid being mistakenly eaten (lol!! XD). If there are signs that this product is not suited for you or rashes / swelling, discontinue use immediately and consult a doctor. Do not use on injured skin or if you have rashes / swelling. Not suitable for infants and young children. If you have sensitive skin, please perform a patch test prior to using. If there is no adverse reaction from the test, you may use this mask.
Storage: Place in a cool dark place away from direct sunlight.
Manufacturing Date: Effective date: printed on pack.
Actual Product Pic: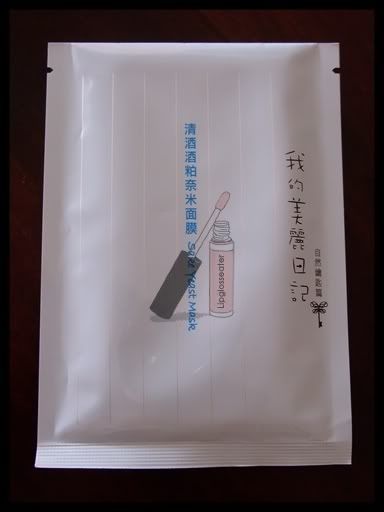 Texture & Scent:
This mask dripping wet, and remains that way even after the 30 minute mark! You'll need a little more time to pat this one in though, but it absorbs into your skin nicely without leaving any sticky feel behind, so its worth the effort. This smells really horrible - just like yeast!!
Packaging: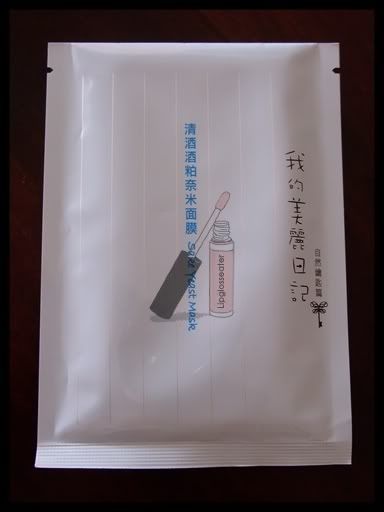 This mask is individually packed into a foil wrapping like your usual sheet masks. It also comes in a box of 10!
This mask is a little big for my face:
Time Test:
20-30 minutes, which is a little longer than what i'd like!
Price & Availability:
This mask is priced at about RM3 each depending on seller. You can get this from Guardian too for a high price of RM16.90 for two.
Usage:
I use this mask for instant brightening! :D
My $0.02:
This is one of the most raved about My Beauty Diary mask there is out there - and i can see why! It moisturizes and softens the skin well while giving a skin a nice radiance boost!! :D
This is how i look after using this mask:
However, the smell of this one is really bad - it smells just like yeast (ewww). I'll put repurchasing this mask at no as of now because of that. However, i'm really liking the effect, so who knows, i
might
just repurchase this one when its available! :D
Credit: Product photo from Koreabb.com.sg