At a Glance:Price:
US$11.49 / RM59
Website:
Neutrogenawave.com
Weight:
NA
Made in:
Power cleanser made in China, foaming pads made in USA.
Likes:
Skin really is softer after one use, skin looks brighter after prolonged use
Gripes:
Expensive, contains menthol, can be abit rough if not used gently!
Repurchase:
Maybe!
Jenn's Rating:





4.5 Stars!! Me really likey!! :D
Ingredients:

Product Description:
A revolutionary NEW power cleanser by Neutrogena® that will transform your cleansing routine. An intense deep clean for a refreshing feeling and remarkably soft skin.

Clinically proven superior to manual cleansing:

Tingly, cool foam penetrates deep into pores
Gentle vibrating motion stimulates skin's surface

Softly textured pads sweep away dead skin cells - skin is immediately softer and smoother after just 1 use



Directions:
Actual Product Pic:
Texture & Scent: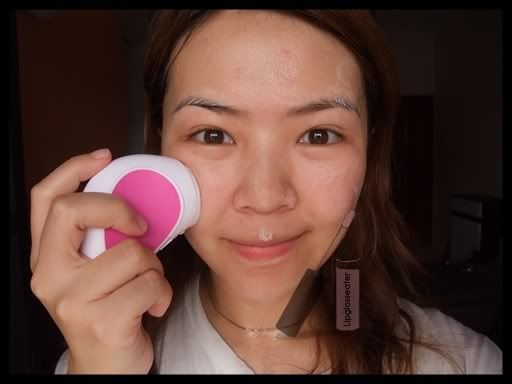 I find that unlike the ad, this one does not foams up alot... just a little lather as you can see in the pic above. This has a refreshing smell, and it gives a cooling sensation once its on your skin due to the menthol in it. I personally did not like that because i find that it stings my eyes :(
The pads felt like felt pads (lol!), so be careful not to exert too much power when massaging your face with this device.
Packaging:
This comes in a cardboard box containing the follow items:
The power cleanser unit, 2 refill pad packs containing 7 pads each, and a Duracell battery! :D
The refill pad comes in a cardboard box as well:
And contains 30 pads as well as a replacement head: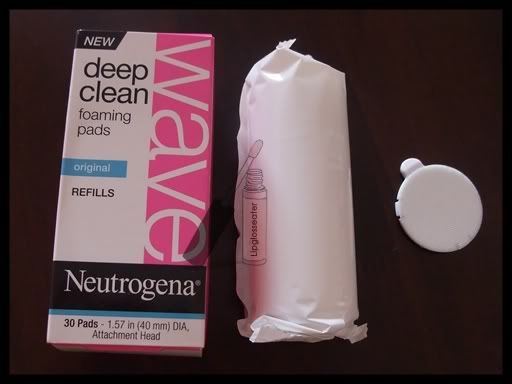 Price & Availability:
This is priced at RM59.90 / US$11.49 / 355 baht each. The refill pads cost RM29.90 / US$7.90 / 325 baht each, which i think is quite expensive to maintain! lol! :D This is available at most Watsons. Its available at Boots in Bangkok too. For girls in the US, you can get this off almost everything - Drugstore.com, Target, Walmart, etc.
My $0.02:

I bought this on a whim in Bangkok as its selling cheaper over there compared to here! And i didn't regret it!
I know alot of people think that this is a fad, but i personally find that this product works really well for me!
True to its description, after just the first use, my face looks so much more cleaner and brighter. My skin feels very smooth too! :D
Here's a bunch of pics to do the convincing for you: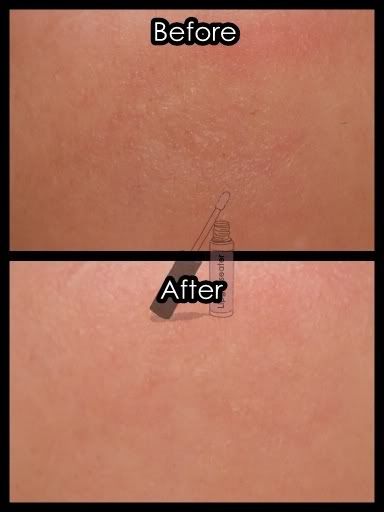 Convinced yet? Haha!! :D
This, however, contains menthol, and i find that it stings my eyes! :( It is also quite expensive considering that you can only use the pad ONCE. To maximize the use of one pad, i use it all over neck, my chest and upper back, sometimes even on my legs (you'll be disgusted at how much dead skin this baby picks up from there... yuck!! :P).
I'm still in a dilemma on whether i'll repurchase or not. While i love the effect this one gives, its abit expensive to maintain! Maybe i willl... (when i'm feeling rich! :P).
Click here to read what Yani from Red Luscious Lips thinks about this product! :D
Credits: Product photos from Neutrogenawave.com.