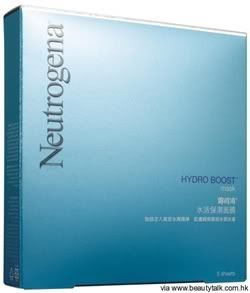 At a Glance:Price:
RM13.90 (approx. US$3.86)
Website:
NA
Weight:
NA
Made in:
NA
Likes:
No sticky feel after using, moisturizes really well, brightens skin a little.
Gripes:
Expensive!
Repurchase:
Yes!
Jenn's Rating:





4.5 Stars! Me really likey!! :D
Ingredients:
Product Description
With new SMRT-FIT containing 14,000 micro-holes, holds 25% more Hydro Boost™ hydrating essence to instantly boost skin's moisture level 14 times, leaving skin feeling smooth and supple with a vibrant glow.

Clinical date proves:
The Hydro Boost

™ hydrating essence is proven to boost skin moisture level 14 times immediately as well as prevent moisture loss by forming a protective shield on your skin.

SMART-FIT fabric with 14,000 micro-holes, holds 25% more Hydro Boost

™ hydrating essence, ensuring more hydrating essence can infuse deeply into skin.



Directions:

Actual Product Pic: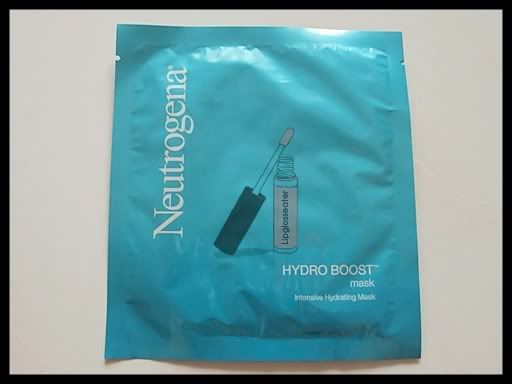 Texture & Scent:
This mask is really wet, so you're getting your money's worth of essence!! :D I love how this mask doesn't leave a sticky feel on your face after using! It absorbs into your skin quickly too. This product is fragrance free! :)
Packaging: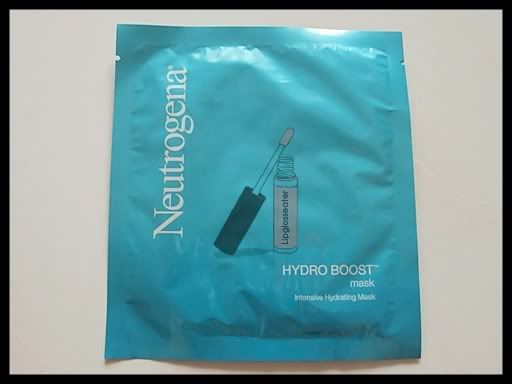 This mask is individually packed into their respective foil packs and is sold by the piece. There's a box of 5 version too! :)
The mask itself fits my face almost perfectly: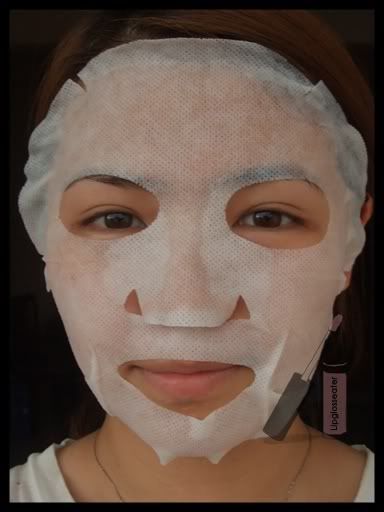 A closer look at the SMART-FIT fabric: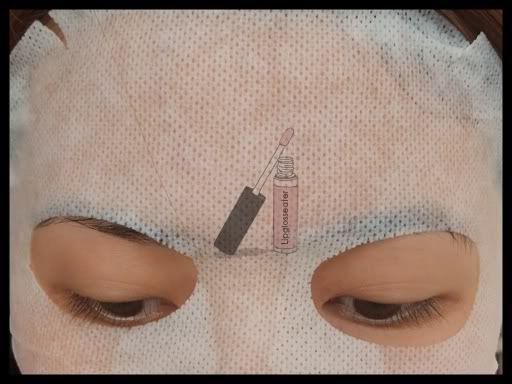 Time Test:
15 minutes is all you need! :D
Price & Availability:
This mask is priced at RM13.90 each . It's also available in a box of 5 for RM59.90! This should be available at most Watsons / Guardian outlets! :)
My $0.02:

I'm a total fan of Neutrogena masks (see my previous rave reviews for the
Deep Hydrating
and the
Fine Fairness
ones). So when i saw this new one at my local Watsons, i knew i HAD to get it! :D
And like the other two, this did not fail to deliver! It gives me moisturized, brightened, comfortable skin in just 15 minutes, and i love how it doesn't leave a sticky feel behind! :D
This is how i look after using:
I know, my skin is really havoc nowadays!! I now believe the Lancome sales person... stress really does make dark spots darker!! *sobs* Hopefully my life will return to normal soon!! Hahaha!! :D
All in all, methinks that this is a really good mask sheet!! I'll definitely repurchase! I only wish that it wasn't so expensive!! :P
Photo credit: Product photo from
Beautytalk.com.hk
.