ps: Masking Mondays takes a break this week. I left my brains in Bangkok and actually OVERWRITTEN the upcoming review with something else, so this'll have to stand in until next Monday!! T_T So sorry about that!
At a Glance:Price:
199 baht (approx. RM20.73 / US$5.76)
Website:
Maybelline.co.th
Weight:
18ml
Made in:
China
Likes:
Looks really natural, didn't make my face shiny, gives a nice glow, decent SPF coverage! :D
Gripes:
Not available in Malaysia, comes only in one shade.
Repurchase:
Yes!
Jenn's Rating:
4.5 Stars! Me really likey!! :D
Ingredients: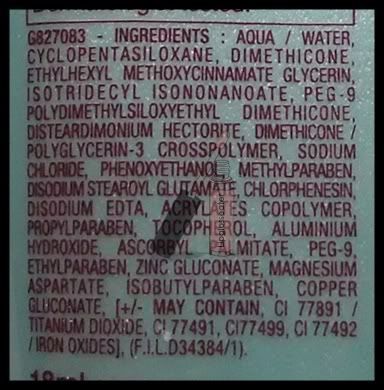 Product DescriptionOur Instant Skin Perfecting Cream is a perfect blend of

8 mineral ingredients

.

The unique earth color shade instantly improves and perfects your skin:


Brightens skin:

visible whitening effect

Covers imperfections:

reduces the appearance of pores, skin redness disappears

Moisturizes + Protects:

All day hydration + helps to protect skin from UV rays and free radicals



Actual Product Pic:
Pigmentation & Color:
Like many BB creams in the market, this only comes in one fair shade. It suits my NC20 skin perfectly though it may look ghastly white freshly applied. Give it a few minutes and watch the cream magically blends into your skin color!! Haha!! :D I'm quite impressed with the coverage of this - it managed to cover my pimples, and did wonderfully even out my ruddy face: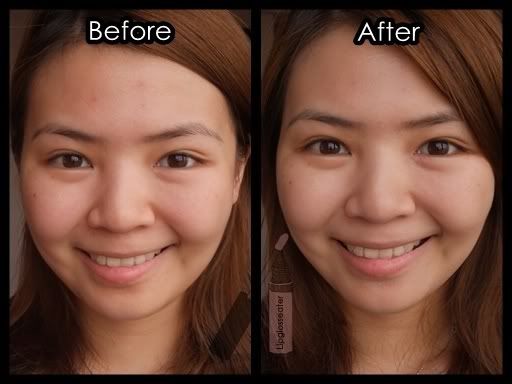 Pimples on my forehead begone! No pink cheeks as well!! Me likey! :D
Texture & Scent:
This BB cream spreads quite well so its a joy to apply! I like how it isnt very thick as well! :D This has a light plasticky chemical smell which disappears quickly.
Packaging:
This BB cream comes in a tube with a screw off cap! I love how tiny the dispensing hole is: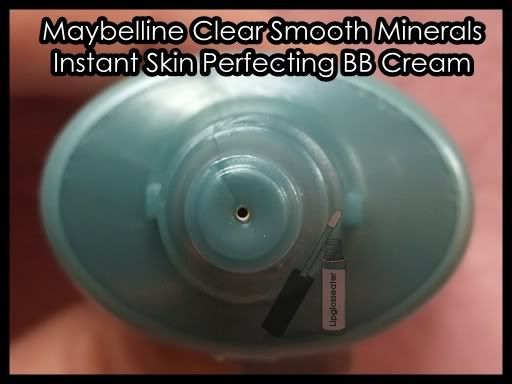 I also like that it comes with a safety "seal":
Time Test:
This BB cream stayed put for almost 8 hours without making my face shiny! :D
Price & Availability:
This BB Cream is priced at 199 baht, and should be available at all Maybelline displayers in Bangkok.
Usage:
This is perfect for everday use since it looks so natural! :D
My $0.02:
This is the second BB Cream i've ever used! I bought this at a whim in Bangkok because its so cheap and i've heard wonderful things about this baby! :D
And i'm so glad i tried this one out! :D For one, it looks really really natural on my skin (more so than the one from
The Face Shop
i reviewed some time ago)! It didn't make my skin greasy or anything too! I'm loving the natural glow i get from this one!! :D
It also lasts pretty long (although it did fade a little towards the end of the day)! I removed this after 12 hours and this is still there! Most foundations would have disappeared on me by then! Amazing!! :D
This is me after 7.5 hours (with some household chores in between!):
Nice and matte still, although the coverage faded a little. Hello pink cheeks once again! :D
All in all methinks that this is an amazing product at a really affordable price. Maybelline Malaysia, if you're reading this, please bring it in already - i'm sure it'll sell like hot cakes! :D
Photo credit: Product picture from Maybelline.co.th