At a Glance:Price:
RM49.90 (approx. US$13.49)
Website:
Loreal-paris.cn
Weight:
11ml
Made in:
China
Likes:
Volumizes well, does not smudge or flake, did not weigh lashes down!
Gripes:
Abit expensive for drugstore standards, chemical smell is quite strong!
Repurchase:
Yes
Jenn's Rating:
4 Stars! Me likey! :D
Ingredients: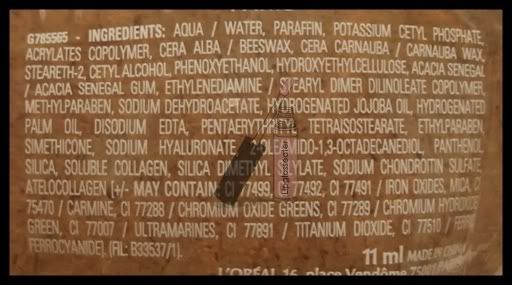 Product Description


Up to 12x more LASH IMPACT! A new generation formula enriched with collagen!



It contains high-performance water-capturing molecules:



Pure collagen:

Acts like real sponges that increase their volume almost tenfold upon contact with liquid



Hyaluronic acid:

Works to retain water for plumper lashes
Actual Product Pic:
Color & Pigmentation:
I think this one only comes in black as i've yet to see other colors at the displayers. It's really black! haha! :D
Texture & Scent:
This mascara goes on thickly, so a lash comb is a must! Cleaning some mascara off the applicator wand prior to applying would help too! This has a pretty strong chemical scent that's quite unpleasant, but it goes away quickly!
Packaging:
Brand new in plastic wrap! :D
This mascara comes in the usual tube. The applicator head is actually quite big, but surprisingly its quite easy to control without accidentally smearing mascara on my face! :D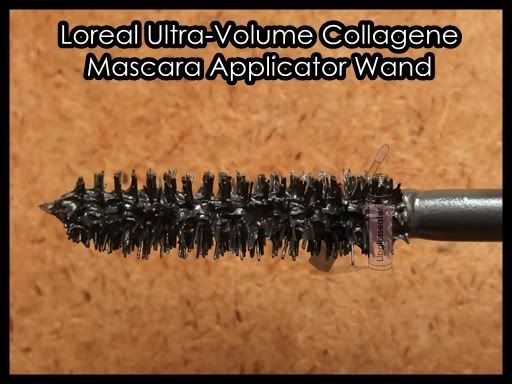 Time Test:
This mascara did not smudge or flake on me despite wearing it for the entire day! :D
Price & Availability:
This mascara costs RM49.90 (approx. US$13.49), which is think is a bit expensive for drugstore standards! This mascara should be available at all Loreal displayers at Watsons / Guardian / Your local supermarket! :D
Usage:
Since this one volumizes quite well, i'll probably use it during the night. It works wonderfully as a day mascara too if you apply just one coat! :D
My $0.02:
After reading quite a few raves for this mascara, i went out and got myself one (got suckered in by the "SALE" word! lol!)! :D
Well, 12x more lash impact is quite lofty to claim! While i don't think this mascara gave such a huge impact on my lashes, i do think that this one's pretty good! :D
This mascara plumps up and lengthens my lashes nicely! It CAN be clumpy, so do use a lash comb and clean some product off the wand before applying! I also liked how it didn't weigh my lashes down despite it being quite thick! :D
Here's a bunch of pics for you to judge for yourself: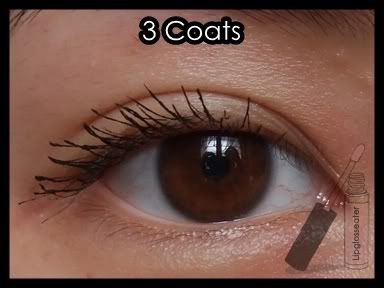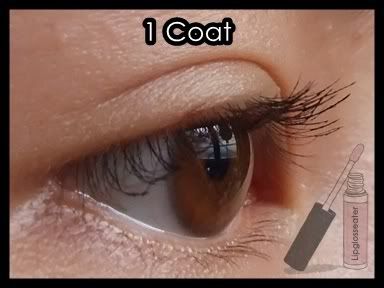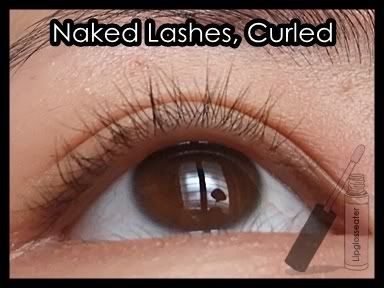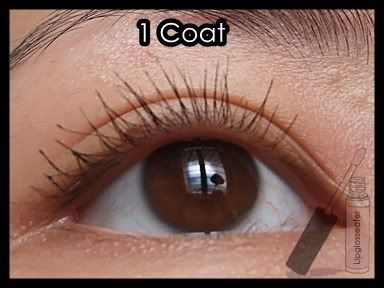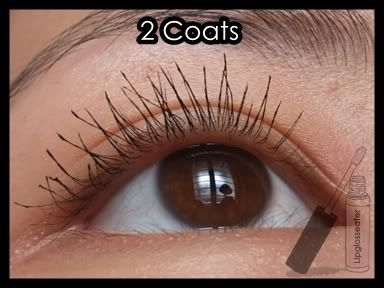 As you can see, this mascara gives my lashes quite abit of volume and length ya?
The only thing i didn't like about it is the strong smell! I was quite shocked by the smell the first time i use this one! lol! Thankfully the smell disappeared quickly! :)
In a nut shell, i kinda like this mascara, and would repurchase in the future. But as with all makeup junkies, i would like to try out other mascaras first! :D
Read what the other bloggers have to say about this mascara:
Paris
Shen
Psssst: This mascara is going for RM41.88 only at Guardian.
And if you're a fan of the
Gentle Lip & Eye Makeup Remover for Waterproof Makeup
(or been wanting to try it out), do look out for this: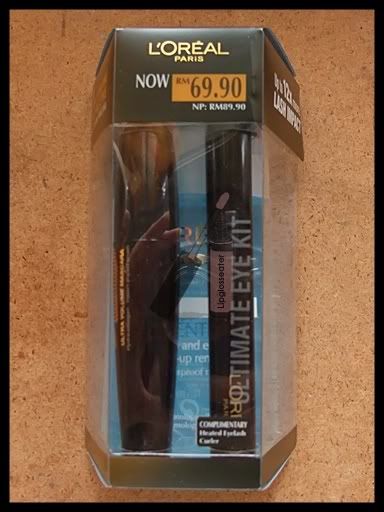 This kit comes with this mascara, the makeup remover plus a free heated eyelash curler, and it retails for RM69.90 (which is a great deal if you ask me!)! :D
Credits: Product photo from Loreal-paris.cn.