At a Glance:Price:
RM159 (approx. US$44.17)
Website:
H20plus.com
Weight:
50ml
Made in:
USA
Likes:
Very moisturizing, makes my skin plump and soft, removed my fine lines!!!
Gripes:
Would prefer it to come in a pump bottle for hygenic reasons
Repurchase:
Yes !! :D
Jenn's Rating:
5 Stars! Holy Grail moisturizer!!!
Ingredients:
Product Description:
A moisture-intensive gel that hydrates the skin while firming and diminishing the appearance of fine lines.



A penetrating liposome delivery system and Sea Mineral Complex™ help attract, transport and distribute moisture equivalent to eight glasses of water. Marine extracts of wakame, sea lettuce, and sea fennel, provide vitamins A, C, E and Provitamin B nourish and protect the skin.
Actual Product Pic: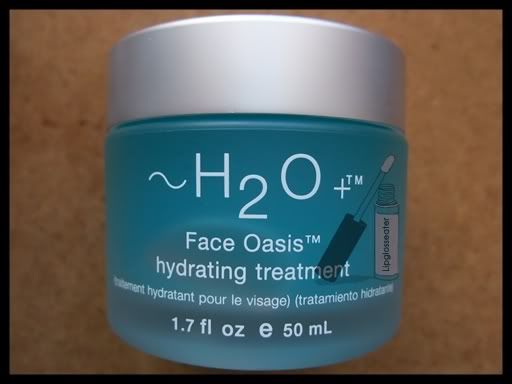 Texture & Scent: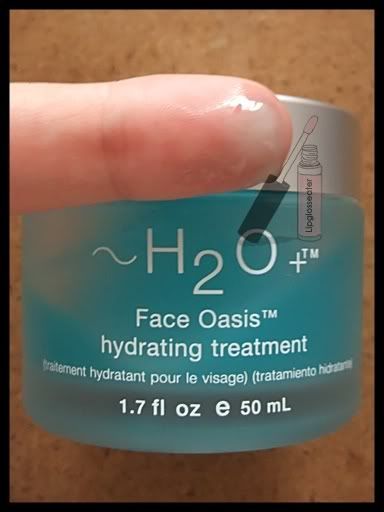 This treatment is quite gel-like, so it glides on smoothly! Although it feels a little thick and takes sometime before it sinks in fully, i'm happy to report that this one didn't clog my pores! This one smells like dish drops to me (lol!!), and the smell is quite strong, so do check it out first to see if you're ok with it or not!
Packaging:
This treatment comes in a glass jar with a plastic screw on cap, which i don't like because it's not hygienic! It comes with a plastic lid shielding the gel from the outside world (lol):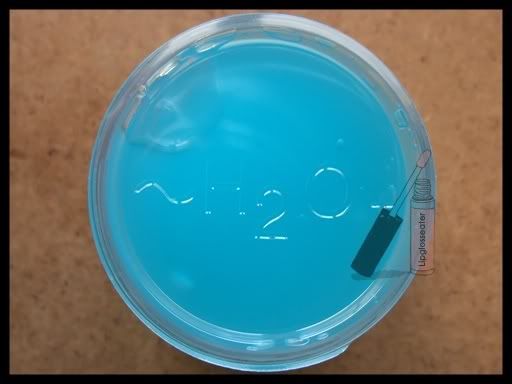 The box it came in: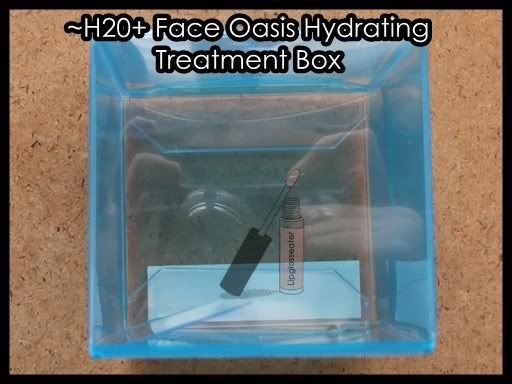 Time Test:
This treatment made my laughlines disappeared after only ONE use... it's amazing!!! :D
Price & Availability:
This treatment is priced at RM159, which i think is alright for what it does! This is available at all ~H20+ stores / counters!
Usage:
I use this one as a night cream since it is ultra moisturizing! :D
My $0.02:
After reading raves after raves for this product, i finally broke down and bought it (yea right, it's actually because it was on 20% sale!! haha!! XD)! :D
And i wished i have discovered this one earlier!! This is amazing stuff!! It made my laughlines disappear just after ONE use!
I didn't take a "before" picture because i didn't expect this one to work so fast! But then i remembered in my
RMK Creamy Foundation
review, i did take a photo of my laughlines. So for the sake of comparison, i actually slapped on some of that foundation and took a pic! :D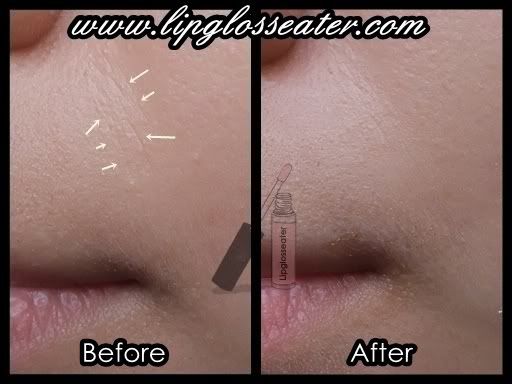 Remember, this foundation ACCENTUATES every single line on my face (lol!)!! Without this foundation, i can hardly see those lines unless i place my face like 2 inches away from the mirror and squint! lol!! :D Needless to say i LURVE this product to bits!! :D
The only thing i didn't like about this is that i comes in a jar. It's just not very hygenic!
All in all i think that this is a great hydrating treatment!! I would definitely repurchase it again and again!
ps: remember i said that i hope i can find something that worked like the
Lancome Primodiale Nuit
but cheaper? This is probably it!! :D
Read what the other girls have to say about this one:
Beetrice
Connie
Kahani
Paris
Syen's mini take on this
Credits: Product photo from H20plus.com.