... that came in the mail for mua!! hehehe!! :D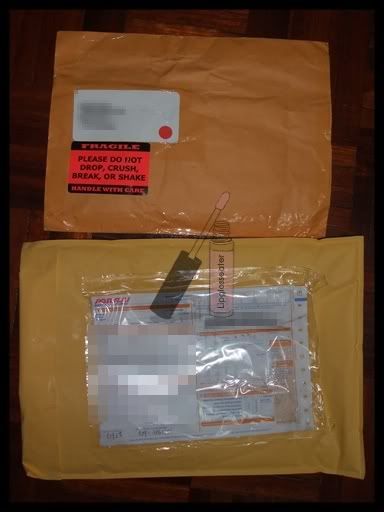 The first one is from the absolutely sweetly wonderfully
Miss Plue
! :D She can officially be my personal shopper already!! Really thankful to her for helping me get this:
Uber comfy leggings... this is officially the most "adventurous" piece in my wardrobe! I now just have to find the courage to wear it out!! XD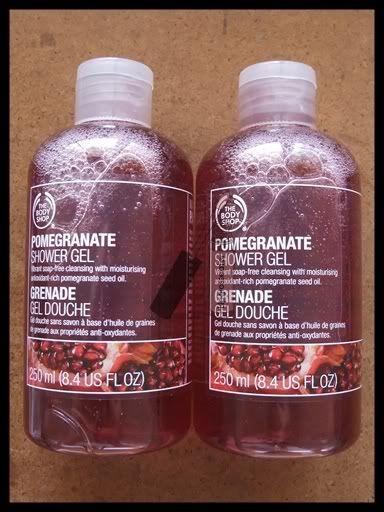 Shower gels from the TBS sale... only RM10 each!! Shoooo cheap!! :D
Not only that, she gave me these as well: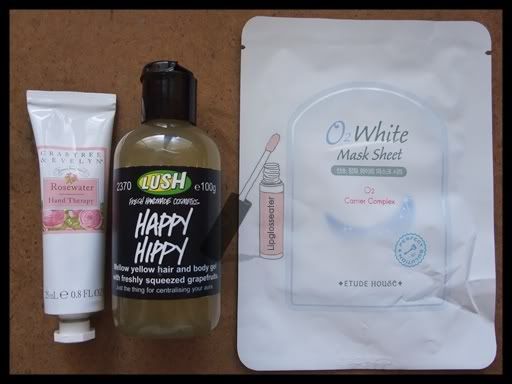 C&E Rosewater Hand Therapy, LUSH Happy Hippy body wash and a sheet mask from EH! :D
I have been lemming for the first two items for sooooooooo long already, so i'm really thankful to receive them from you hun!! Thank you so much!! :D
Happy Family pic:
So, what's in the 2nd package you wonder? Guess and see?
Got it? Okla, give you hint!! It's black, it's rubbery, and it's not available in Malaysia! :D
I think most of you would have guessed it by now!! hehehe!! Here're the boxes:
And the beauties:
Guess which colors i got???
Hahaha ok i shall stop this lame teasing now!! :D Here they are... open sesame:
Clockwise from top: Angelika, Gilda, Albatross and Nico
My Babies!!! <3 They're sooo pretty, i don't have the heart to use them yet!! hehehe!! :D
Who sent these blushes to me you wonder?? Well, i hope this doesn't remind you of Mr. Bean, but these beauties are my Christmas presents to myself!! :D After a long hard year, it's always good to reward oneself!! (haha, who am i kidding!! :P).
Ok enough nonsense for now! It's only two days away from Christmas!! Have you given out gifts / received gifts already? Do share with me!! :D