I realised that i haven't done used my green shadows in awhile, so here's a green eyed look i did for fun! :D
Please ignore those rashes on my eyelids! Don't know what happened!! They look so ugly! :(
Stuff i used:
Face:
Pond's Magic Powder
Cheeks:
MAC Spaced Out blush
MAC Eversun Beauty Powder Blush
Brows:
Maybelline Line n' Design Brow Pencil in Dark Brown
MAC Brow Set in Beguille
Eyes: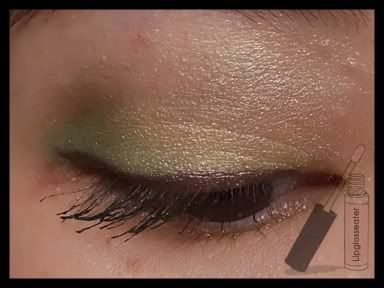 Lesson learnt: do not apply mascara before eyeliner... i can't see my lashline properly hence the horribly crooked line!! :P
MAC Solar White es (highlight)
MAC Going Bananas es (inner crease)
MAC Springtime Skipper es (mid crease)
MAC One-Off es (outer crease)
MAC Saturnal es (contour)
Maybelline Lasting Drama Gel Liner in 02 Brown (upper lashline)
MAC Stubborn Brown Powerpoint Eye Pencil (lower outer lashline & tightline)
Silkygirl Funky Eyelights Pencil in 07 Solid Gold
Loreal Ultra-Volume Collagene Mascara
Lips: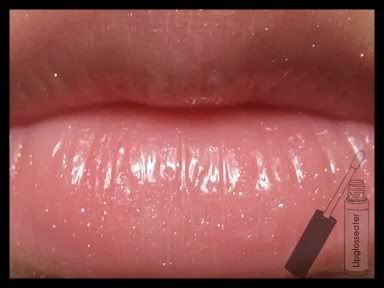 MAC Nude Rose lippie
MAC Moth to Flame Dazzleglass (love!!!)
It's Flyday again already! What plans do you have for the weekend? As for myself, i'm still debating if i should do my hair for Christmas, or for Chinese New Year next year (if i decide on the former, i'll probably go to the saloon tomorrow!)! lol!
What'dya think? Help me decide!! Haha!! :D