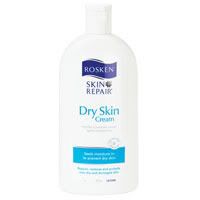 At a Glance:Price:
RM32.90 (approx. US$8.89)
Website:
Rosken.com.au
Weight:
375ml / 12.7 fl. oz.
Made in:
Australia
Likes:
Moisturizes really well and quickly, nice scent!! :D
Gripes:
None!
Repurchase:
Yes! :D
Jenn's Rating:
5 Stars! Holy Grail Moisturizer! :D
Ingredients:

Product Description:
Every day your skin loses moisture and precious nutrients from the sun, wind, air-conditioning or exercise. A simple daily routine of moisturizing your face, hands and body after showing is essential to replace lost moisture, and help prevent and repair dry skin.

Rosken's trusted formulation contains rich emollients including:

Dimethicone:

Penetrates the skin to moisturize and relieve dry and chapped skin. It then forms a protective layer to seal in essential moisture.

Olive Oil Extract:

Contains natural antioxidants that penetrate and moisturize the skin while allowing it to breathe.

Actual Product Pic:
Texture & Scent:
This lotion spreads easily unto your skin! I like how it absorbs in almost instantly and it leaves no stickiness behind! It has a mild lime smell which i kinda like! :D
Packaging:
This lotion comes in a squeeze bottle with a flip top cap! The dispensing hole's size is perfect too for controlling the amount you pour out! :D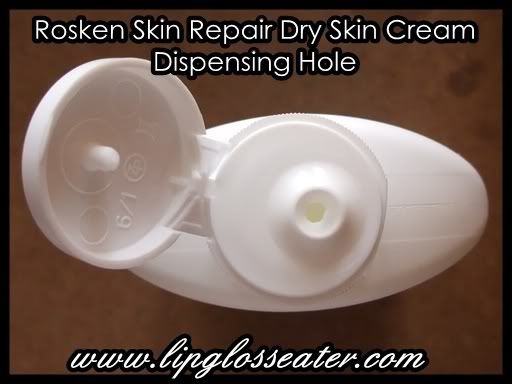 They've since repackaged this to include a pump in it:
Time Test:
This lotion sinks in almost instantly, and my skin feels moisturized for the entire night! :D
Price & Availability:
This lotion is priced at RM32.90 (approx. US$8.89), which i think is alright! Other than this size, this cream comes in smaller bottles of 75ml at RM12.80 and 200ml for RM22.40. It also comes in a plastic tub of 250ml at RM25.80. This lotion is found in most Watsons / Guardian outlets! :)
Usage:
Since this one is so light, i find myself reaching for this one both day and night! It's perfect! :D
My $0.02:
This is my husband's actually! I stole some of this to use, and needless to say, it's mine now!! hahaha! XD
I love how light this one is!! All of us Malaysian girls can testify how hot the weather is over here! And like i said before, humid weather + heavy lotion = DISGUSTING!! hahaha!! :P This one's definitely suited for our weather!
But most importantly, i'm really really amazed at it's healing power!! This is my horribly dry heels:
And this is just
ONE
day after using this cream (3 applications):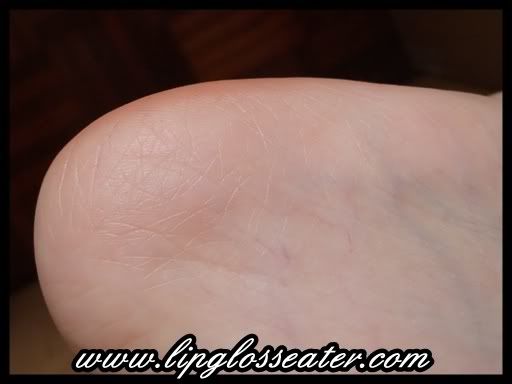 Can we say AHMAIHZING or what?!!! lol!!
Ok, the angle of my foot is probably a little different, but it really did moisturize and soften my feet ALOT!! I'm really really amazed by this one!! I feel like abandoning all my other lotions for good already!! hahaha!! :D
Psssst: This lotion is currently going at RM26.24 only at Watsons, so go grab one now already! :D
Credits: Product photos from Pulsepharmacy.com.au.