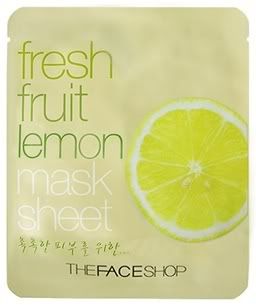 At a Glance:Price:
RM9.90 (approx. US$2.68)
Website:
http://www.thefaceshopen.com/
Weight:
20ml / 0.67 Fl. Oz.
Made in:
Korea
Likes:
Moisturizes ok, brightens face well!
Gripes:
Could use a little more essence in the mask itself, the horrible shape of the mask!
Repurchase:
Maybe (When this is on sale!) :D
Jenn's Rating:




3.5 Stars! Would be even better if they redesigned the mask sheet!
Ingredients:

Product Description
Refreshing Lemons for hydrated skin.



The Benefits of Lemons: known for fighting fatigue as well as their skincare benefits, vitamin-rich Lemons hydrate and improve skin tone.

Made from all natural pulp for the gentle delivery of Lemon extract, this refreshing juice-like mask sheet hydrates skin.
Actual Product Pic: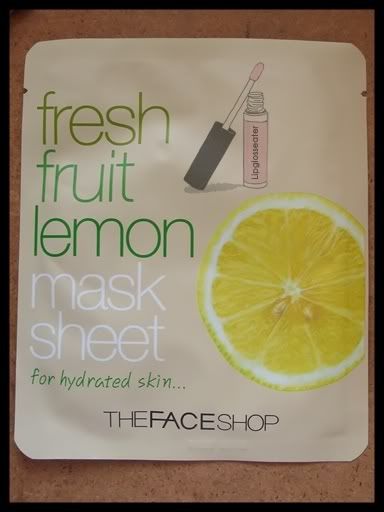 Texture & Scent:
This mask is not as wet as the other masks from The Face Shop, and this one is almost dry when i peel it off my face, more so than the
Grape
one from this line! This one doesn't leave a sticky feel after using it, so its great. This one smells like dish drops! lol!! :P
Packaging: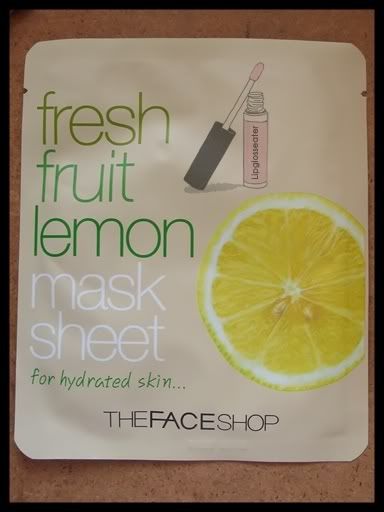 This mask is individually packed into their respective foil packs and is sold by the piece. Like the Grape one i hated the fit of this mask! This pic says it all: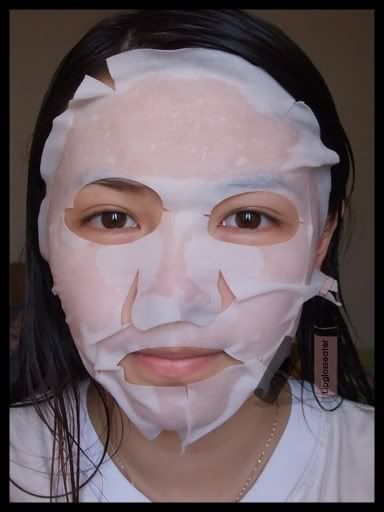 Ugh, so horrible!! :P
Time Test:
15-20 minutes, but i personally feel that you should peel it off at the 15 minute dot! lol! :D
Price & Availability:
This mask is priced at RM9.90 each and is available at all The Face Shop outlets. It's also available on Walgreens.com at $5 for two pieces :)
My $0.02:

I picked this up during the TFS Sale when this was offered at quite an attractive discount! :D
And i actually kinda liked this one! :D Despite it drying up before the 15-20 minutes removal mark, its moisturizes quite well. It also brightens up my complexion:
All in all, i think this is not bad at all!! However, at that price i think there are better options out there. So i'll put the repurchase at "Maybe", cuz i may actually pick up one or two if it ever goes on sale again! lol!! :D
Read my reviews on the other masks in this range:
The Face Shop Fresh Fruit Aloe Mask Sheet
The Face Shop Fresh Fruit Grape Mask Sheet
Photo credit: Product photo from
Thefaceshopen.com
.